The Most Unique Meeting & Event Venues in Minneapolis
Capture a true Minneapolis experience by hosting your event at one of these unique venues.
Housed in an old depot, this rock venue and tiny side bar have hosted and launched many acts since 1970, including Prince with his filming of Purple Rain. This 22,000 square-foot downtown facility includes two levels, two rooms, a 1,000 square-foot dance floor, and the legendary Mainroom stage.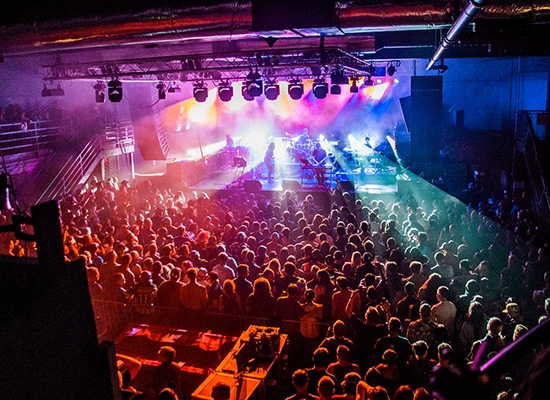 Swedish influences can be seen all over Minneapolis and throughout the state of Minnesota, and their heritage is proudly displayed at the American Swedish Institute (ASI). The Turnblad Mansion was once home to Swedish immigrants who later donated it to the institute. Event spaces at the ASI feature Swedish inspired detailing and a celebration of Scandinavian Culture.
With four levels, hundreds of stores, restaurants, a theme park, cinema, and aquarium, the Mall of America is a premiere attraction and event venue in the Twin Cities. There are six traditional meeting spaces and a main event space that overlooks Nickelodeon Universe. Renting out the theme park for the night, and much more, is also an option.
Contact Information: groupsales@moa.net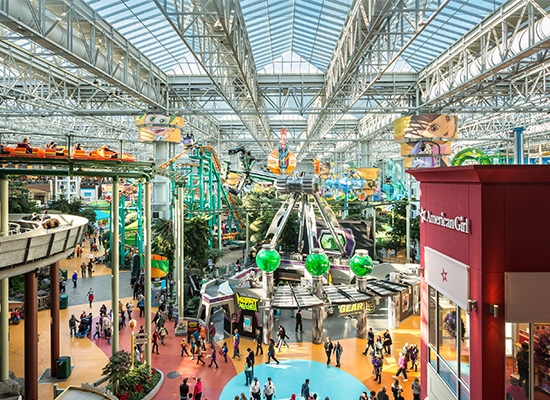 Art lovers will appreciate a trip to the Minneapolis Institute of Art (Mia) were they are dedicated to preserving and collecting art from all over the world. Home to more than 90,000 works of art representing 5,000 years of world history, Mia is one of the largest art museums in the United States.
Number of Event Spaces: 9 with varying capacities
Contact Information: myevent@artsmia.org

The Mill City Museum is a historic and popular attraction in the Downtown East neighborhood of Minneapolis. Built on the ruins of a former flour mill, it now serves as a way to teach visitors about the milling industry as well as a charming backdrop for events. The mix of relics from the mill's past and the renovated look of modern steel, brick and wood combine to make an award-winning architectural design. The courtyard is picturesque and will wow your event attendees with its beautifully preserved history.
Contact Information: eventmanagers@damico.com
Explore Minnesota's past through exhibits that feature authentic historical objects, hands-on experiences, and multimedia presentations. The Minnesota History Center's distinctive architecture adds a unique ambiance, and Minnesota-sourced granite and limestone with marble accents add classic flair.
Number of Event Spaces: 4 with varying capacities
Contact Information: catering@mnhs.org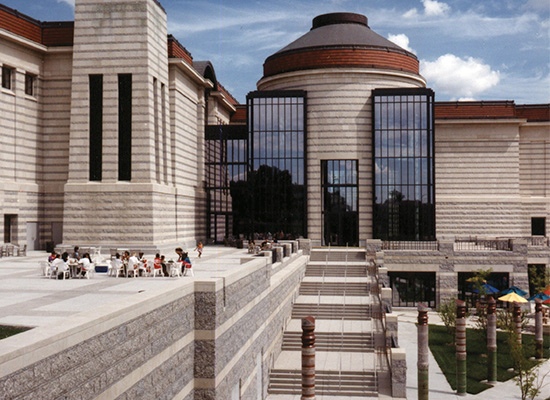 Experience spectacular views of downtown Minneapolis and the Stone Arch Bridge from the garden terrace and patio of this enchanting island park on the Mississippi River. Beautifully restored, this elegant venue is available for year-round rental.
Capacity: 525 guests (banquet), 750 guests (theater)
Contact Information: info@mintahoe.com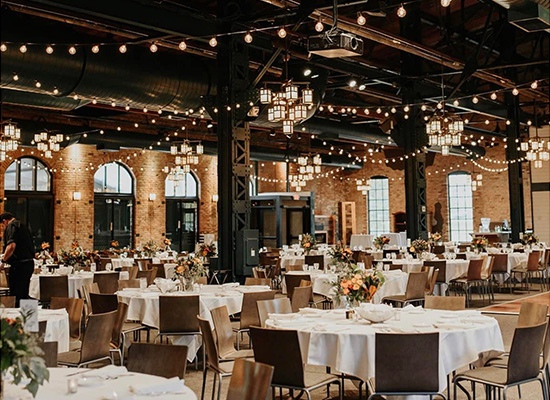 Experience Prince's creative universe by hosting your next corporate event or entertainment production at Prince's private estate and production complex. This one-of-a-kind setting featuring artifacts from his life and guided tours can accommodate both intimate and large group functions.
Number of Event Spaces: 2
Capacity: up to 1,000 guests
Contact Information: 952-495-6750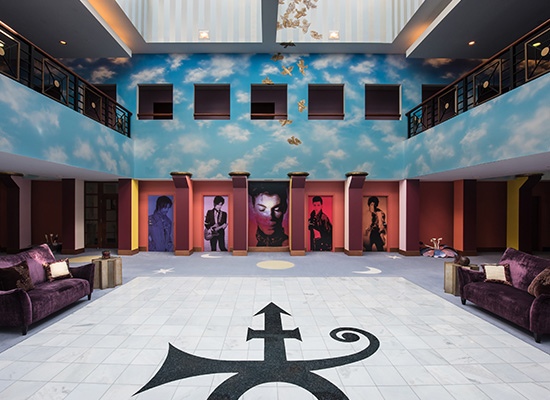 Target Center is a multi-purpose arena in Minneapolis that opened in 1990 and is home to the Minnesota Lynx and Timberwolves. It hosts major family shows, concerts, sporting events, graduations and private events.
Multiple spaces of varying capacities available.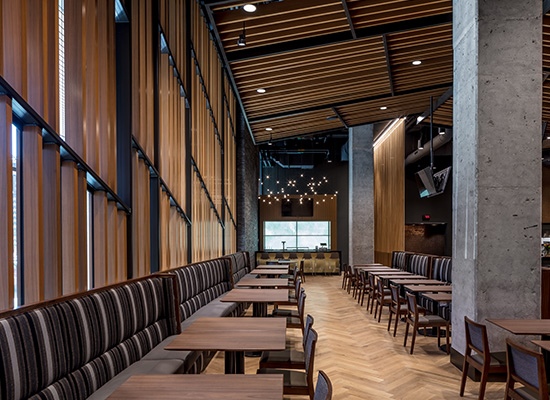 Target Field is located in the historic warehouse district of downtown Minneapolis. Since its opening in 2010, the stadium has been the home ballpark of Major League Baseball's Minnesota Twins.
Multiple spaces of varying capacities available.
Contact Information: targetfieldevents@twinsbaseball.com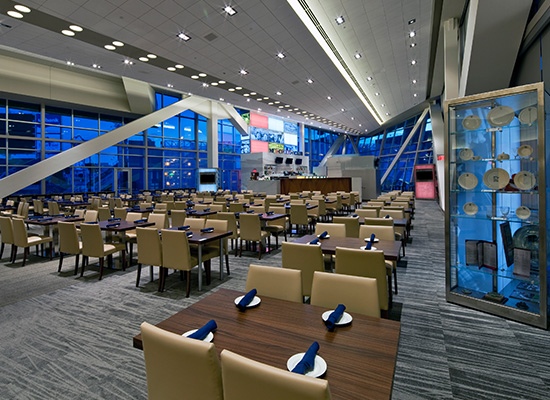 U.S. Bank Stadium, home to the Minnesota Vikings, is a glass and steel giant that is reminiscent of the prow of a Viking ship. It has 80,000 square feet of premium event space, boasts six luxury clubs, and has over 241,000 square feet of prime exhibition. It hosts major family shows, concerts, sporting events, graduations and private events.
Contact Information: angie.kufus@usbankstadium.com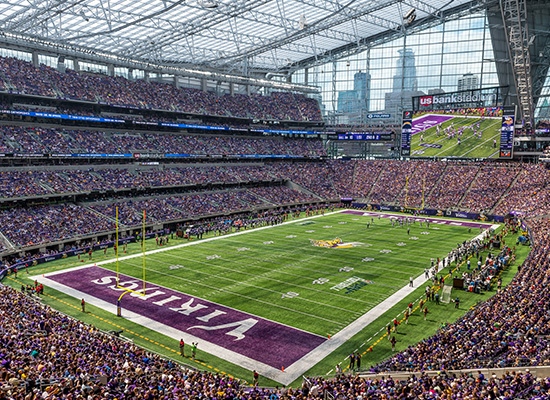 The Walker Art Center is a world class contemporary art center with an outdoor sculpture garden featuring the iconic SpoonBridge and Cherry. Amid beautiful galleries, the Walker also offers unique spaces for indoor and outdoor private rentals. Hosting your event at the Walker also provides features you won't find anywhere else: free gallery admission, a private exhibition tour for your guests, a mini-golf outing for an afternoon away from the office, and more.
Number of Event Spaces: 7
Contact Information: events@walkerart.org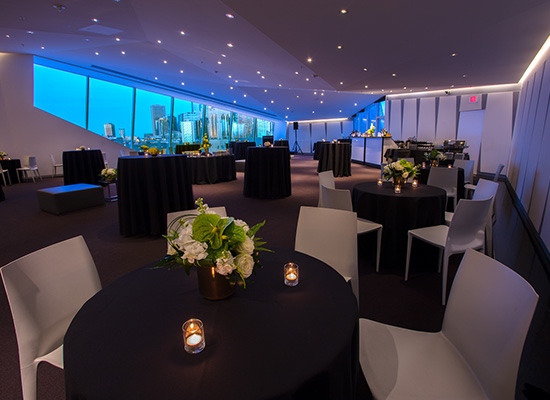 This 15,000 square-foot event space is lined with floor-to-ceiling windows. Located on the 50th floor in the tallest building in Minneapolis, the view is guaranteed to be stunning.
Contact Information: marquettecatering@marquettehotel.com