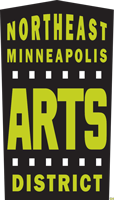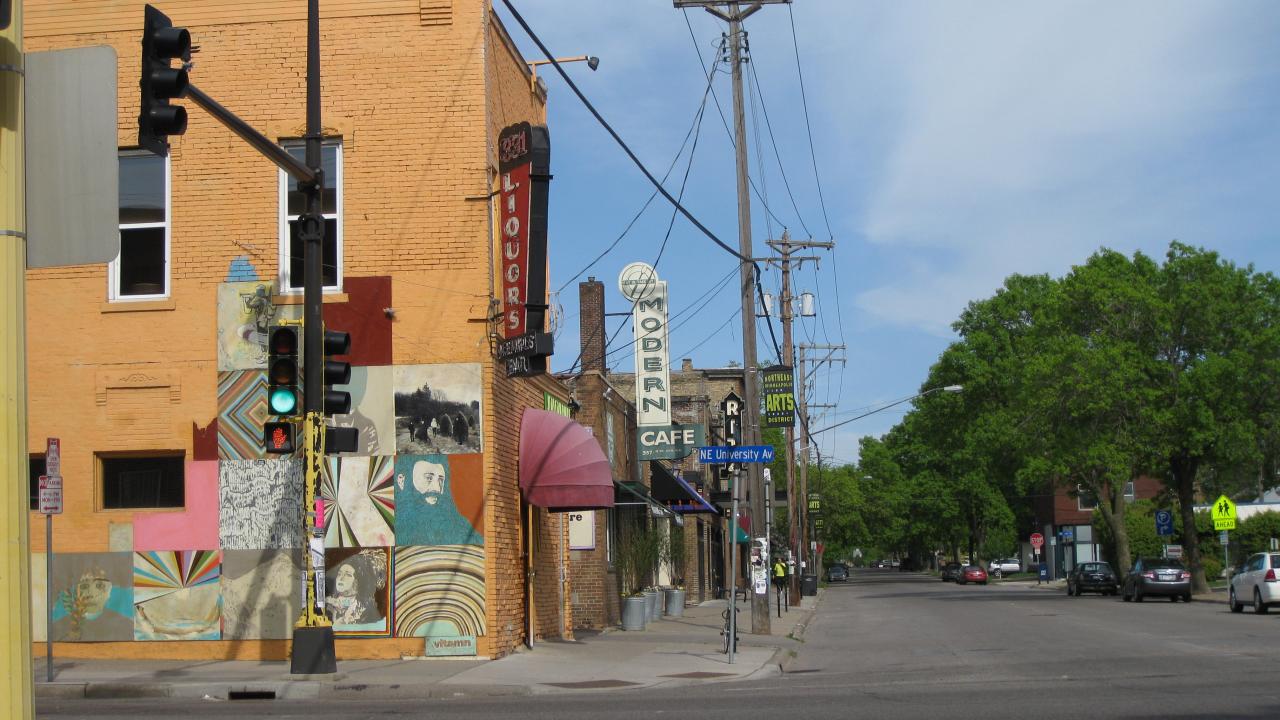 Northeast Minneapolis & the Riverfront
The Northeast Minneapolis Arts District includes a vast number of artist studios, art galleries, and performance spaces embedded in a unique neighborhood in Northeast Minneapolis.
Discover "Nordeast," a neighborhood rich in culture, history and recreation. You can find some of the best bars and delis in the city, as well as mingle on the Historic Mississippi Riverfront. Immerse yourself in the warehouses and factories of the past, which have been re-purposed as working spaces for over 400 artists who work in a variety of mediums and fill the galleries. In the spring and summer, you'll find art crawls and craft fairs to buy one-of-a-kind Minneapolis gifts.
Explore its historic landmarks, scenic parks, cultural venues, dining, shopping, lodging, and recreation that make the Minneapolis Riverfront a world-class destination.
DISTRICTS
---
MILL DISTRICT
With the booming industrial era now over the Minneapolis Riverfront has retained its heritage and been reborn with a new kind of energy, capitalizing on the spectacular beauty of the river and creating a rich mix of experiences for people to enjoy. Minneapolis' Mill District is the historic "birthplace of Minneapolis" that celebrates and entertains with an eclectic collection of historic buildings, scenic parks, cultural venues, dining, shopping and lodging. Home to the inspiring St. Anthony Falls on the Mississippi River as a dramatic backdrop, as well as the "Most Explosive Museum in America" in the Mill City Museum. Breezy and tree-lined, this park setting in downtown Minneapolis is the perfect place to unwind, explore and entertain.
NORTHEAST RIVER DISTRICT
Across the Stone Arch Bridge, the first railroad bridge to cross the Mississippi River, you'll find Old Main Street. A cobblestone road lined with restaurants and entertainment venues with spectacular views of the Minneapolis skyline and the Mississippi. Today, the Stone Arch Bridge is a bike and walking path.
EAT & DRINK
---
Keegan's Pub
612-252-0880
16 University Ave NE

Kramarczuk Sausage
612-379-3018
215 East Hennepin

Pedal Pub
952-703-9000
www.pedalpub.com

Punch Pizza
612-623-8114
210 East Hennepin

The Bulldog NE
612-378-BULL
401 East Hennepin

The Red Stag
612-676-2288
509 1st Avenue NE

Shadick Vineyard
612-331-7300
326 East Hennepin #204

Subway
12 4th St SE
www.subway.com

Tugg's Tavern
612-379-4404
219 Main St SE

Vic's
612-312-2000
201 Main St SE

Whitey's Saloon
612-623-9478
400 East Hennepin
612-312-2000
201 Main St SE

Ray J's American Grill
612-353-4554
500 Central Ave SE
ATTRACTIONS
---
Ard Godfrey House

Soap Factory

The Beauty Lounge

Yoga Fit Studios Northeast
CONTACT
---
Northeast Minneapolis Arts District
C/O Northeast Community Development Corporation
info@northeastcdc.org
612-627-9366
nemaa.org