Riverfront District
The Riverfront District is truly where old meets new, and you'll see the contrast at every corner. From the cobblestone road through St. Anthony Main to the modern Japanese restaurant serving innovative small plates. The deli down the street that's been in business for over 60 years, to the Instagram-worthy shop filled with goods from local artists. Discover something old and something new in Minneapolis's Riverfront District.


One of the best things to do in Minneapolis's Riverfront District is to observe the character of the neighborhood by foot. Enjoy the nature trails through the riverside Father Hennepin Bluff Park, rent a kayak at Boom Island Park, or explore Xcel Energy Water Power Park above St. Anthony Falls to learn about the history of the natural waterfall and how it's been harnessed for power through the centuries. Wander the cobblestone streets before crossing the Stone Arch Bridge from the north end and take in one of the best views of Downtown Minneapolis.

Film buffs should find some time to stop at The Main Theatre for a flick. The flagship venue for the annual Minneapolis-St. Paul International Film Festival, the theater screens current and popular movies as well as international and independent cinema through daily screenings and other niche film festivals and series.
Insider Tip: Just before intersecting with Northeast Minneapolis, Hennepin Ave bisects Nicollet Island, where a hidden, small but delightful neighborhood can be found on the north side of the island. Have a wander around the brick streets, lined with beautifully maintained houses with white picket fences—quaint hidden treasures in the middle of the city.
The riverfront's cobblestone Main Street is lined with terraces and spectacular views. If you enjoy a whiff of history with your food and beverages, check out Pracna on Main, opened circa 1890, making it Minneapolis' oldest, continually running tavern and café. Pivo Riverplace, gives a casual neighborhood pub atmosphere mixed with the elegance of Art Nouveau. Tranquil Aster Café has a particularly attractive patio to complement its outstanding menu and popular happy hour.
In business for over 60 years, Kramarczuk's Polish restaurant, deli, and bakery offers fresh baked bread, pastries, smoked sausages (in dozens of varieties), stewed cabbage, head cheese, and other Polish and Eastern European favorites. Across the street is All Saints, a fine dining restaurant that's "veggie-forward and meat friendly." They've got a beautiful patio and serve up delicious plates and clever cocktails. You can't miss the iconic sign of Nye's Piano Bar on the corner of East Hennepin Avenue. Come in for a great time with live music and polish food. A favorite vegan option in the city is The Herbivorous Butcher. Grab fresh, flavorful, protein-rich plant based meats and sandwiches. Stepchld offers worldly flavors fused together, including Ethiopian Birria Tacos.
Tea lovers will get a kick out of the Northeast Tea House next door to All Saints. They operate one of the only authentic Japanese matcha mills in the country. You could say matcha is their special-tea. The atmosphere inside is perfect for relaxation and unplugging from the busy outside world. Or get an energy boost at Frgmnt Coffee and their ever-changing menu of coffees.

The slow-cooked comfort food at Brasa Premium Rotisserie includes dishes inspired by cuisines from the Southern U.S., Caribbean, and Mexico—like Creole-style rotisserie chicken, slow roasted pork, crispy yucca, and fried sweet plantains. If you crave some activity with your nosh, head to Minneapolis Cider Co. for their unique twist on hard cider and a game or two of pickleball. Headflyer Brewing is welcoming brewery and taproom that serves a variety of beer creations for every type of beer drinker.

Located within the iconic cheese and wine shop, Sidebar at Surdyk's is a modern bar and restaurant with a seasonally rotating menu. A favorite with downtown workers in it's skyway location, Velle also has a location in Northeast. Their creations are a blend of Asian and Mexican menu items. A local favorite that caters to all types of diners including the four legged kind, Stray Dog is always a fun time.
For a sweet treat, you have to try Fletcher's Ice Cream. Their ice cream is handcrafted with locally sourced ingredients. The menu also features quality espresso drinks, and sweet and savory Belgian waffles.
Where to Shop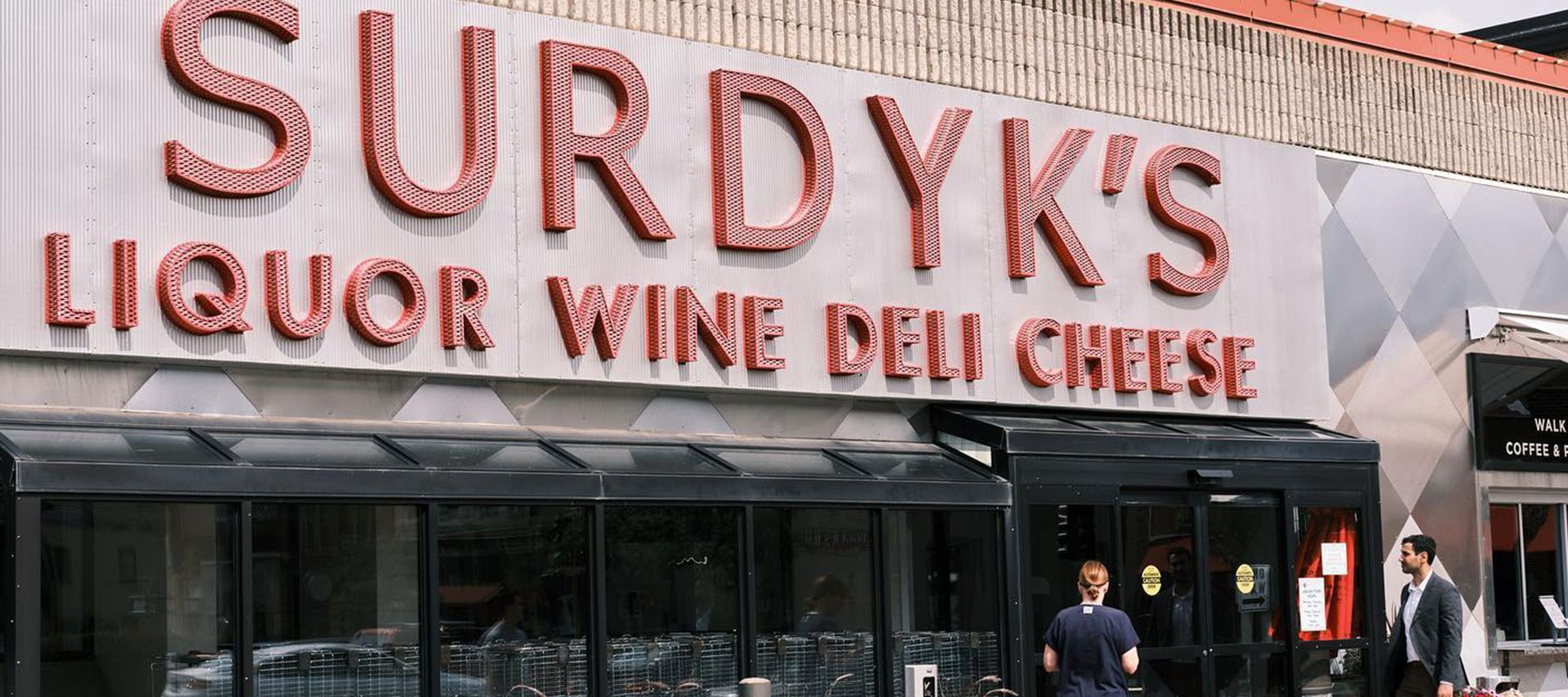 Vintage treasure hunters will find some true gems at the Golden Pearl Vintage, curating men's and women's fashion and accessories from the 1920s-90s. For upscale consignment, browse the hand-picked favorites at gh2 and save up to 90% on designer goods. Shopping for a wedding in Minneapolis? Flutter Bridal Co. is a local favorite for bridal wear that bucks conventional trends. On 6th Street NE, Hazel & Rose is committed to slow fashion and carrying goods that are well made, ethically made and sustainable. They stock women's clothes, home goods, skincare and fragrances.
Moth Oddities has collection of vintage clothing, accessories & home goods hand-pick from all over the USA during the owners' cross country road trips. They also receive shipments of specialty vintage pieces from a buyer in Northern Italy. Together is a unisex and menswear-inspired store with an emphasis on lifestyle, accessories, and grooming. They work with consciously crafted and mindful brands.

Stock up for a picnic or party at Surdyk's Liquor and Cheese Shop an incredible selection of drink and snack options. For more local sips, head to Ombibulous, the only liquor store in the Twin Cities committed to selling 100% Minnesota-made craft beer, wine, and spirits.