Our mission and our people are consistently rated as some of the best things about working at Meet Minneapolis—and considering how amazing Minneapolis is that's really saying something! At Meet Minneapolis, we know that our people are our brand. They represent everything we do and everything we are. Working at Meet Minneapolis brings competitive compensation, flexibility and extraordinary experiences.
Here are what a few of our team members have to say about working here: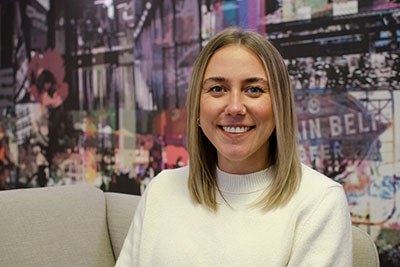 Ashley Adams, Public Affairs
"I'm so passionate about this city, I love it and it's so much fun to work for an organization responsible for telling our story to the world. And even more than that, the work that we are doing as an organization to better the community and make this the best place to live, work and visit is just really cool to be a part of."

David Nguyen, IT

"I love the work life balance here and how much everyone's contribution truly matters."

Michael Hernandez, Visitor Services
"The shared passion for this city by coworkers is very evident. We don't think twice when asked to help other departments because we truly enjoy what we do. Plus, when you may find yourself needing help you know others will step in to help you."

Sue Murray, Sales
"One thing I enjoy about working at Meet Minneapolis is that I am afforded the opportunity to represent this amazing city. I am truly proud of Minneapolis and what it offers to the people who visit here, whether for work or pleasure."


Tamera Oats, Administration
"You know how everyone is so nice and helpful on your first day on the job? When I was hired, I waited for it to end, and it never has. Every team member is genuinely caring, encouraging and motivated to accomplish the common goals of the organization. It's just a wonderful and pleasant atmosphere with a great synergy."

Tamara Spude, Destination Services

"Simply put, I find the culture in our offices to be fun, innovative and energizing!"
Our Values — Here's what we believe in