Where to Indulge in Spa Days and Self Care in Minneapolis
From the best spas in Minneapolis and our go-to yoga studios to natural vistas that transport you, here's where to find some restorative bliss.
Looking for ways to soothe a tired body and relax an overwhelmed mind? Minneapolis offers so many ways to indulge in a bit of much-needed self care, any time of year. From Scandinavian-inspired rituals to Eastern-influenced body treatments, Minneapolis day spas feature a unique blend of offerings that will restore you for whatever adventures lie ahead. Here are some of the best spas in Minneapolis, along with our favorite yoga studios, facial spas, nature escapes, and some more unique ways to pamper yourself, Minnesota style.
Day Spas & Massages in Minneapolis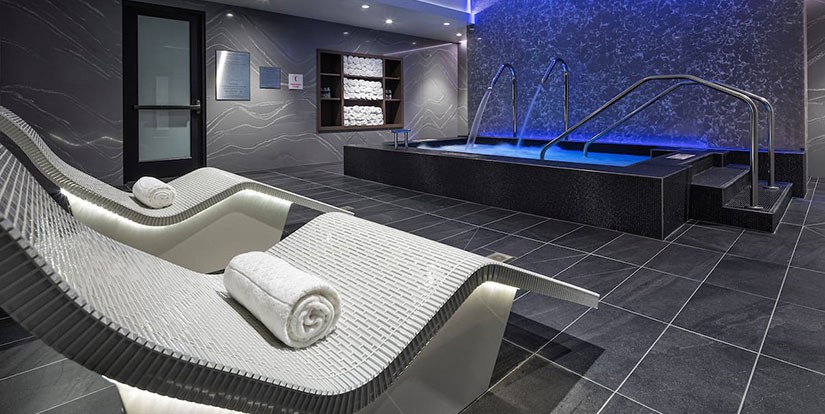 One of a Kind Wellness Experiences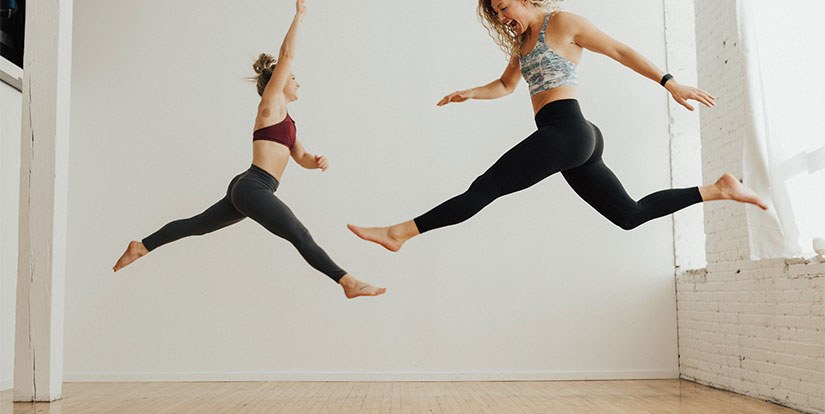 Go beyond massages and facials with some of Minneapolis's more unique wellness offerings. Halo Cryotherapy Recovery & Wellness Center offers cryotherapy treatments using extremely cold temperatures to encourage increased blood flow and help with recovery and pain relief. As Minnesota's first therapeutic salt spa, the Salt Cave offers relaxing salt therapy (also known as halotherapy), plus private salt cave yoga sessions, sound therapy, and massages. If your body could use some more targeted relief, Core Lifestyle Clinic offers holistic chiropractic alignments as well as personal trailing, massage, and private infrared sauna sessions. Ever wanted to try a session in a sensory deprivation tank? Minnetonka's Sanctuary Float Spa is the largest Epsom salt water float tank center in the Twin Cities. Looking to bring some self-care home with you? Kobi Co. makes candles that come with their own curated playlist. Just pick out a scent that matches your mood, scan the code that comes with the candle and as the candle says "vibe" with the music. Retail therapy works in some scenarios but if you like working with your hands to relive some stress, take a candle-making class at Rosaline's Candles. These candles are
Yoga & Restorative Movement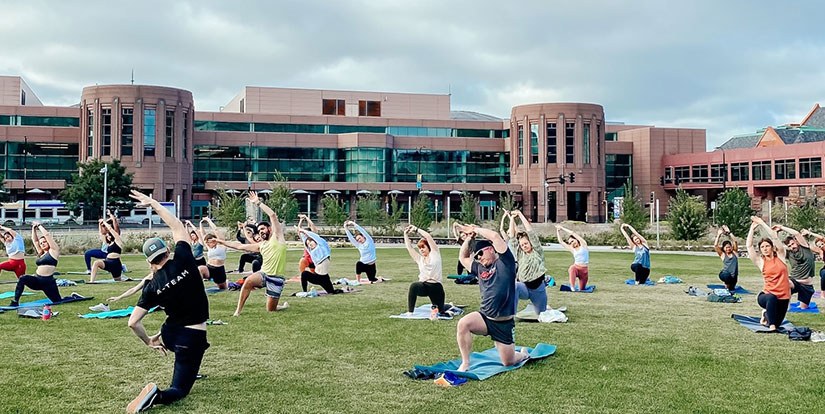 Looking to move your body and rejuvenate your spirit at the same time? Minneapolis yoga studios offer a wide range of yoga styles for everyone and every budget. For vinyasa and restorative yoga plus high-intensity interval training and barre, head to YogaFit to strengthen your body and your mind. North Minneapolis's The Yoga Room is located in the Northside Center for Emotional Wellness, offering traditional talk therapy, yoga, and meditation. South Minneapolis's Blooma yoga specializes in prenatal yoga (as well as childbirth education, kids yoga, and postpartum wellness) to help every birthing person feel educated, empowered, and supported during pregnancy, birth, and beyond. Uptown's Heart Yoga gives students a lot of agency with a hot vinyasa practice that encourages flowing at your own pace. Pair a hot yoga class at Modo Yoga with a healthy snack at the adjoining Seed Cafe for whole body bliss!
If you're searching for outdoor yoga in Minneapolis, you're in luck. Nonprofit studio Yoga Sanctuary offers yoga in the park at Minneapolis greenspaces like the Lake Harriet Rose Garden. One Yoga offers $30 for 30 days of unlimited yoga and, in the warmer months, offers outdoor yoga classes at Mueller Park, Kenwood Park, and MLK Park. We did say every budget, which means free yoga! Many Minneapolis yoga studios offer free first-time classes or trial weeks. Head to the Lake Harriet Bandshell for free yoga every day at 6:30 am, Memorial Day through Labor day. Mill City Farmers Market also offers free yoga every Saturday in August and September, on the lawn across from the Guthrie Theater (facilitated by Corepower Yoga, One Yoga, and Alchemy 365).
Find Mindfulness in Nature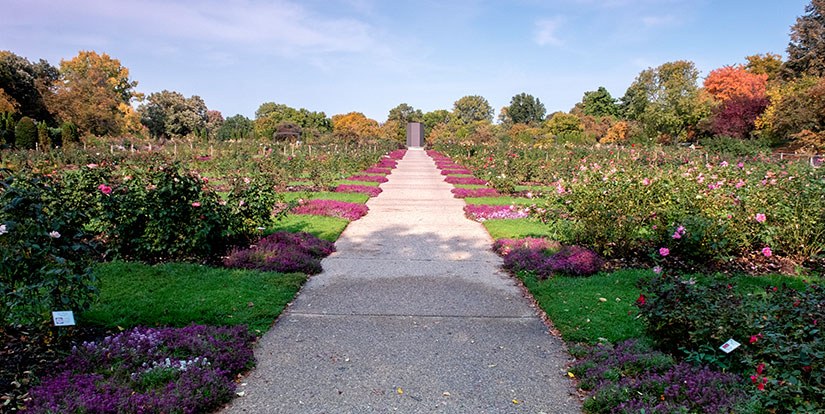 If you enjoy practicing your self care outdoors, Minneapolis offers a delightful variety of peaceful, contemplative parks, gardens, and public greenspaces. The Lyndale Peace Garden is a serene collection of alpine plants and dwarf conifers anchored around a bronze sculpture of an origami crane by local artist Caprice Glaser surrounded by stones on a walking path—the word "peace" is engraved at the base of the stones in 23 languages. If you're looking for even more sculptural art, the Minneapolis Sculpture Garden at the Walker Art Center is a must-visit destination. Want to share your mindfulness practice with nature's creatures? Head to the Roberts Bird Sanctuary, Eloise Butler Wildflower Garden, Westwood Hills Nature Center, or the Wood Lake Nature Center. To contemplate the passing of time, Mill Ruins Park is an excellent spot to appreciate Minneapolis's near distant past as well as flow of the Mississippi River.
Serene Minneapolis Salons + Nail Spas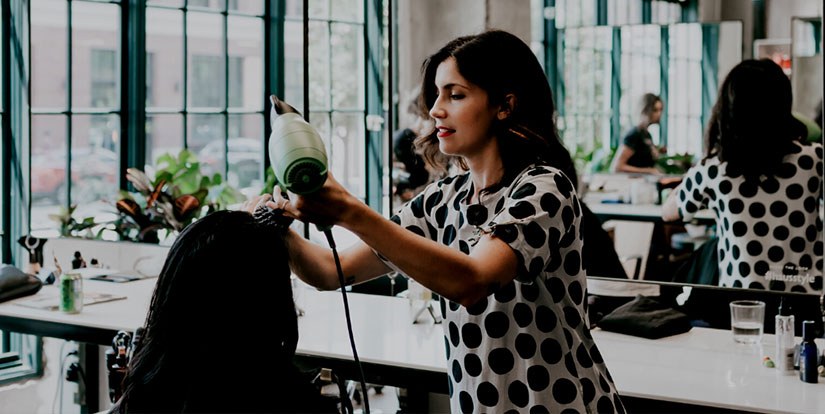 If your idea of a spa day also includes pampering of the aesthetic kind, Minneapolis's luxe salons will leave you feeling refreshed inside and out. Haus Salon offers high-end hair styling and color services as well as spa facials, hand-tied hair extensions, brow services, and waxing with three locations in North Loop, Northeast, and South Minneapolis. Vizi Spa & Salon will pamper you with hair styling, hair color, lash extensions, nail care, makeup application, facials, dermaplaning, and massages. Blink is a boutique brow and skincare studio in North Loop specializing in brow threading and waxing, facial services, body waxing, and makeup—plus private meditation sessions and small yoga classes. Meraki is a local favorite for on-trend haircuts, bold color transformations, skincare services, and reiki energy healing. A pioneer in sustainable beauty, Jaide Organic Salon supports your beauty and lifestyle goals without toxins, including ammonia-free hair color, facials with all-organic skincare products, and organic lash tinting. Uptown's #Face offers waxing, lashes, LED light therapy, and targeted facial treatments in under an hour—and you can bring your friends for group treatments. Check out Northeast's Nail Ninja for flawless nail color application and detailed nail art.
512 Ardmore Drive Golden Valley, Minnesota 55422