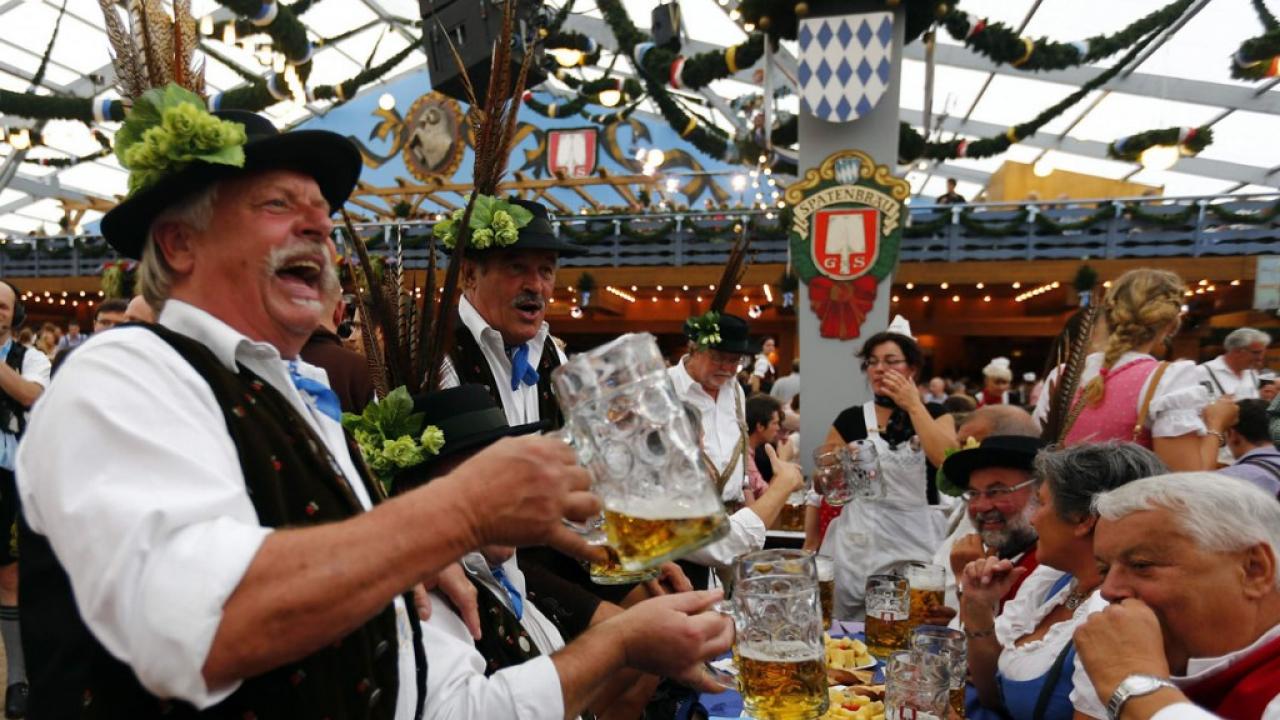 Celebrate Oktoberfest Year-Round in Minneapolis
In Minneapolis, German roots run deep. We're proud to represent our heritage and we want to have some fun doing it!
Oktoberfest in Minneapolis is our time to bust out the Lederhosen and display our secret love for polka music. Luckily, Oktoberfest isn't the only time we get to indulge in spaetzle and drink beer out of a boot. We've got plenty of authentic, delicious German restaurants to keep the Oktoberfest party going all year round. Check out the absolute best places in Minneapolis to grab a sausage and celebrate Oktoberfest!
Don't worry about driving home. Extend your time in Minneapolis and stay at the Hotel Ivy!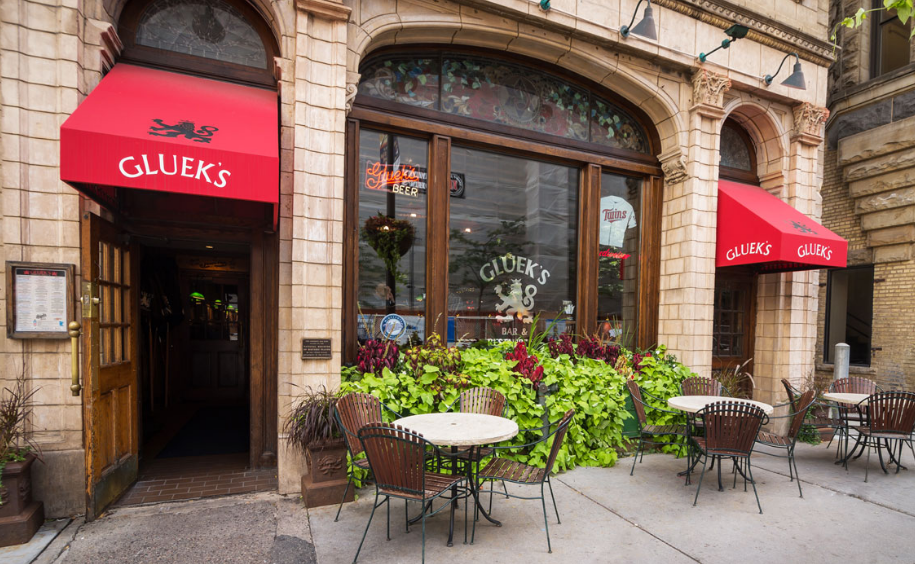 Celebrate your German heritage (or your love for German beer) at the oldest restaurant in downtown Minneapolis! Originally started as a place to sell the Gluek family brew, Gluek's Restaurant was re-opened by Charlie Fransen in 1934 after closing during Prohibition. The ownership has now passed through four generations, and stands today as one of the best places to celebrate Oktoberfest in Minneapolis. Check out their Oktoberfest celebration from September 21 - October 19, 2017.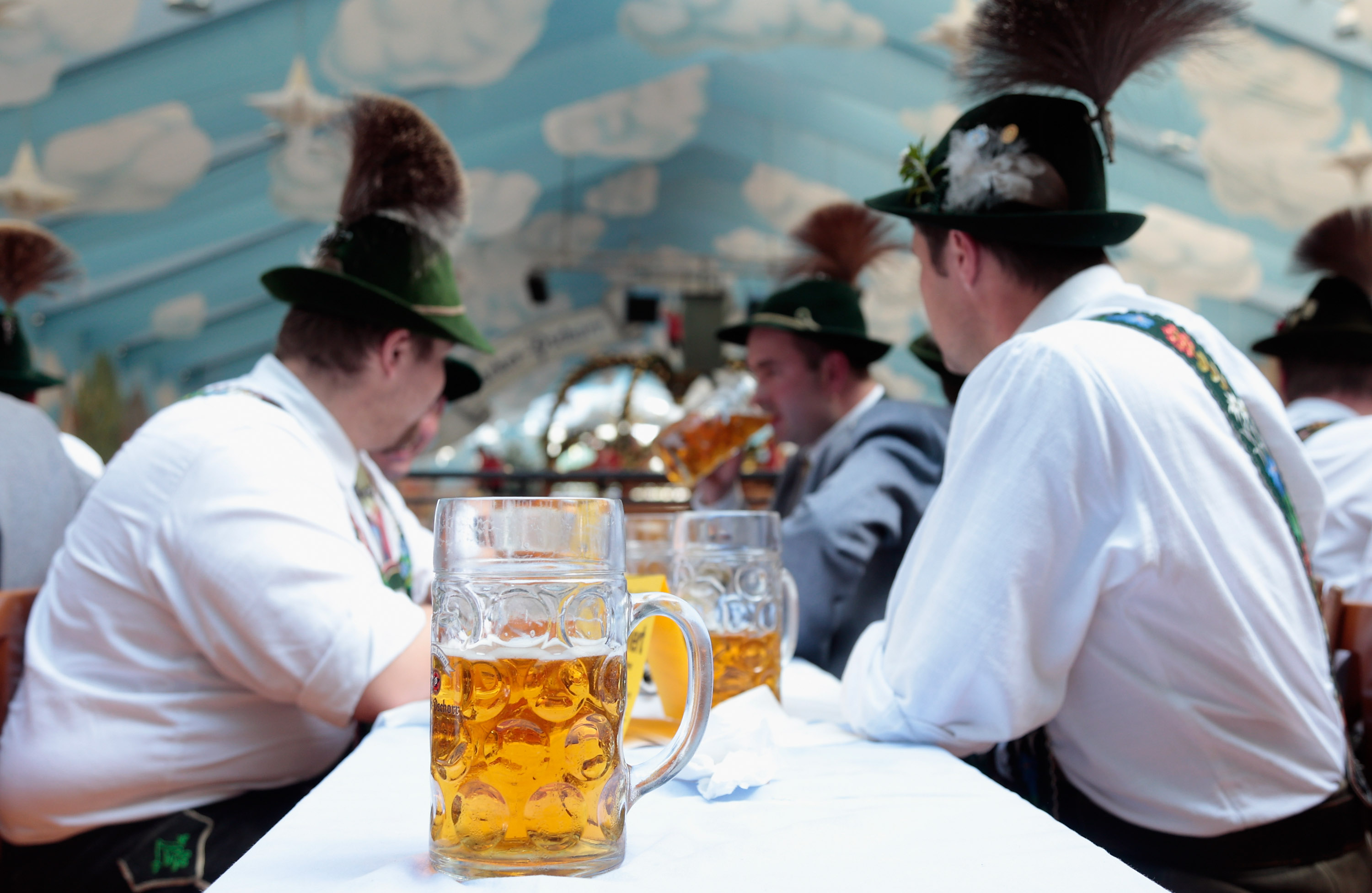 Das boot! In German, this means "the boat." At Gasthof's, this means a giant boot full of beer that you pass around the table. Don't forget to follow the rules! (They take their beer drinking seriously.) Gasthof's is also the perfect spot for authentic German food, music and of course…Oktoberfest! Their Oktoberfest celebration is unlike any other. From September 22 - October 14, 2017, gather under their giant tent, grab some food and beer, listen to live polka music and dance the night away.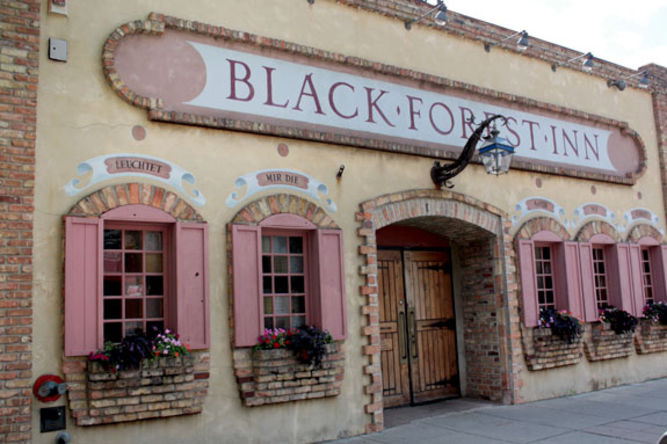 Enjoy fresh, authentic German cuisine at the Black Forest Inn! They specialize in making their own bratwurst, spaetzel, breads and pastries and all of their recipes and techniques come from a German native. Be sure not to miss their Ten Days of Oktoberfest! From September 29 - October 8, 2017, celebrate German heritage by taking part in their themed celebrations like Prost! Night, Yodeling Night, Fake German Accent Night, Drain the Keg Night and more. Enjoy German food, beer and live music.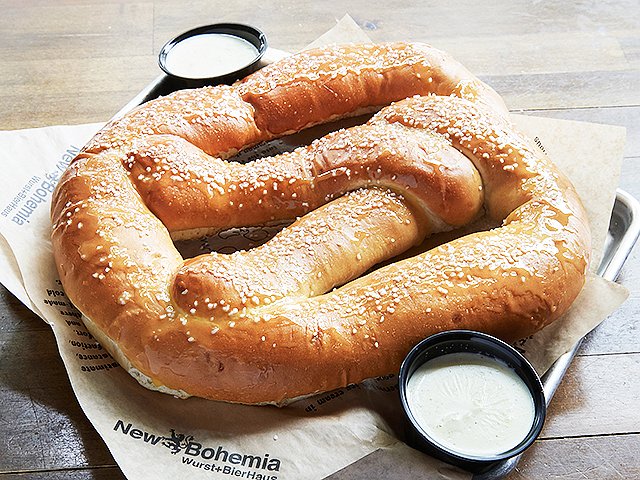 New Bohemia likes to call themselves the "New American Craft Bier Hall." They've taken the traditional, German craft bier house and made it their own with unique, modern twists. You won't find any artificial flavorings or nitrates, but you will find high-quality and incredibly tasty meats and other delicacies. They offer classic, adventurous, premium and vegan wursts to suite your palate! Stick to the basics with a classic wurst or step outside your comfort zone and try alligator, wild boar, rattlesnake or smoked duck. Don't forget about their giant Bavarian pretzels (when we say giant, we mean it!) and great beer list.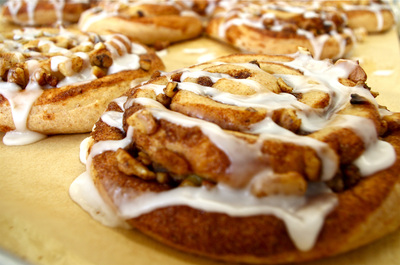 Owned by a native from Germany, the baked goods at Aki's Bread Haus are the closest thing you can find to the real deal in Minneapolis! Freshly baked bread, rolls, pretzels and pastries fill this sunshine-filled shop with warm, delicious smells. Grab a cup of coffee and some streusel and enjoy the beauty of this small German bakery. Check their daily offerings to see what's in store!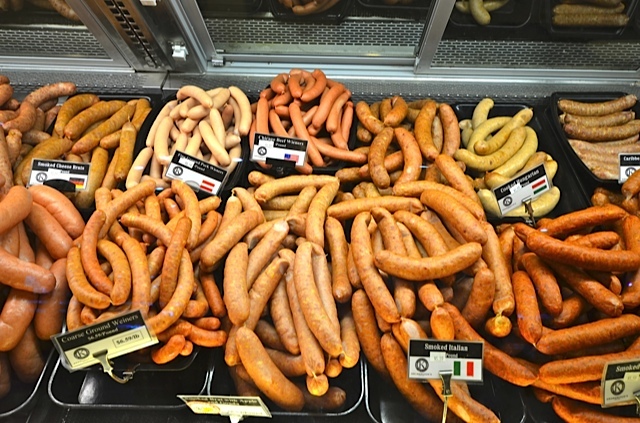 Kramarczuk's specializes in freshly made European specialties including sausages, breads, pastries and cakes. Grab something from their market, or stop into the restaurant for a fabulous meal. This is where the locals go when they're looking for sausage!
---
While you're at it...check out even more Oktoberfest celebrations in Minneapolis!
Join the Mill City Museum and Mill City Farmers Market on September 23, 2017 for an Oktoberfest celebration at the market! Shop local produce and goods, listen to some live music, watch a cooking demonstration or enjoy the Ruin Courtyard Beer Garden.
Surly does Oktoberfest its own way. They aren't about following protocol, and they create their own traditions. Be a part of the Surlyfest tradition on and join them at their celebration on September 23, 2017. Live music will be blasting all day long, Executive Chef Ben Peine and his team will be cooking up a feast in the beer hall, The Surly Food Truck and Aki's Bread Haus Pretzels will be available for snacking, and plenty of beer (both draft and cans) will be available for sipping! Tickets aren't required, but they will reserve your spot in case the event reaches capacity.
Head to Travail Kitchen & Amusements on September 23, 2017 for an incredible German meal and some dancing! Sip on one of their genuine German beers while you enjoy interactive food stations featuring dishes like sausages, smoked trout, prime rib, schnitzel, pretzels, apple strudel and more. Then, put your dancing shoes on and get ready for their live polka band.
For a non-traditional Oktoberfest celebration, check out Padelford Riverboats! They offer a lunchtime, German-inspired cruise complete with grilled sausages, sauerkraut, potatoes, coleslaw, pretzels and German chocolate cake. Take advantage of the 2 for 1 beer special while you enjoy the live polka music right on the water. The Oktoberfest Cruise is offered from September 24 – October 29, 2017.
Bauhaus is at it again! Join them for their 4th Annual Schwandtoberfest on September 30, 2017. You'll find a buffet with authentic German fare including brats, Bavarian pretzels from Aki's Breadhaus and a variety of vegetarian options, and a fantastic line-up of brews. It wouldn't be Schwandtoberfest without a polka band, and you certainly must wear your Lederhosen!
Enjoy this two-day celebration on October 6 & 7, 2017 complete with dancers, games, local vendors and of course…BEER! Enjoy Summit beer, brats and plenty of entertainment. Plus, your ticket includes admission, a stein and your first fill!
---