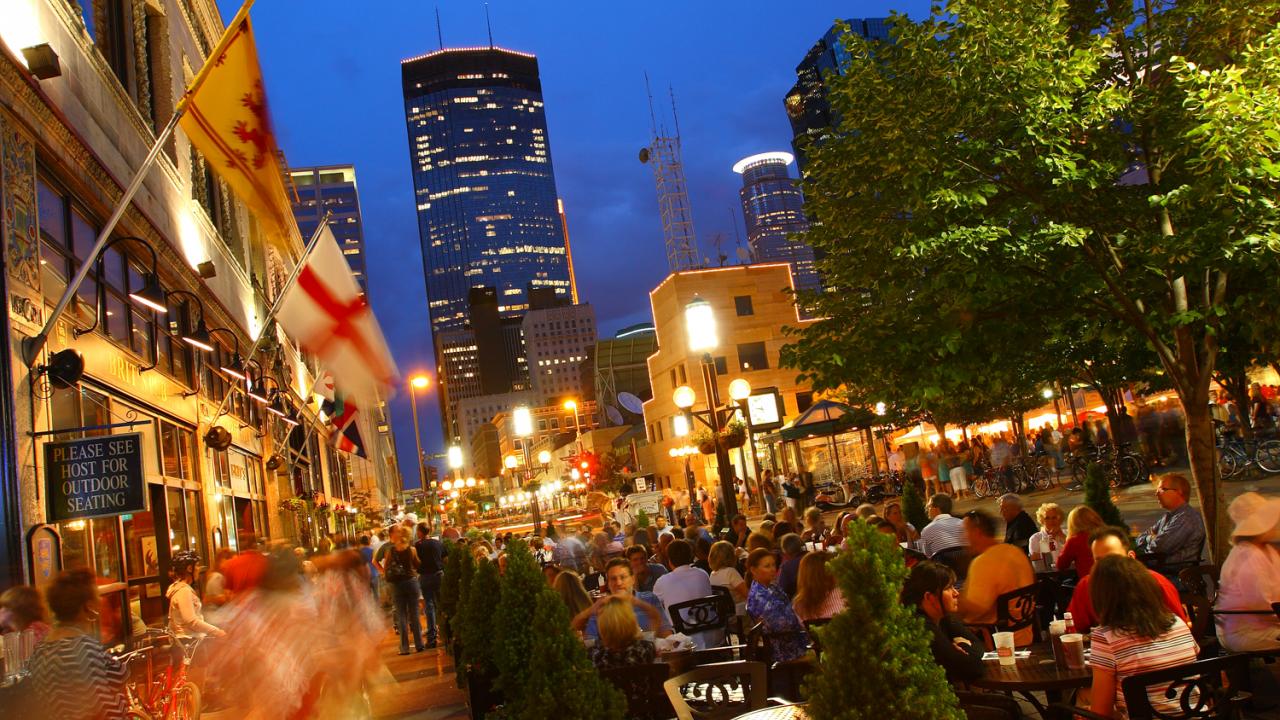 Spokespeople
Melvin Tennant
CEO and President

Melvin oversees the day-to-day operations of Meet Minneapolis and iDSS, including the professional and support staff. Melvin serves as the voice of Meet Minneapolis through speaking engagements, civic activities and political council meetings. He has served as president and CEO of Meet Minneapolis since November 2007.

Areas of expertise: Overall direction and goals of the organization, industry trends, innovative solutions, public speaking.
---

Brent Foerster
Senior Vice President of Destination Sales

Brent is the Senior Vice President of Destination Sales. His focus is on sales and collaborating to drive more convention business to Minneapolis while strengthening relationships with the local hospitality community. He oversees the Destination Sales teams at Meet Minneapolis and the Minneapolis Convention Center. Possessing over 25 years of industry experience ranging from sales and marketing to operations, he is uniquely positioned to implement strategies that take a holistic approach.

Areas of Expertise: Directing and implementing sales strategies, measuring ROI, economic impact, past and future market trends and public speaking.
---

Bill Deef
Senior Vice President of Public Affairs

Bill leads the Public Affairs team, which works with the local community as well as with Minneapolis Sister Cities to build relationships that foster international travel, business investment and vitality in our community and across the globe. Since 1987, Bill has made significant contributions to the Minnesota tourism industry—from serving as a chair of the Washburn Academy of Hospitality and Tourism to working as a liaison for Minneapolis's Sister City program.

Areas of expertise: Minneapolis Saint Paul's international travel markets, Minneapolis Sister Cities, group travel, airline service to and from the market, what attracts travelers to Minneapolis.
---

Sandy Christensen
Vice President of Finance & Human Capital

Sandy directs the financial and operational affairs of the organization. She oversees and executes financial management procedures, preparing financial statements and reports and also manages the Human Resources, Information Technology (IT) and Accounting departments. Sandy has held this position since 2016.

Areas of Expertise: Accounting, finance and administration management, strategic and long-term planning.
---

Jeff Johnson
Executive Director, Minneapolis Convention Center

Jeff was named Executive Director in 2010 after joining the Convention Center in 2004 and managing Guest Services and as Director of Event Services. Jeff brings an event-focused background to this position, which he has cultivated from an employee-focused and client-centered approach to management. His varied event experience includes professional and collegiate sports, arenas, stadiums, concerts, special events and the convention industry. Under Jeff's leadership, as a multi-use facility, the Convention Center will be focused on providing opportunities for our clients to create successful events through our experienced staff, world-class facility and great community.

Areas of Expertise: Crowd and sports management, convention center event operations, technology services, event coordination, guest and security/safety services.
---
Kristen Montag
Communications & PR Manager

Kristen is responsible for public and media relations at Meet Minneapolis. She serves as the primary liaison for Minneapolis tourism, already-booked sports bids and events (Super Bowl and NCAA Final Four) and leisure travel. Kristen has been at Meet Minneapolis since March 2009.

Areas of Expertise: General Minneapolis hotel, travel and leisure information, photo and video needs for Minneapolis tourism and convention stories and general inquiries including scheduling interviews with anyone at Meet Minneapolis.