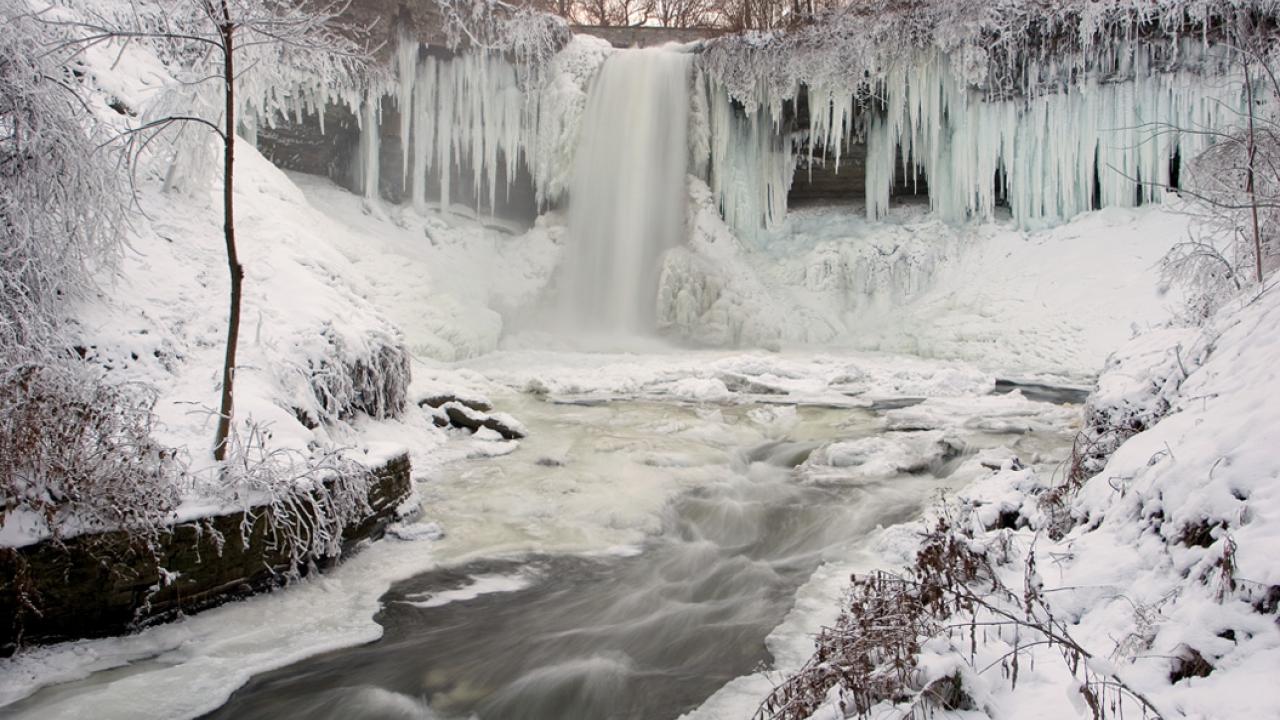 Winter Itineraries
Winter is upon us in Minneapolis, City by Nature, and we haven't slowed down one bit. When the temperatures drop in Minneapolis, the excitement heats up plenty of awesome things to do both inside and out!
GET OUT
Don't let cabin fever keep you in this winter, get out! Get out away, get outside, just get out! If you are an outdoor enthusiast, catch one of the many sporting shows at the Minneapolis Convention Center, then hike, snowshoe or ski the great parks, snow-covered trails and frozen lakes.
Get Away!
Get away for the weekend this winter at Mystic Lake Hotel & Casino. Just 25 minutes from Minneapolis, Mystic Lake offers a variety of entertainment that will keep the winter doldrums at bay. Enjoy an all-you-can-eat feast every Friday night at The Buffet. Make unlimited trips for bacon-wrapped filet mignon (that's right unlimited bacon), then top your tater any way you like from the potato bar. You can also stay the night and save 25% off the daily rate, plus receive $10 free slot play for each registered guest age 18 or older. Lastly, check out their calendar of events for hot entertainment all winter long! Mystic Lake Hotel & Casino is the perfect place to get out and getaway this winter!
Get Outside!
For the past four years thousands of people have flooded the streets of Saint Paul of Red Bull Crashed Ice and this year will be no different. February 26-27 Minnesota's capitol city will host the ice cross downhill competition that marks the finale of the Red Bull Crashed Ice season. Spectators can take in the high-speed action that features skaters competing in four-man heats in a race to the bottom of a long ice track filled with obstacles. When the race is over, grab a Metro Transit Visitor Pass and jump on the Green Line to head back across the river to Minneapolis and warm up with hot deals at many of our fabulous hotels and restaurants.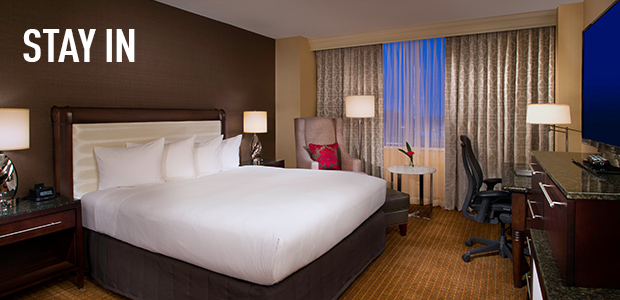 STAY IN
We get it, not everyone is a winter outdoor enthusiast. If a warm indoor space is more your speed, then explore our museums and uncover the foodie, arts and theater scene that Minneapolis has to offer.
Get Cozy!
Stay in and get cozy this winter at the Hilton Minneapolis Hotel, which boasts a fantastic city-center location and stunning downtown views, plus receive 10% off their best available rate. It's the perfect place to stay the weekend in downtown Minneapolis! This skyway-connected hotel will allow you to explore downtown Minneapolis without even wearing your winter coat. Head on over to the Minneapolis Convention Center for any of the exciting public consumer shows this winter or make your way to Target Center for a basketball game or concert -- all in the warmth of the skyways.
After a day exploring downtown, make reservations to cozy up in a booth for the night at Murray's. Since 1946, Murray's Silver Butter Knife steak, a legendary 28-ounce strip sirloin for two, has been hand cut by their in-house butcher, Boyd (who has been doing this for 37 years right there on Sixth Street South). The original 1954 neon sign beckons you to Dine-Dance, Cocktails and Good Food and the third-generation family business retains all of the traditions and legacy that Murray's built its reputation on, including the in-house baked garlic toast.
Get Cultured!
Grab your Metro Transit Visitor Pass and jump on the Green Line! Head over the Science Museum of Minnesota in downtown Saint Paul, where you can travel all over the globe without leaving your Omnitheater seat. During Omnifest 2016, the Omnitheater's popular giant screen film festival, five films run in rotation, giving viewers a chance to see old favorites from years past along with brand new films. While you're at the museum, visit RACE: Are We So Different?, an exhibit that takes a close look at the science, history and everyday lived experience of race and racism in the United States. During its landmark tour of the nation, RACE has been seen by millions of people. Now's your chance to join in this important conversation.
If contemporary art is more of your interest, stop by the Walker Art Center. Internationally recognized as a leading arts venue, Walker Art Center presents contemporary visual arts and design exhibitions; dance, theater and music performances, as well as film screenings. Don't miss you last chance to check out their exhibit, Hippie Modernism: The Struggle for Utopia, on display until the end of February, or the regular and First Free Saturdays (if you're smart with your wallet).
Win big!
You could be a winner this winter -- if you take time now to enter our Malibu Winter Sweepstakes at http://go.minneapolis.org/giveaway for the chance to win Minneapolis experiences at the Loews Minneapolis, Freehouse, First Avenue and FOCI MN Center for Glass Arts, a Silvercreek Paddle Company Malibu Paddle Board or the grand prize Chevy Malibu Hybrid two-year lease! Enter now!