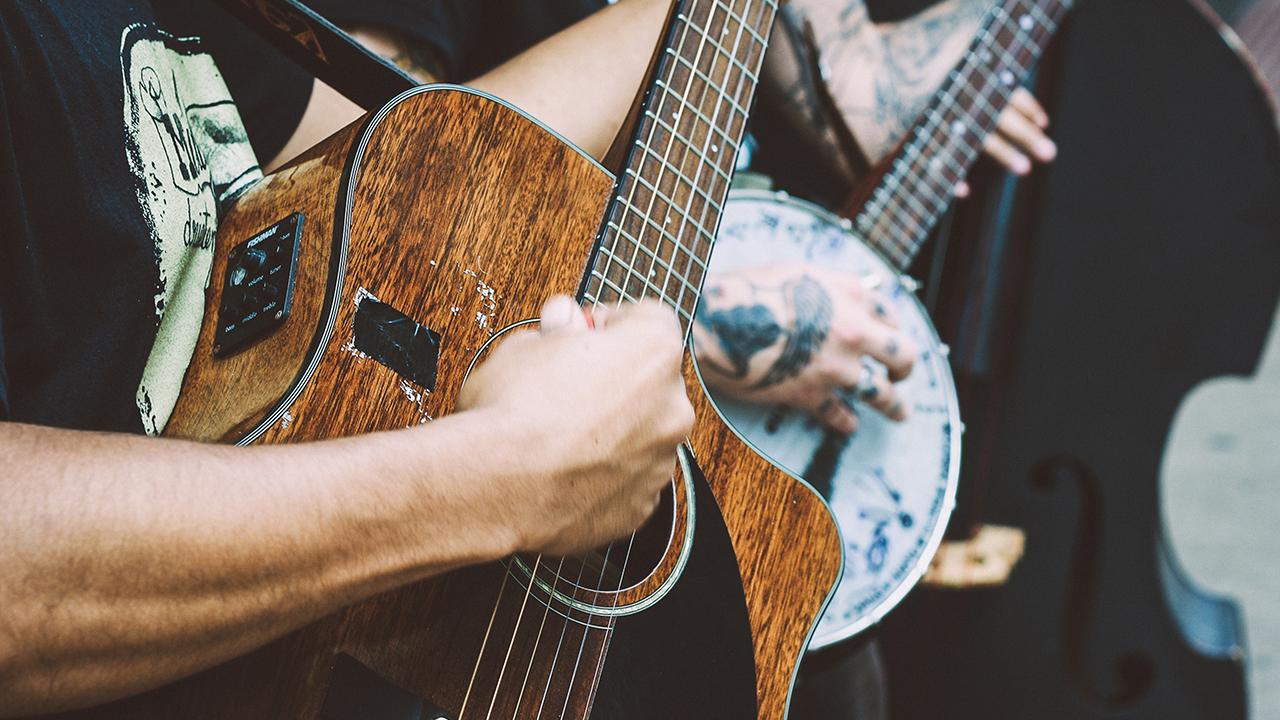 Breweries with Live Music
Why choose between entertainment and the next taproom on your list when you can have both? For every beer-drinking music lover, there is a place for you in Minneapolis! Spice up your next night out by trying a new brewery with a side of live music. Celebrate and support your local artists while indulging in a much deserved brew! Here are some breweries with live music to check off your list.
Live Music
56 Brewing
This microbrewery and taproom in Northeast Minneapolis celebrates every Sunday with Jazz Night. The occasional Friday or Saturday is also known to feature local bands. Stay in the loop each month and never miss out again!
612Brew
Not only does this brewery produce small batch beers of the highest quality, they also treat their brew lovers to live music during the city's warmer seasons. Once every month, weather permitting, 612 Brew welcomes guests to their patio for special events and live music. For future dates, refer to their event calendar!
Bauhaus Brew Labs
A lively and artistic space, Bauhaus Brew Labs features live music primarily at their bigger tent pole events. Join their community of "forward drinkers" and don't miss the fun at their next featured event!
Eastlake Craft Brewery
This brewery and taproom made for die-hard beer drinkers commemorates their summer experience with outdoor music on their patio every Thursday night and Sunday afternoon. Both during and after the warm months, Eastlake Craft Brewery features a DJ on Monday night. Stay up to date on their weekly events here.
Fulton Beer Taproom
Fulton's Sunday Music Series has been resurrected and you're invited. Come on down every Sunday from 3-5 pm and hang out for a while! Oh, and come thirsty.
Inbound Brew Co.
Not only does Inbound Brew Co. offer live music, they've even got a stage to prove it! Most Saturday nights will find the taproom filled with tunes. Times are subject to change, and more information can be found on Inbound's event calendar!
Indeed Brewing Co.
Brewing craft experiences along with their beers, Indeed hosts live music events twice a year. Their Whirlygig event takes place in the spring to coincide with Art-A-Whirl weekend while their 2-day Hullabaloo celebration kicks off every fall. Stay up to date with all Indeed events on their Facebook page.
Insight Brewing
Four festivals, one year. Insight Brewing hosts live music and more at their quarterly celebrations. Mark your calendar for their 3 Trips Around the Sun anniversary party, taking place on November 18!
Lakes & Legends Brewing Co.
A relaxing and comfortable home away from home, Lakes & Legends Brewing Co. offers fun for the whole family. Stop by for a brew and some tunes with live music nearly every Friday night.
LynLake Brewery
Sit back and relax at LynLake Brewery for some Taproom Tunes every Friday night. Check out who is playing each week before you head on over!
Modist Brewing
A few times a year, Modist Brewing hosts full stage events with music galore. More frequently, once a month The Curious Goat, Modist's resident food truck, and the brewery host a special brunch which features a live musician. Find what events and times work for you!
Surly Brewing
With a spacious lot for big events, Surly hosts live music on special occasions. When you're looking for an outdoor beer event that satisfies both your music fix and your tastebuds, check Surly's online calendar to make sure you're in attendance at their next big event!