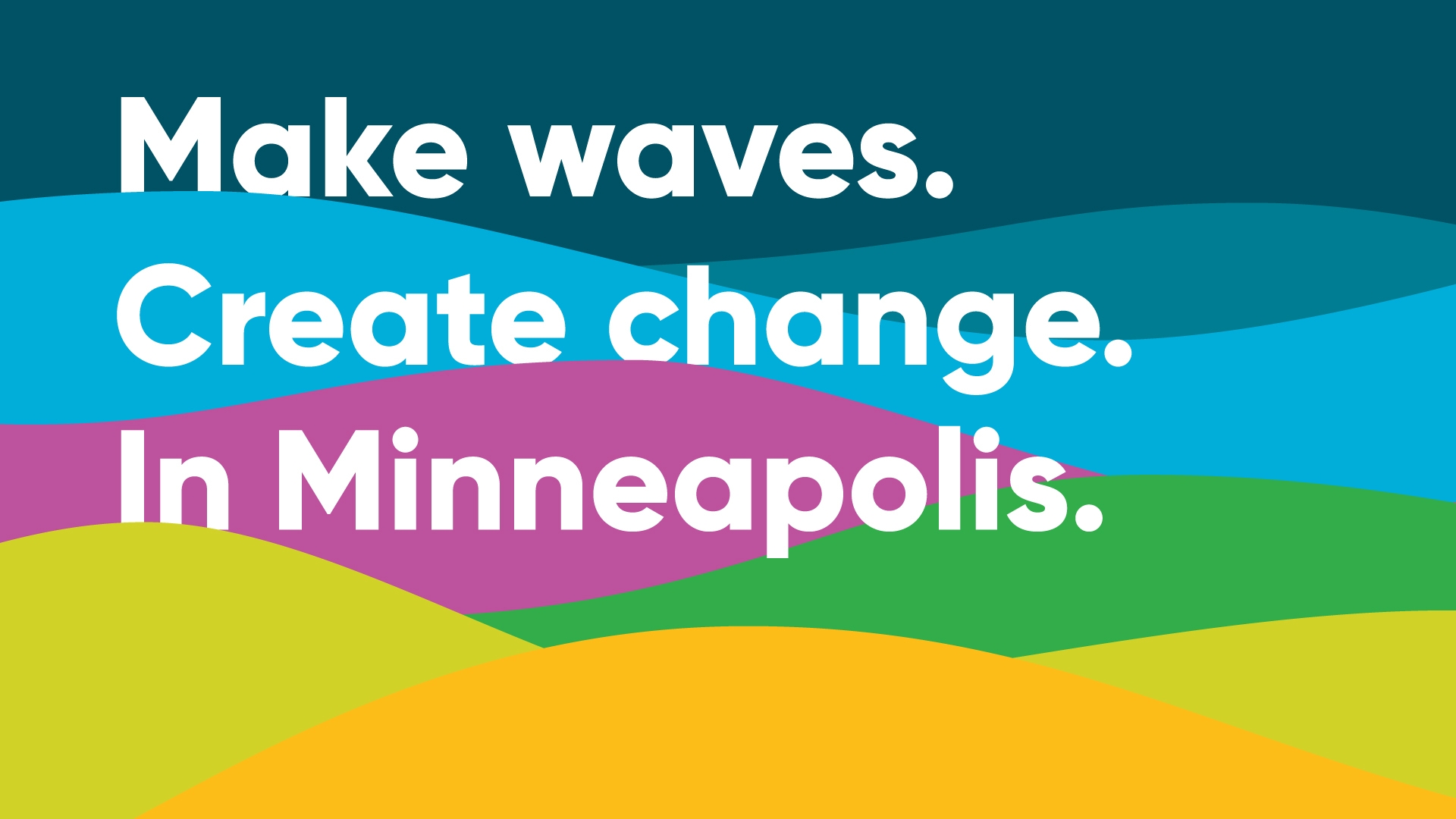 Make Waves. Create Change. In Minneapolis
Meeting Professional Signature Event
Tuesday, July 12, 2022
Location:
"Prince: The Immersive Experience"
540 North Michigan Ave
3:30 p.m. | Arrival
4:00 p.m. | Presentation
5:00pm | Reception and Private Tour
Program Information:
As the catalyst city for a nationwide movement in 2020, Meet Minneapolis is working to uplift our community of Wave Makers and Change Makers from all backgrounds as we partner together to transform our city from the inside out. Join us as we hear about what's new in Minneapolis and the personal and inspiring stories from community members who are creating these waves of change – helping to ensure Minneapolis a city and a meeting destination that is an equitable place for everyone to live, work, visit and meet.
Reception & "Prince: The Immersive Experience" Private Tour:
Journey through an interactive, multisensory experience celebrating the visionary Artist known as Prince. Tour 10 immersive spaces and explore his life, creative evolution, and singular talent as you step inside the iconic Purple Rain album cover and an immersive audiovisual room designed by Prince's lighting and production designer, Roy Bennett.
Secure your spot now! RSVP to EricaB@minneapolis.org.
Mitch Maguire, Managing Director, Paisley Park
The Legacy Preservationist promotes the positive and enduring legacy of Prince by creating unique, high quality content and experiences at Paisley Park. Mitch is a life-long Prince enthusiast who draws much of his inspiration for work from the numerous, awe-inspiring Prince concerts he attended at Paisley Park.
Dana Thompson, Co-owner/COO, Owamni & The Sioux Chef
As co-owner of the company The Sioux Chef, Dana Thompson, lineal descendant of the Wahpeton-Sisseton and Mdewakanton Dakota tribes and lifetime Minnesota native, has been working within the food sovereignty movement for the past six years. Within that time, she has traveled extensively throughout tribal communities engaging in critical ways to improve food access. Dana jointly founded the non-profit NATIFS (North American Traditional Indigenous Food Systems) for which she is acting Executive Director. In July 2021, Dana and her business partner Chef Sean Sherman opened Owamni by The Sioux Chef, Minnesota's first full service Indigenous restaurant, featuring healthy Indigenous food and drinks. In June 2022, Owamni won 'Best New Restaurant' at the James Beard Foundation Awards.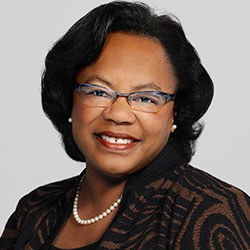 Sharon Sayles Belton , V.P. Strategic Partnerships and Alliance for Thomson Reuters, Government
Sayles Belton served as mayor of Minneapolis from 1994 to 2001. She was the first woman and first African American to be elected mayor. During her time in office, she achieved national recognition as an expert on public/private partnerships in public safety, neighborhood revitalization and economic development. She served on the Minneapolis City Council for 10 years (1984-1994) and was council president from 1990-1994. Sayles Belton began her career with the Minnesota Department of Corrections as a probation and parole agent as later served as the Assistant Director of the Minnesota Program for Victims of Sexual Assault.

Melvin Tennant, CAE, President and CEO of Meet Minneapolis, Executive Director of Sports Minneapolis
With an annual budget of $14 million and a staff of nearly 70, Melvin Tennant oversees convention sales and marketing programs that bring more than $660 million of actualized economic impact to the area. Under his leadership, Meet Minneapolis launched Sports Minneapolis (an affiliate organization) in May 2014. Tennant and his team worked closely with other local organizations to book the National Football League's Super Bowl LII and the 2019 NCAA Men's Final Four, as well as many other NCAA championships including the 2018 NCAA Volleyball Championships and 2020 NCAA Wrestling Championships.
Covid Information: Guests who wish to enter the Meet Minneapolis Program and Prince: The Immersive Experience in Chicago will not be required to show proof of vaccination. In addition, face masks are not required but recommended. We reserve the right to extend or modify this policy considering evolving circumstances and applicable guidance/regulations.