SCIENTIFIC, ENGINEERING, TECHNICAL & COMPUTERS MEETINGS IN MINNEAPOLIS
Minneapolis is home to nine Pulitzer Prize winners and "The Man Who Saved a Billion Lives."
Play FACT or FICTION
FACT: Norman Borlaug is the man who saved a billion lives.
Minneapolis is home to many amazing people, like Mr. Borlaug, and innovations that have influenced the city and the world. Take a look and see why Minneapolis is the perfect destination for your next meeting.
We have the University of Minnesota School of Science and Engineering; considered a top-20 school in the nation for every science and engineering discipline known to man. From the retractable seat belt and the black box flight recorder to the supercomputer and the first portable pacemaker, science and engineering faculty and alumni have generated a legacy of breakthroughs that have changed the fabric of our lives.
We have Fortune 500 companies like 3M, Ecolab, Cargill, Medtronic, St. Jude Medical and many more. Institutions like these have not only paved the way for new innovation with their ingenious "firsts," but they're also at the forefront of new and exciting inventions.
But it's not just about the science. It's about your experience in our city, and we guarantee you won't find a cooler city than Minneapolis. Kayak the Mississippi River, stock the closet with tax-free shopping on apparel, hit the trails in the most bike-friendly city in the nation and enjoy a show in the city with the second-most theater seats per capita in America. And it's all within a few blocks of your hotel, and the Minneapolis Convention Center.
---

Big Business
When you come to Minneapolis, you're not just coming for the great venues and exceptional visitor experience. What truly makes us stand out as a meetings destination for your group is our commitment to the science and engineering community. Fortune 500 companies are our cornerstones, along with electric up-and-coming businesses paving the way for a new tomorrow. Here are some of the big companies here in Minneapolis: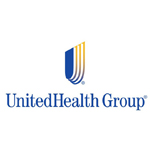 United Health Group Inc. (#17 in Fortune 500): UnitedHealth Group is a leading health care company, serving more than 75 million people worldwide. Their family of companies touches nearly every aspect of health care, helping people live healthier lives. View Site.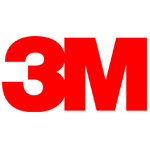 3M Co. (#101 in Fortune 500): 3M is a global leader offering innovative products and solutions for medical, oral care, health information management, drug delivery and food safety. They leverage 3M technology, world-class manufacturing and global reach to provide trusted products that help promote health and improve the quality, cost and outcomes of care. View Site.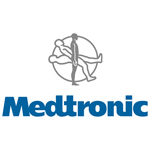 Medtronic (#172 in Fortune 500): Medtronic is a global leader in medical technology, redefining how technology is used in the management of chronic disease. Their deep understanding of human physiology yields unique insight into a range of therapeutic areas, including heart and vascular diseases, diabetes, neurological disorders, and spinal conditions. This breadth of offerings, combined with their years of experience, allows them to deliver therapies that are transforming the treatment of chronic disease and changing the lives of more than 7 million patients worldwide each year. View Site.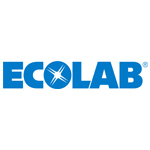 Ecolab Inc. (#229 in Fortune 500): The company provides sanitation and pest control supplies, foodservice equipment repair and parts, food safety services and consulting to restaurants, hospitals, food and beverage plants, laundries, schools, retail and commercial properties. View Site.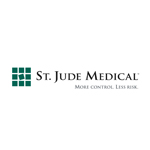 St. Jude Medical Inc. (#457 in Fortune 500): At St. Jude Medical, physician-inspired engineering, landmark clinical trials and transformative medical technologies work collectively to advance the practice of medicine. They continue to increase their investment in research and development to bring innovative, evidence-based technologies to market. From the world's first implantable pacemaker to their recent advances, St. Jude Medical has a longstanding history of transforming medical technology. View Site.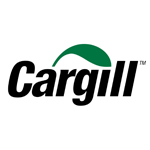 Cargill: Cargill provides food, agriculture, financial and industrial products and services to the world. Together with farmers, customers, governments and communities, they help people thrive by applying their insights and nearly 150 years of experience. They have 142,000 employees in 67 countries who are committed to feeding the world in a responsible way, reducing environmental impact and improving the communities where we live and work. View Site.
---

Innovations
Science and innovation are one in the same. Progress is what defines this proud industry. Minneapolis has been a major part of this history of success, with pioneering feats that reverberate throughout an era. Take a look at some of the big things that have come out of Minneapolis: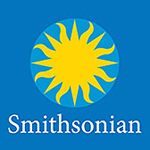 United Health Group's patented artificial intelligence system AdjudiPro®, which is entered into the permanent research collection of the Smithsonian Institution, is awarded the CIO Enterprise Value Award.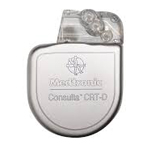 Medtronic created the Medtronic defibrillator: a device that's meant to be implanted in a patient's chest so that it can automatically monitor that patient's heart rhythm and consistency.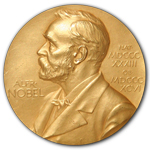 Alumni and professors at the University of Minnesota account for nine Nobel Prize awards throughout history.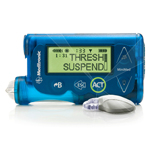 Medtronic created the MiniMed Paradigm 523/723 and Paradigm Real-time Revel system and Guardian Real-time system: the first insulin pump which integrates continuous blood glucose monitoring, allowing patients to see in real time their glucose level.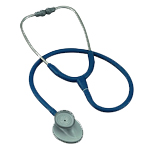 3M has been part of an amazing amount of innovations, from Littman brand stethoscopes and a CFC-free metered dose inhaler to the Post-it-Note and adhesives. Check out their technologies and innovations in full.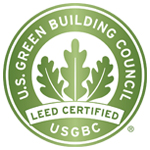 Minnesota is the 10th best state for amount of LEED-Certified buildings in America.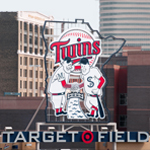 Target Field was awarded LEED Silver Certification by the U.S. Green Building Council, only the second LEED-certified professional sports stadium in the United States.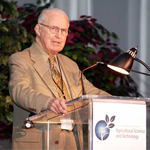 Norman Ernest Borlaug was an American biologist from the University of Minnesota, who has been called "the father of the Green Revolution" and "The Man Who Saved A Billion Lives". He is one of seven people to have won the Nobel Peace Prize, the Presidential Medal of Freedom and the Congressional Gold Medal.

Rates and Services
When you look at our hotel rates, they may not be as low as you expect. Our hotel brands are of great quality, and the prices reflect that.
But, if we may quote Aristotle, "The whole is greater than the sum of its parts."
So when you look at the entire attendee cost (entertainment, food and transportation), what Minneapolis offers as an experience is actually quite lower than similar cities like Chicago, Dallas, Denver and New Orleans. Plus, we've got tax-free shopping on ALL apparel, and Food + Wine called us one of the "Best Cost-Friendly Cities to Visit." Top it off with newly-renovated hotels that are consistently ranked nationally, and you've got an overall experience that gives you some unparalleled bang for your buck.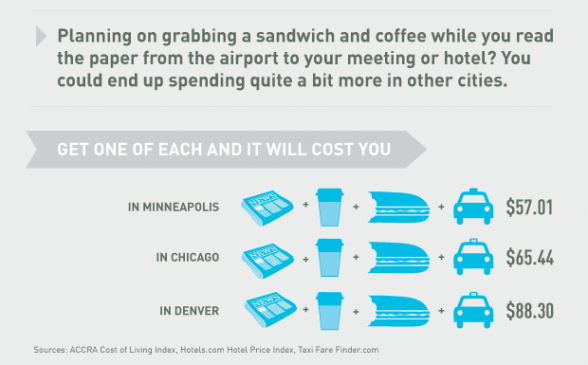 ---

Minneapolis At A Glance
MEETING FACILITIES
Venues like the 480,000-square-foot Minneapolis Convention Center (MCC) play host to many events year-round. The MCC alone hosts nearly 500 events per year. Other great local facilities include Target Field, Xcel Energy Center and Target Center, countless hotels, restaurants, theaters and museums. Minneapolis offers meeting planners a bevy of choices when it comes to choosing venues for any size group. Use one or fill them all, but no matter where your group ends up, it'll be in the middle of everything.
ACCOMMODATIONS
Staying in Minneapolis is just as fun and luxurious as playing in it. Five-star, four-diamond and other award-winning hotels await, opening up the comfort and style of their abodes to you. After a full day of play, let our hotels offer you a place to kick back, relax and unwind. With more than 3,500 hotel rooms connected by 80 blocks of skyways, attendees and visitors can easily access their destination. From high-end to economical, massive to quaint, world-class accommodations await, ready to offer anything you need to make your visit to Minneapolis memorable.
DINING
James Beard winners and nominees head some of our best restaurants. Three local chefs have earned the title Best Chef Midwest: Tim McKee of La Belle Vie, Alex Roberts of Brasa Premium Rotisserie and Restaurant Alma and Isaac Becker of 112 Eatery and Bar La Grassa. In addition, ethnic eats like those along Eat Street in Minneapolis keep world flavors at the forefront, while local pubs and neighborhood joints serve really good food in unique environments for affordable prices. Plus, with a dozen farmers' markets and nearby organic farmers, locally grown and sustainable food is at the fingertips of our chefs.
LOCATION
Minneapolis lies on both banks of the Mississippi River, just north of the river's confluence with the Minnesota River. Known as the Twin Cities, Minneapolis-Saint Paul is the 16th-largest metropolitan area in the U.S., with approximately 3.3 million residents. The city is abundantly rich in water with over twenty lakes and wetlands, the Mississippi river, creeks and waterfalls, many connected by parkways in the Chain of Lakes and the Grand Rounds Scenic Byway. And, average flight times to the Minneapolis Saint Paul metro area from around the country are just 2.5 hours.
RECREATION
Only in Minneapolis can you step outside your hotel and kayak the Mississippi River, then watch a Broadway-quality show at one of our many renowned theaters. Rent a bike at one of the many Nice Ride stations and conquer "The Most Bike-Friendly City" on two wheels, then shop around at our fashionable stores and enjoy tax-free shopping on all apparel. Enjoy cuisine from James Beard award-winners, then get inspired at our world-renowned art galleries. No matter the season, the City by Nature is the premier year-round destination.
AS A MEETING DESTINATION
More than 18 million people choose to visit Minneapolis each year, and a high percentage of those visitors come here to attend meetings, conventions and events. With a Delta Air Lines hub at Minneapolis-St. Paul International Airport and light rail that connects the airport and Mall of America to downtown, we're easy to explore. Best of all, in Minneapolis you get more meeting for less cost. Getting here is affordable and our world-class attractions are reasonably priced, making Minneapolis the perfect meeting destination.
---

Play Minneapolis: Fact or Fiction
FACT OR FICTION?
If you put your ear to the ground between the 8th and 9th arch of the Stone Arch Bridge, you can hear the sound of the ocean traveling up the Mississippi River. PLAY VIDEO
FACT OR FICTION?
Target Field recycles rain water to water the field and wash the seats. PLAY VIDEO
FACT OR FICTION?
The Guthrie Theatre, Designed by architect Jean Nouvel, the Guthrie Theater was named one of the 10 most important buildings of the century by GQ Magazine. PLAY VIDEO
FACT OR FICTION?
A brain surgery conference was held here at the same time as a clown car convention. PLAY VIDEO
FACT OR FICTION?
The 9th floor of the IDS Center is really the 13th floor, and the 50th floor is really the 53rd. PLAY VIDEO