UNTUCKit Coming to Mall of America
This fall, visitors are now able to shop at UNTUCKit in Mall of America-- the store that works hard at finding the perfect shirt length for all professional men and women.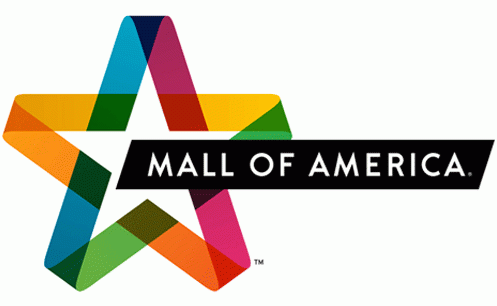 UNTUCKit to open first Minnesota location at Mall of America®
BLOOMINGTON, Minn. (May 24, 2017) – The ideal shirt is coming to Mall of America when UNTUCKit opens this fall. Both men and women will be able shop for the perfect shirt that is designed to be worn untucked.
The apparel brand offers a wide variety of shirts including long and short sleeve, polos, performance wear, prints, plaids and sweaters. The shirts are designed to fall halfway between the belt and bottom of the pant zipper, which allow pant pockets to be partially exposed, along with a curved hemline.
With stores in New York, Chicago, Los Angeles, Austin, San Francisco, Dallas and Philadelphia, this will be the first UNTUCKit location in Minnesota.
"UNTUCKit is yet another brand that has demonstrated success transitioning from strictly online business to having a brick and mortar presence," said Liz McLay, SVP of Leasing at Mall of America. "This is a brand that has identified a need in the retail market, has gained a following, and will now have the chance to further engage with an expanded audience at MOA."
UNTUCKit will be approximately 1,300 square feet and will be located on level one, north. For more information on retail, dining and attractions at Mall of America, visit mallofamerica.com.
ABOUT MALL OF AMERICA®
Mall of America (MOA) is the largest shopping and entertainment complex in North America. At 5.6 million square feet, MOA boasts more than 520 world-class retail stores and restaurants; Nickelodeon Universe, the nation's largest indoor family theme park featuring 27 rides; SEA LIFE Minnesota Aquarium, home to sharks, sting rays and an amazing underwater tunnel; FlyOver America a 4D immersive flight adventure; Crayola Experience; Rainforest Care; Hard Rock Café; the nation's longest indoor zip line and an 18-hole mini golf course.
The Mall, a top American tourist and vacation destination, opened in August of 1992 and is located in Bloomington, Minn., just minutes from downtown Minneapolis and St. Paul and adjacent to the MSP International Airport. Mall of America hosts more than 400 events annually, including concerts, book signings, celebrity meet-and-greets and community-focused cultural events. The Mall is also home to a 500-room Radisson Blu hotel, a 342-room JW Marriott hotel; office tower; grand entrance and more. Follow Mall of America on Facebook, Twitter and Instagram, and visit our blog. Download the Mall of America app from the App Store for iOS or Google Play for Android.