Sugar Factory, One of the Sweetest Places on Earth, Will Open First Minnesota Location at Mall of America®
The World-Famous Brand Will Offer Mall Visitors a Dining Room and Retail Space with Ice Cream and Coffee Shop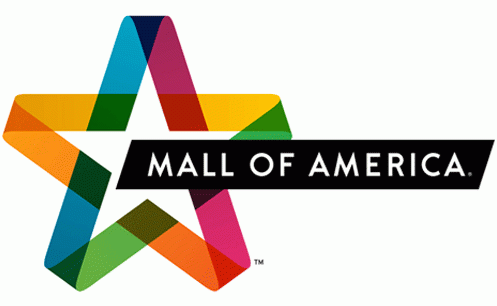 BLOOMINGTON, MN— January 31, 2018

Sugar Factory, internationally-known for their photogenic combination of upscale sweets, treats and eats, will open its doors at Mall of America later this summer. The space will be located on level 3, South, and will feature full-service dining, sweet retail space and an ice cream and coffee shop. This will be the 22nd location for the brand and first outpost in Minnesota.
The whimsical candy land experience will offer guests both a restaurant and retail section to indulge in, along with an ice cream and coffee shop. Inside the brasserie-style 120-seat dining room with vibrant décor and a welcoming bar, guests can treat themselves to a wide variety of decadent desserts such as the signature 24-scoop King Kong Sundae and the Insane Milkshake, together with tasty savory dishes like specialty Monster Burgers and sliders, entree salads, pasta dishes and innovative pizzas.


The menu will boast the brand's selection of famous signature alcohol-infused candy smoking goblets such as the Lollipop Passion, garnished with lollipops and candy necklaces. Sugar Factory's martini selections include candy-inspired treats including the Sour Apple Lolly Martini, finished off with a Pop Rocks Rim.


Sugar Factory's retail section will feature more than 300 delicious novelty candy and souvenirs to take home including the world-famous bedazzled Couture Pops. These designer lollipops have been spotted on the red carpet in the hands of various celebrities. World-renowned stars such as Kendall and Kylie Jenner, Drake, Jennifer Lopez, Kim Kardashian, Flo Rida, Hailee Steinfeld, Katy Perry, Scott Disick, Jason Derulo, Britney Spears, Jerry Seinfeld, Selma Hayek and Mel B are all fans of Sugar Factory.



"The team at Sugar Factory are experts in hospitality, dining, and entertainment so of course they are the perfect choice to join Mall of America," said VP of Leasing Carrie Charleston. "We couldn't think of a better place to introduce this iconic brand to Minnesota."
"Sugar Factory is all about celebrating the sweetest moments in life, so we combine a fun, unforgettable dining experience for any age," says Charissa Davidovici, founder of Sugar Factory American Brasserie. "Mall of America is the premier destination in the Midwest and the perfect place for our first location in Minnesota. We are all about treasuring family fun and are looking forward to our grand opening event and welcoming the community to our space."

Sugar Factory also has locations in Las Vegas, New York City, Seattle, Washington D.C., Bahrain, Dubai, Connecticut, Chicago, Miami and Orlando.
For more information on new and opening retail, dining and attractions at Mall of America, visit mallofamerica.com.