CMX ANNOUNCES NEW MARKET CINEMA EXPERIENCE OPENING MAY 4 AT MALL OF AMERICA®
CMX Cinemas brings first-of-its kind gourmet grab-n-go movie experience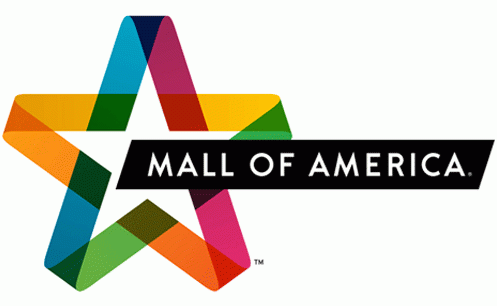 BLOOMINGTON, MN— April 25, 2018
CMX Cinemas, the eighth largest movie theatre chain in the United States, announced today the grand opening of its first Market location at Mall of America on Friday, May 4. A new concept in the movie theatre industry, the 872-seat state-of-the-art venue will feature a 1,650-square-foot culinary market area in addition to an exceptional theatre experience complete with oversized luxurious recliners, digital projection and audio.


CMX Market, an innovative concept developed by CMX Cinemas, combines a luxury movie-going experience with refined CMX Market self-serve culinary and beverage selections. The Market concept is inspired by the popular and fashionable food hall concepts and eateries that will allow foodies to experience a wide selection of delicious food.
Guests will be able to indulge with selections from an IN-HOUSE PIZZA STATION featuring delicious hand-crafted pizzas made from scratch with market fresh ingredients, a BURGERS AND SHAKES DESTINATION featuring mouth-watering made-to-order burgers and smooth and creamy hand-spun shakes, a DELI-CATESSEN GO-TO STATION featuring elegant cheese and charcuterie platters, market-fresh salads, gourmet deli sandwiches and a fine variety of wine and beer, and a POPCORN LAB featuring a selection of gourmet fresh-popped hot popcorn. Fresh from scratch chef prepared meals include only the best local and seasonal ingredients for our diners.

This unique entertainment destination will also feature an immersive center bar with handcrafted specialty cocktails and an extensive wine and spirits list provided by professional mixologists.

"We are thrilled to open the first of its kind CMX Market Cinema at Mall of America! Our guests will be astounded by the new movie-going experience that will satisfy all family members' preferred food and drink selection," said Frank Stryjewski, COO of CMX Cinemas. "This is not your typical movie theatre; it's a redefined cinema experience".
The 64,000-square foot, 13 screen theatre will feature three auditoriums of Real D 3D technology and all theatres will have Dolby 7.1 audio technology to enhance the sound experience. All theatres will take the movie experience to another level with amenities such as reserved seating in comfy over-sized leather recliners with a swivel table.

Admission for guests will range from $5 to $14, catering to all audiences and families including $8 special pricing for senior citizens, military veterans and children. CMX guests will also get to partake in Terrific Tuesdays where admission will be $5 all day.

The new theatre opening at Mall of America is part of CMX's robust development plan which includes confirmed sites in Closter Plaza (Closter, NJ), Old Orchard (Skokie, IL), Cineplex 62nd & 1st (New York, NY), Gulfstream (Palm Beach County, FL), Fallschase, (Tallahassee, FL), Peachtree Corners Town Center (Peachtree Corners, GA) , American Dream (East Rutherford, NJ) The Shoppes at Middletown (Middletown, NJ), Wrigleyville (Chicago, IL), Lynnfield (Boston, MA) and Wheeling Town Center (Wheeling, IL).

For more information, visit www.cmxcinemas.com or follow CMX on Facebook, Twitter, and Instagram @cmxcinemas.



PRESS CONTACT
CMX Theatre: Monika Sanchez (monika.sanchez@cmxcinemas.com)
Mall of America: Sarah Grap (952-883-8805; sarah.grap@moa.net)



About CMX Cinemas
CMX Cinemas, a wholly owned subsidiary of Cinemex, opened its doors in April 2017 at Brickell City Centre, Miami, FL, offering new features to give guests an innovative and VIP movie-going experience. CMX provides state-of-the art technology that can be enjoyed through different types of experiences: CMX Cinebistro, the luxury dine-in and in-seat service; CMX Market, the gourmet grab and go movie experience and CMX Cinemas, the upgraded traditional theatre with classic concessions. It also features the trendy and exclusive Stone Sports Bar at selected theatres, making CMX the one-stop-destination for entertainment. CMX has 32 sites, 354 screens and 2,200 employees, in venues located in Florida, Illinois, Minnesota, Georgia, Alabama, North Carolina, Ohio, Virginia, Maryland and Colorado. New openings are scheduled in New Jersey, New York, Illinois, Florida and Georgia during 2018.



About Cinemex
Cinemex is one of the top ten cinema chains worldwide, with 323 sites, 2,782 screens and 13,000 employees. Founded in 1995 with the intent to revolutionize the movie entertainment industry, Cinemex began installing multiplexes and stadium-style seating with the primary focus of attending every guest's needs. Today Cinemex continues to offer innovating concepts in cinema-going, including Platino Cinemex and Cinemex Premium, state-of-the-art theatres equipped with luxury seating and first-class dining, Cinemex 3D, and the 4D experience. At Cinemex, being the best in entertaining our guests is our main goal.



ABOUT MALL OF AMERICA
At 5.6 million square feet, Mall of America is the largest shopping and entertainment complex in North America with more than 520 world-class retail stores and restaurants; Nickelodeon Universe, the nation's largest indoor theme park; SEA LIFE Minnesota Aquarium; FlyOver America; Crayola Experience; Hard Rock Café; The Escape Game; CMX Cinemas; and more. The Mall opened in 1992 and is located in Bloomington, Minn., minutes from downtown Minneapolis and St. Paul and adjacent to the MSP International Airport. Follow Mall of America on Facebook, Twitter and Instagram, and visit our blog. Download the Mall of America app from the App Store for iOS or Google Play for Android.