City Works Eatery and Pour House Plans at MOA
Will open at Mall of America later this year on level 2, north.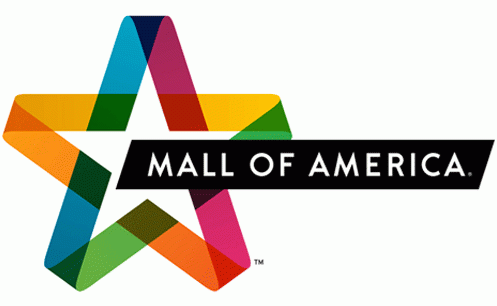 City Works Eatery and Pour House to open at Mall of America®
BLOOMINGTON, Minn. (July 26, 2017) – City Works, the restaurant and bar presented by Bottleneck Management featuring nearly 50 local, regional and global craft brews
on tap and classic American cuisine, will open at Mall of America later this year on level 2, north.
City Works will open for lunch, happy hour, and dinner. The menu features creative items from bar bites to shareable plates in addition to burgers, salads, entrees and desserts. The restaurant dedicates at least 25 percent of its taps to local breweries, which it rotates on a continual basis.
"We fell in love with Minneapolis when we opened our downtown location by Target Center, so we're thrilled to open in Mall of America," said Angela Zoiss, VP of Marketing for Bottleneck Management. "Minneapolis has such a strong culinary scene and we're so happy to be contributing to that. Showing off locally brewed beer is always such a fun opportunity for us, as we love to pay homage to the communities we join."
City Works currently operates in downtown Minneapolis on 7th Street and Hennepin Avenue. Additional locations include Philadelphia, Pittsburgh, Miami and Frisco, TX.
"City Works brings an extensive craft brew and dining offering to our collection of restaurants on the north side," said Carrie Charleston, VP of Leasing at Mall of America. "We continue to bring new choices and experiences to our guests and are very excited that City Works will be available to our visitors."
The restaurant and bar will be located on level 2 at the intersection of the recent expansion and north side of the mall across from Caribou Coffee.
For more informatiom on retail, dining and attractions at Mall of America, visit mallofamerica.com.
ABOUT MALL OF AMERICA®
Mall of America (MOA) is the largest shopping and entertainment complex in North America. At 5.6 million square feet, MOA boasts more than 520 world-class retail stores and restaurants; Nickelodeon Universe, the nation's largest indoor family theme park featuring 27 rides; SEA LIFE Minnesota Aquarium, home to sharks, sting rays and an amazing underwater tunnel; FlyOver America a 4D immersive flight adventure; Crayola Experience; Rainforest Care; Hard Rock Café; the nation's longest indoor zip line and an 18-hole mini golf course.
The Mall, a top American tourist and vacation destination, opened in August of 1992 and is located in Bloomington, Minn., just minutes from downtown Minneapolis and St. Paul and adjacent to the MSP International Airport. Mall of America hosts more than 400 events annually, including concerts, book signings, celebrity meet-and-greets and community-focused cultural events. The Mall is also home to a 500-room Radisson Blu hotel, a 342-room JW Marriott hotel; office tower; grand entrance and more. Follow Mall of America on Facebook, Twitter and Instagram, and visit our blog. Download the Mall of America app from the App Store for iOS or Google Play for Android.
About City Works
City Works operates five locations across the country in cities including Minneapolis, Philadelphia, Pittsburgh, Miami, Frisco, and now coming to Mall of America. With almost 50 local and global beers on tap, the restaurant offers a wide range of rare and unique craft selections. Most locations are open for lunch, dinner and weekend brunch, and prices range from $12-$18 at lunch, $15-$24 during dinner, and $13-$16 during brunch. For more information, or to make a reservation, please visit www.cityworksrestaurant.com.
About Bottleneck Management LLC
Bottleneck Management Inc. manages and operates premier restaurants and bars throughout the United States. Founded in 2001, venues include City Works (2 PPG Place, 220 Main St., 600 Hennepin Ave., 3450 NW 83rd Ave., and 3680 The Star Blvd.), Howells & Hood (435 N. Michigan Ave.) Old Town Pour House (1419 N. Wells St., 8 Oak Brook Center, 1703 Freedom Dr., and 212 Ellington Blvd.), South Branch Tavern & Grille (100 S. Wacker Drive), Sweetwater Tavern & Grille (225 N. Michigan Ave.), The Boundary Tavern & Grille (1932 W. Division St.), and Trace (3714 N. Clark). By pushing the envelope in cutting edge design and product, Bottleneck Management is able to create unique experiences for guests and continues to be a leader in the vibrant dining and craft beer scene. For more information, please visit http://www.bottleneckmgmt.com.