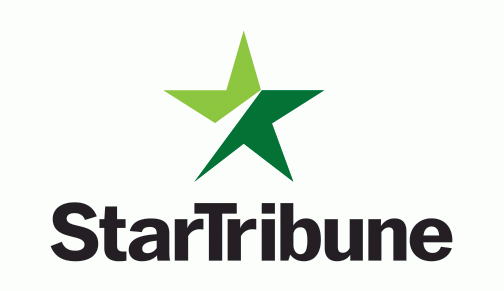 WNBA All- Stars descending on downtown Minneapolis
http://www.startribune.com/wnb...
This week's WNBA All-Star Game activities give local boosters yet another chance to define Minneapolis as the go-to site for women's championships.
The game will be played at Target Center on Saturday for the first time, providing a chance to see the best active players and future legends live on the court at the same time. Among the players at the 2 p.m. game will be Lynx stars Maya Moore, Seimone Augustus and Sylvia Fowles as well as the biggest names in the game, including Sue Bird, Skylar Diggins-Smith and Elena Delle Donne.
As Timberwolves and Lynx CEO Ethan Casson said, "These are the best basketball players on the planet."
The game arrives as Target Center is among the finalists to host the NCAA women's basketball Final Four in 2022, 2023 or 2024.
"Women's sports is really celebrated here, from the Lynx to the Gophers hoops and hockey," said Matt Meunier, director of the Meet Minneapolis convention bureau's sports arm, Sports Minneapolis. For example, he said, the University of Minnesota's women's hockey team has its own dedicated rink — which is mostly unheard of elsewhere. Last summer, some 1,200 girls' volleyball teams descended on the Minneapolis Convention Center for their national championship. Last winter, the Twin Cities played host to the women's NCAA Frozen Four hockey games. In December, the NCAA women's volleyball Final Four will be in town. In June 2019, the women's PGA Championship will be at Hazeltine National Golf Club in Chaska.
'Imagine what we can do'
When the All-Star events start Thursday afternoon, Meunier and others from Meet Minneapolis will be in final preparations for a visit from eight NCAA officials in town. His message to the NCAA officials next weekend will be: "If we do this for our local teams, imagine what we can do for your national championship."
He's got plenty of selling points beyond concentrated local support for women's sports. The region's successful gig as host of the 2018 Super Bowl in the bitter depth of winter is just one of the "pedigree" national events that have been here recently or will be soon, including the Ryder Cup in 2016 and the X Games in 2018 and 2019. The men's basketball Final Four will be at U.S. Bank Stadium in 2019.
There are brick-and-mortar assets — all those new or freshened facilities from Target Field to Target Center, U.S. Bank Stadium and, soon, Allianz Stadium for Minnesota United in St. Paul's Midway neighborhood. Then there's the Minneapolis-St. Paul International Airport, which efficiently ushered a record 60,000 passengers out of town the day after the Super Bowl, and the destination Mall of America.
"Show me another city with all these world-class, state-of-the-art facilities," Meunier said, adding, "And they're all connected by light rail."
The WNBA game doesn't come with the claims of reaping millions in local revenue like the Super Bowl or the NCAA men's Final Four, but Meet Minneapolis spokeswoman Kathy McCarthy argued that getting people to Minnesota does have an economic benefit and return trips. "Once you actually get people here, they enjoy it and they will come back," she said.
They will also learn, Meunier pointed out, that "it doesn't snow here nine months out of the year."
For Casson, this week is a prime time to show off Target Center's shiny $140 million renovation. "We feel like this is a celebration of our fan base and our region," he said, adding that the team is in its 20th season. "The Lynx continue to be a model franchise."
'Orange carpet' open to all
To be part of the All-Star Game activities will require planning because it's a concentrated two-day event with no extended fan festival open to the public.
The only free public event is the "orange carpet" where the All-Stars will enter the Lexus Courtside Club at Target Center for their private reception. They are expected to start arriving at 5:30 p.m. Friday.
Late Thursday and early Friday, the players will conduct private clinics for a couple hundred youth.
Fans with tickets to the game Saturday can attend the practice sessions Friday from 1 to 3 p.m. Tickets as low as $20 were still available for the game late last week. The practice will also be streamed live through the WNBA's website and social media. The game will be broadcast on ABC live Saturday.