Farm-Fresh Flavors of Minneapolis
Sourcing ingredients from local farms makes for great-tasting food and a happier environment. Local ingredients have fewer miles to go, taste better and support our local food producers. Here's our list of the best farm to table restaurants to give you a truly local taste of Minneapolis.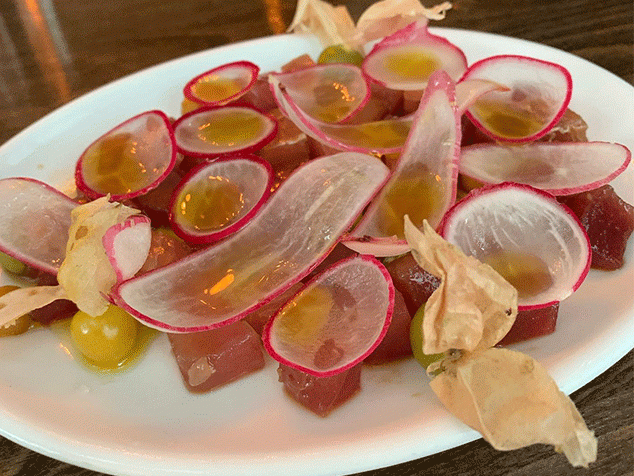 Petite León recently earned Minneapolis a spot in the New York Times' list of America's best restaurants in 2022. Walk into this beloved spot in the Kingfield neighborhood, and you'll immediately feel like you're home. Led by award winning chef Jorge Guzmán and cocktail creator Travis Serbus, Petite León is a celebration of farm-fresh ingredients, cuisine local to Mexico's Yucatán and dining with loved ones. Try their tuna crudo, pollo al carbon (Yucatecan rubbed chicken), or their cheeseburger topped with caramelized onions.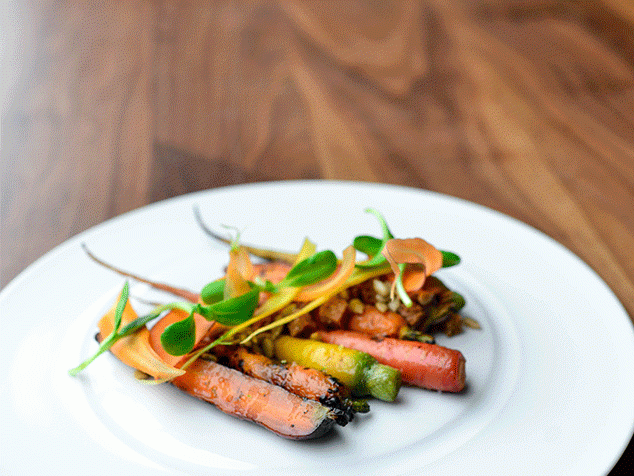 Perhaps one of the most talked-about restaurants in Minneapolis, Spoon & Stable serves food focused on the seasonality of the Midwest. Here, local culture is blended with the French cuisine for which James Beard award-winning chef Gavin Kaysen is known. Located in the North Loop, Spoon & Stable is in what used to be a horse stable since 1906, and the atmosphere is trendy but slow-paced. Each dish is an ode to the current season, like a tomato and watermelon salad in the summer, tortelli with black truffle, broccoli and pine nut in the spring, and comforting pork chops and cabbage in the colder months. We recommend dining at the chef's table to get an exciting behind-the-scenes look into the kitchen.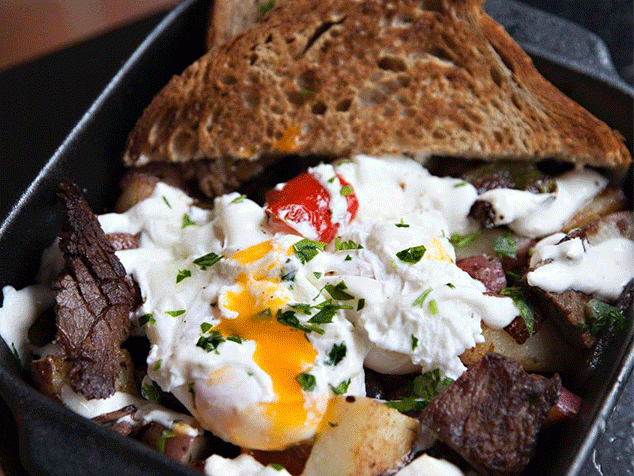 Farmers Kitchen + Bar bridges the connection between farmers and diners, because it's entirely owned and operated by those who make up the Minnesota Farmers Union. Notable partners of theirs include the Locally Laid Egg Co (the argument can be made that brunch revolves around eggs, so farm-fresh eggs with vibrant yellow yolks are guaranteed here), and the Red Lake Nation Fishery, operated by the Red Lake Band of Ojibwe. We recommend trying the harvest bowl, a mix of poached eggs, roast squash, wild mushrooms, grains, tomato, and pesto jam.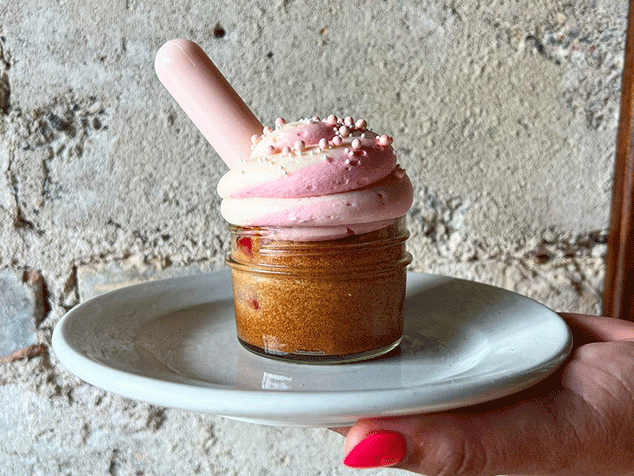 If you're in the mood for a classic, fresh, rustic farmhouse brunch, you won't be disappointed here. The Copper Hen on Eat Street is Minneapolis' best spot for French American comfort food. The breakfast potatoes are perfectly golden, eggs are fresh and cooked to perfection, and their breakfast sweets are exceptional (after all, "cakery" is in their name). The best part? Their butter, eggs, dairy products, berries, fruits, and many of their drinks are sourced locally. Save room and take home something from their bakery for later – The Copper Hen is pretty much known for their cupcakes, crumbles, and their boozy cupcakes for those old enough.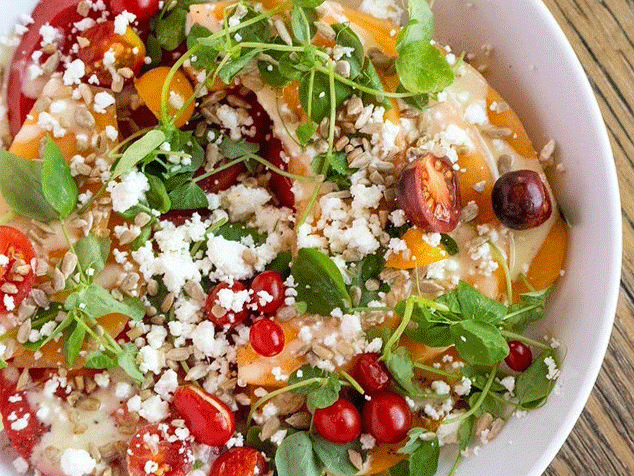 This one's unique, because all of Wise Acre's produce is sourced from their own farm in Plato, Minnesota, about an hour west of Minneapolis. How do they grow produce all year round? Greenhouses. Step into Wise Acre Eatery in the Tangletown neighborhood, and you can shop at their market, order a sandwich at the deli if you're in a hurry, or dine at the sit-down restaurant for breakfast, brunch, or lunch. Try their French toast for breakfast, eggs benedict off their brunch menu, or the Highland beef burger for lunch to be truly satisfied.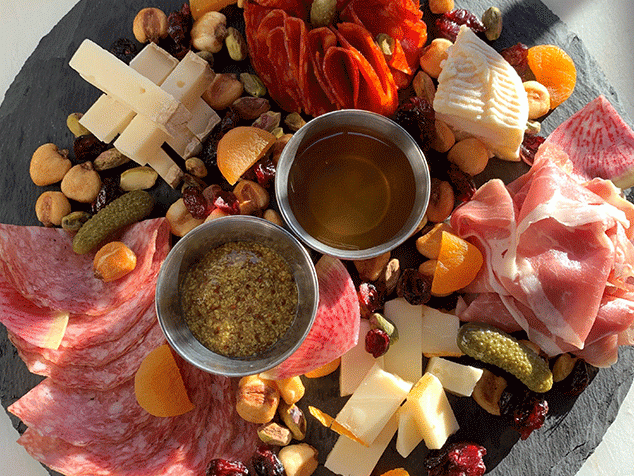 Nestled at the edge of the Linden Hills neighborhood is France 44, a specialty meat and cheese shop. Choose from their deli and from shelves and shelves of other fixings for a picnic to go, or order a sandwich, melt, salad, or charcuterie board from the counter. All sandwich condiments are made in-house, and meats are sourced from nearby local farms. We love the Spicymonger sandwich – made with soppressata, fresh chevre, siracha and pepper-onion relish – or the double-cream brie melt with fromage d'affinois and cranberry chutney. If you want to splurge, order a glass of wine and a charcuterie board, which could be on the cover on a magazine – they're that pretty.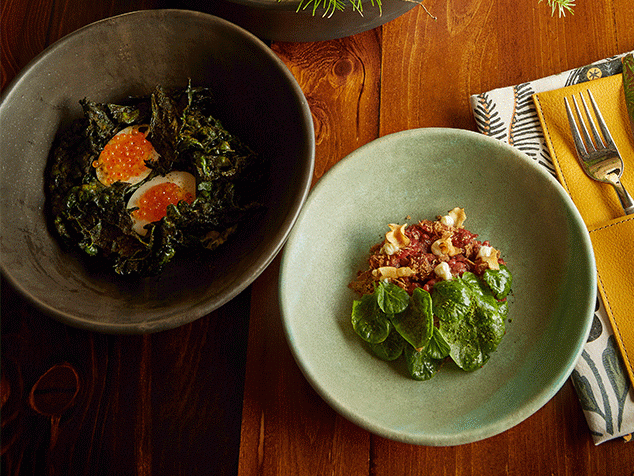 Named after a northern fish whose presence indicates a thriving lake environment, Tullibee within the Hewing Hotel in the North Loop embraces its Scandinavian roots, hyper-local ingredient sourcing, and farm to table philosophy. Step into the restaurant, and you'll be transported to a dark and dreamy woodland hideaway – the entire place embraces clean lines, dark color schemes and rustic charm. On the menu, you'll find small bites, hearty entrees, and a full bar. Each menu item features locally sourced ingredients, whether they're butcher cuts from nearby Osceola, Wisconsin or wild mushrooms grown in Hugo, Minnesota.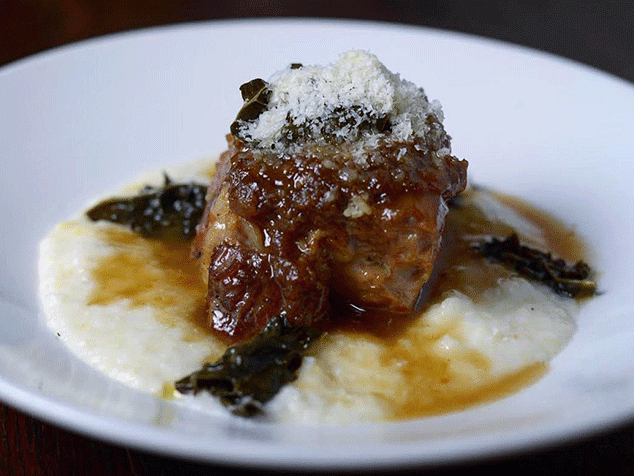 Truly meant for celebrating a special occasion is the restaurant within Hotel Alma. The menu is a seasonal prix-fixe, and all dining experiences (no matter which menu you select – omnivore or vegetarian) begin with an antipasto and conclude with dessert. Between the two are five plates highlighting the freshest vegetables and meats available. Marinated fig bruschetta, roasted New York strip and a chilled sweet corn soup are some of the seasonal highlights. To enhance this culinary experience even further, unique wine pairings for each course are encouraged.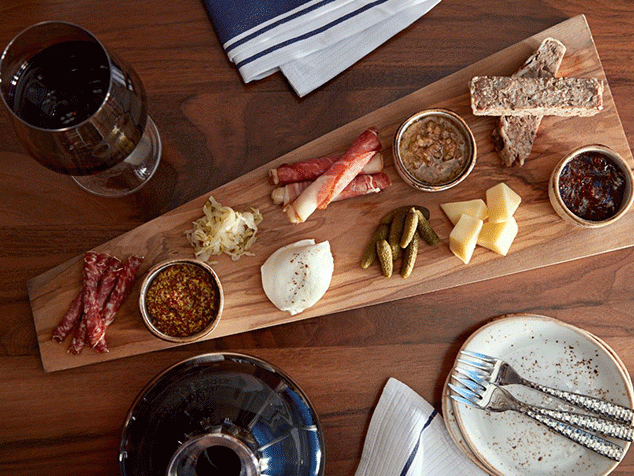 Located in the JW Marriot near the Mall of America, Cedar + Stone is a classy option to make any staycation special. Named for the trees in our forests and old stone that inhabits nearby Granite Falls, their menu is a vibrant dining experience inspired by a fusion of culinary cultures and close relationships with local farmers. We recommend the braised angus short ribs or the Minnesota wild rice soup.