Telling the "Make Waves. Create Change. In Minneapolis." Story in Washington DC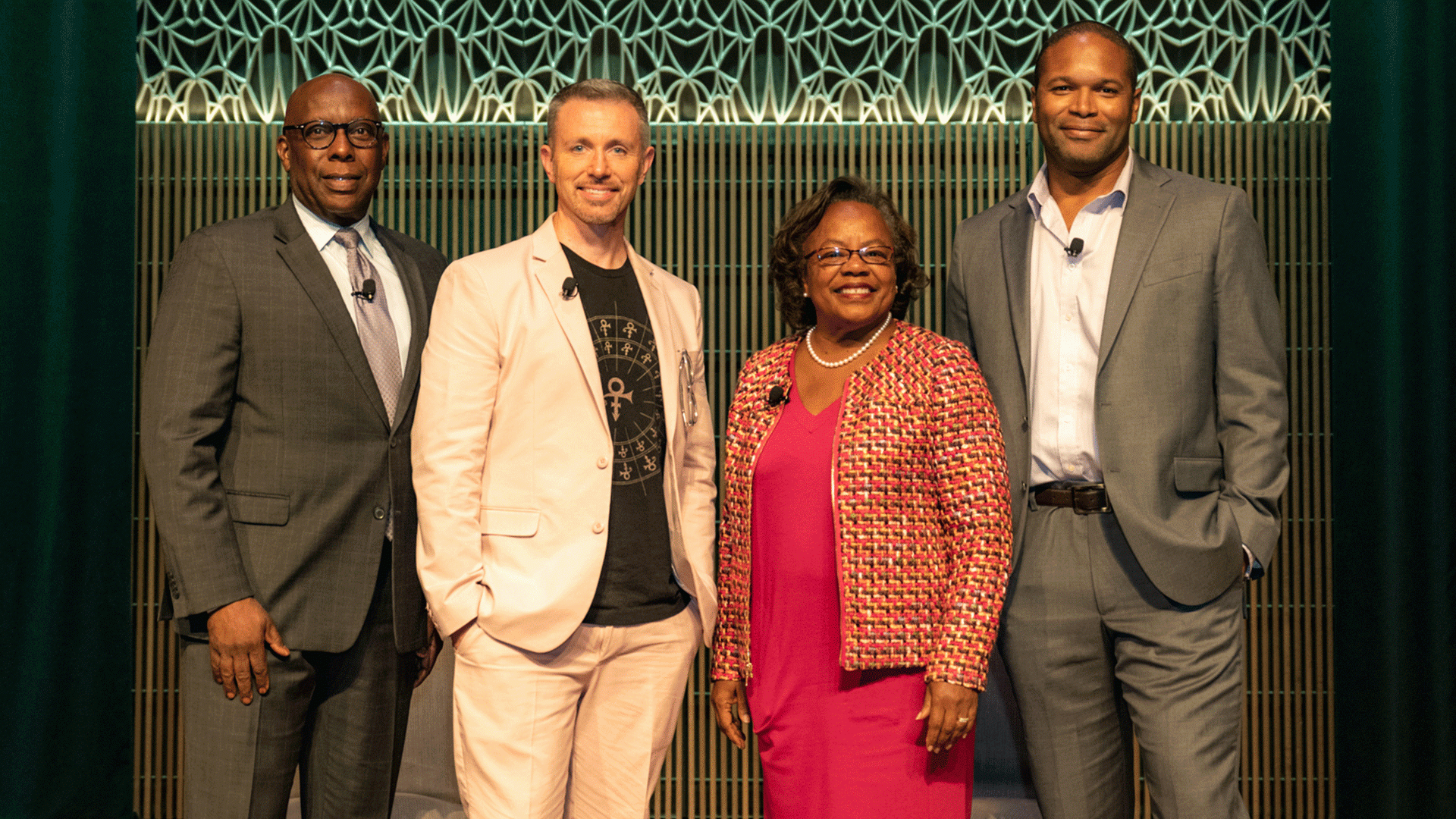 In July, we hosted a successful Chicago client event which was themed, "Make Waves. Create Change. In Minneapolis." Roughly 50 Chicagoland clients joined us. To help tell our story, we called on former Minneapolis Mayor Sharon Sayles Belton to moderate a panel of community leaders who are recognized as changemakers. Our clients appreciated the authenticity in sharing who we are as a community instead of just listing our assets and amenities. We recently hosted a similar event in Washington, D.C., where the venue was the Smithsonian National Museum of African American History & Culture (NMAAHC), which opened in 2016.

The NMAAHC is a place where all Americans can learn about the richness and diversity of the African American experience—what it means to our lives and how it helped shape this nation. As Minneapolis continues to tell the story of its authentic self, the NMAAHC provided the appropriate backdrop to show how Minneapolis also played a pivotal role in reexamining the rich diversity of our country. For the nearly 100 clients and members of the media in attendance, we took the opportunity to reintroduce them to Minneapolis by showing them who we are as a vibrant and transforming community. We have already seen the results of our media relations work in this story from USAE.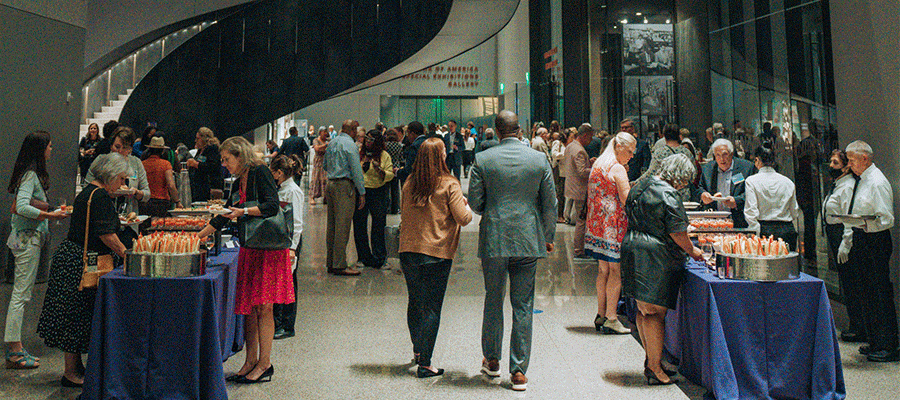 Who we are goes well beyond our physical assets and amenities. We wanted to let our guests know that we are not the same city we were in 2019, and we are just fine with that. We invited them to join us on the journey of rediscovery.

I served as the moderator for our panel discussion that included the following community changemakers:
Mitch Maguire - Managing Director of Paisley Park, which promotes the positive and enduring legacy of Minneapolis-native Prince by creating unique, high-quality content and experiences at the site.
Chris Montana - Founder and owner of Du Nord Social Spirits, the first Black-owned micro distillery in the country.
Former Minneapolis Mayor Sharon Sayles Belton - Vice President of Strategic Partnerships and Alliance for Thomson Reuters.
In the Oprah Winfrey Theater within the NMAAHC, our panelists shed light on the ways in which Minneapolis has emerged from the past two-plus years as a resilient and forward-thinking community ready to welcome the world to our doors.

The follow-up has already begun with those clients in attendance regarding their future meeting and event needs. Clients included:
American Society of Association Executives
American Trucking Association
American Physical Society
American Psychological Association
Association of Metropolitan Planning Organizations
Meeting Management Inc.
National Association for College Admission Counseling
American Association of Collegiate Registrars & Admissions Officers
As a reminder, these signature events are ways we can distinguish ourselves as a community in the reemerging national association market. As associations work to get back to a normal schedule of planning and hosting their events, Minneapolis is taking the opportunity to tell authentic stories of our community that resonate with our clients. If you are interested in checking out the event, here is the recording.
I want to thank our Meet Minneapolis team, partner hotels and our production support for helping to plan and execute this successful sales and marketing event.