Summertime in Minneapolis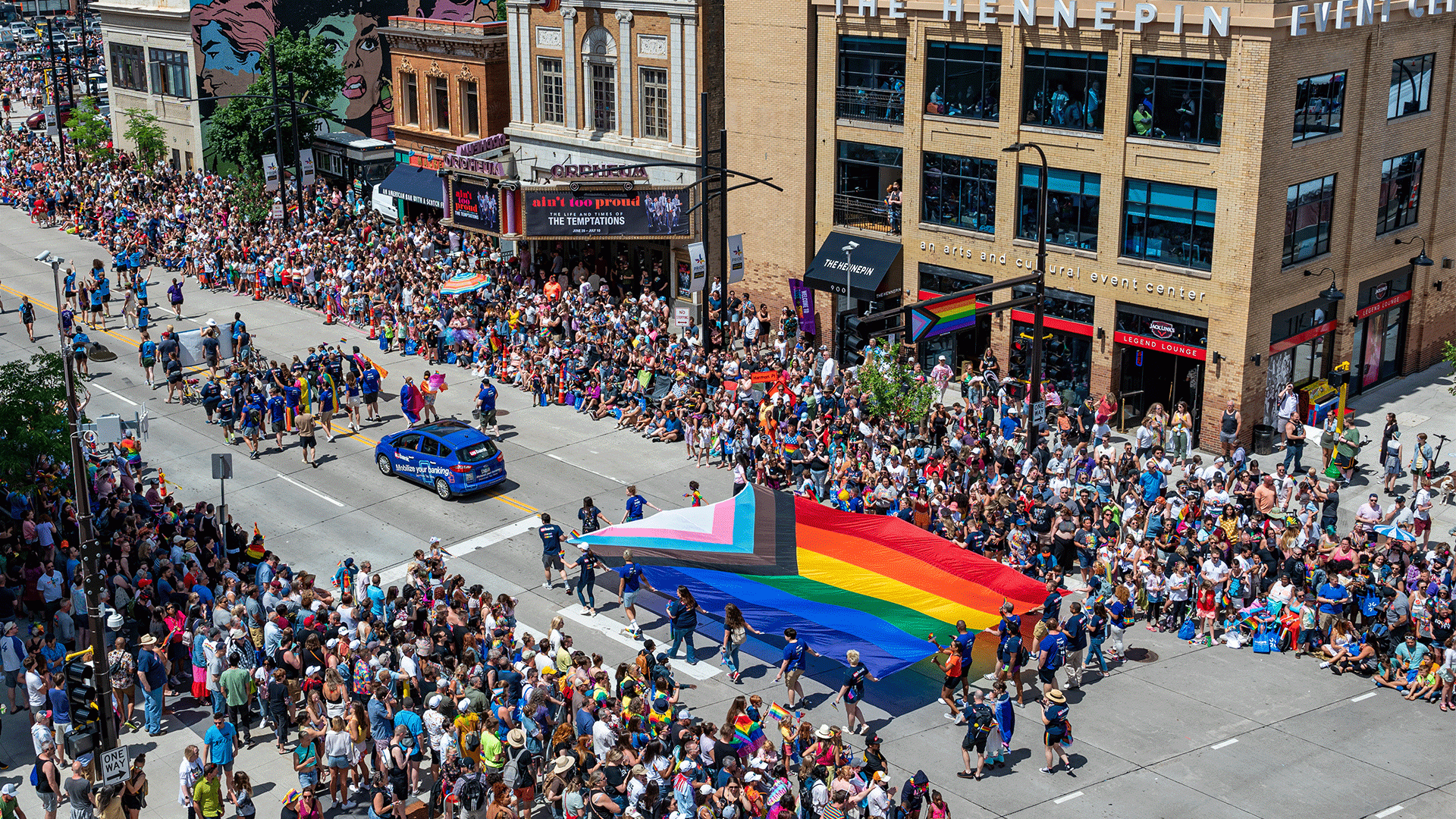 Our partner organization, the minneapolis downtown council, recently shared that more than 1,800 events are slated for downtown Minneapolis this summer. These exciting happenings merge well with how Meet Minneapolis has been describing our upcoming busy summer season.
This summer, the pandemic interruption of events is completely in the rear-view mirror. Back in full force are live music and theater, sporting events and restaurant availability, downtown restaurant patio dwellers, sports fans, foodies, and theatergoers.
Of note are the 'Super Bowl-level crowds' anticipated in Minneapolis over the weekend of June 23-25 for events such as Taylor Swift's "Eras" tour, Twin Cities Pride and a major convention with 5,000 attendees. In July, Target Field will host the two-day TC Summer Fest, and we will see the rebirth of the Taste of Minnesota. Of course, the AL Central-leading Minnesota Twins and the perennial WNBA championship contender Minnesota Lynx will welcome fans downtown all summer. For more information on summer events in Minneapolis, check out our Meet Minneapolis Events Calendar as well as the schedule of events from the minneapolis downtown council.
On the meetings and conventions front, Meet Minneapolis is seeing the fruits of its sales and marketing efforts with an equally busy summer. Some of the upcoming conventions and events include:
Insurance Accounting and Systems Assoc. Annual Conference – 1,800 attendees* (June 4-7)
USA Volleyball Girls' Junior National Championships – 21,000 attendees* (June 14-17)
Kiwanis International Convention – 5,000 attendees* (June 21-24)
Elks National Convention – 8,000 attendees* (July 2-5)
Connect Marketplace – 3,000 attendees* (Aug. 21-24)
These groups help our city center recapture some of the vibrancy that office workers, residents and visitors have missed over the last few years.
And on that note, after several months of intense meetings, the Vibrant Downtown Storefronts Workgroup, convened by Mayor Jacob Frey, will soon roll out its recommendations. These proposals will consider realities such as a permanent reduction in our daily downtown workforce and the continued evolution of brick and mortar retail.
Minneapolis is like most American cities facing such challenges. We have, however, found ourselves more vulnerable to the reduction of downtown office workers because they represented such a large portion of the overall number of people who frequented downtown. The reduction in business travel has also had a greater impact on Minneapolis than other cities that did not rely as much on this type of traveler.
A more fundamental issue is the fact that many people outside of Minneapolis continue to have misperceptions about how well the city is doing and some seem to have given up on us. From a tourism perspective, we believe that the entire state of Minnesota is a symbiotic ecosystem with distinct and valuable parts. Without a healthy Minneapolis – with its jobs, commerce, sports and entertainment infrastructure – our region will suffer.
We continue to work hard to bring meetings, conventions and leisure travelers to Minneapolis and showcase all that our city has to offer. Thank you for your continued efforts and for joining with us in this exciting opportunity to reshape our community and rebuild our tourism economy.
*Attendance figures are provided by partner organizations and are subject to change.