Our Annual Meeting: "Make Waves. Create Change. In Minneapolis."
Meet Minneapolis, through our annual meeting to our stakeholders, provided in-depth insights into the state of the industry and a detailed look at our recovery strategies.
The Minneapolis Convention Center (MCC) was the site of our Annual Meeting on March 14. Nearly 500 industry professionals attended. Through the meeting theme of "Make Waves. Create Change. In Minneapolis.," we noted successes in 2022, presented an insider's look at the future of travel and tourism, provided information on the Connect Marketplace event coming to Minneapolis in August, and unveiled our plans for a major tourism advertising campaign that kicks off on March 27.
A common thread woven throughout our event was authentic destination storytelling. This began with our organization's new Land and Water Acknowledgment (LWA) that was shared at the start of the meeting.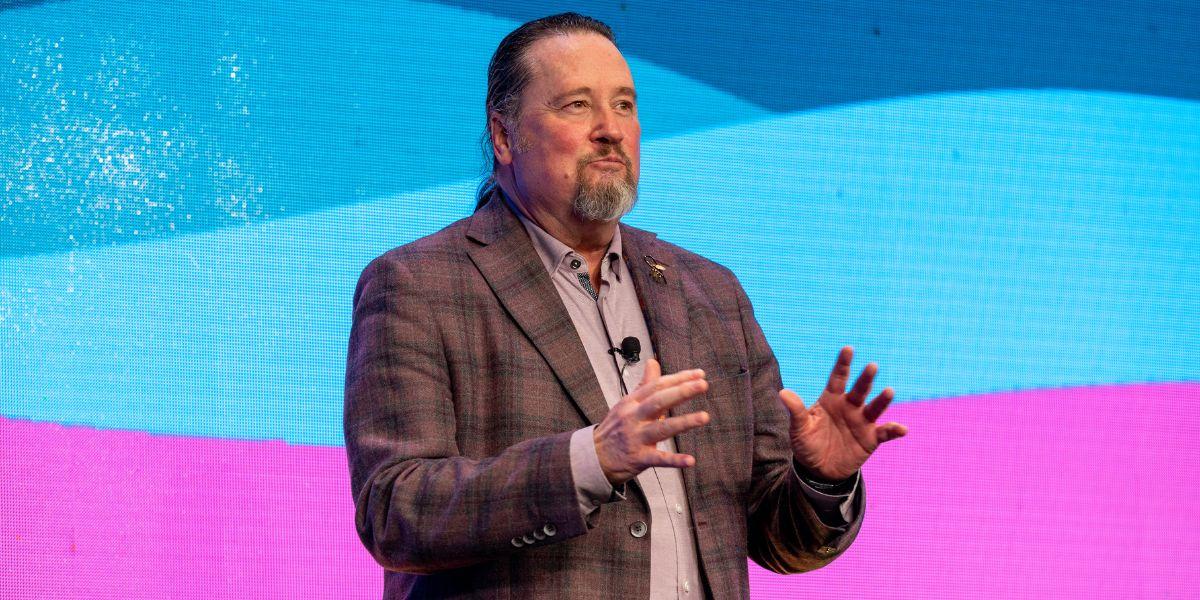 Robert Lilligren followed, providing his perspective as a citizen of the White Earth Ojibwa Nation and a third generation Minneapolis Urban Indian. Additionally, Robert serves as president & CEO of the Native American Community Development Institute (NACDI) and as the vice-chair of the Meet Minneapolis board.
In his remarks regarding the LWA, Robert shared that "we are in an area of robust truth-telling about our history, and how past actions impact our daily lives." But despite this reckoning, he added that a land acknowledgment is not intended make people feel badly. "It's an effort for us all to better understand how we got here, and the sometimes-negative impacts of our prosperity on the land, water, people, and cultures who were here first."
The annual meeting theme itself – "Make Waves. Create Change. In Minneapolis." – allowed our team to build on the authenticity of the land acknowledgment in sharing with our stakeholders and customers who we are as a community and not just what we have as destination assets. We were able to further illuminate our authentic stories through the work our team has done to promote the seven cultural districts the City of Minneapolis designated in 2020. Each of these districts, located throughout the city, reflect the lives and values of the citizens who reside in them.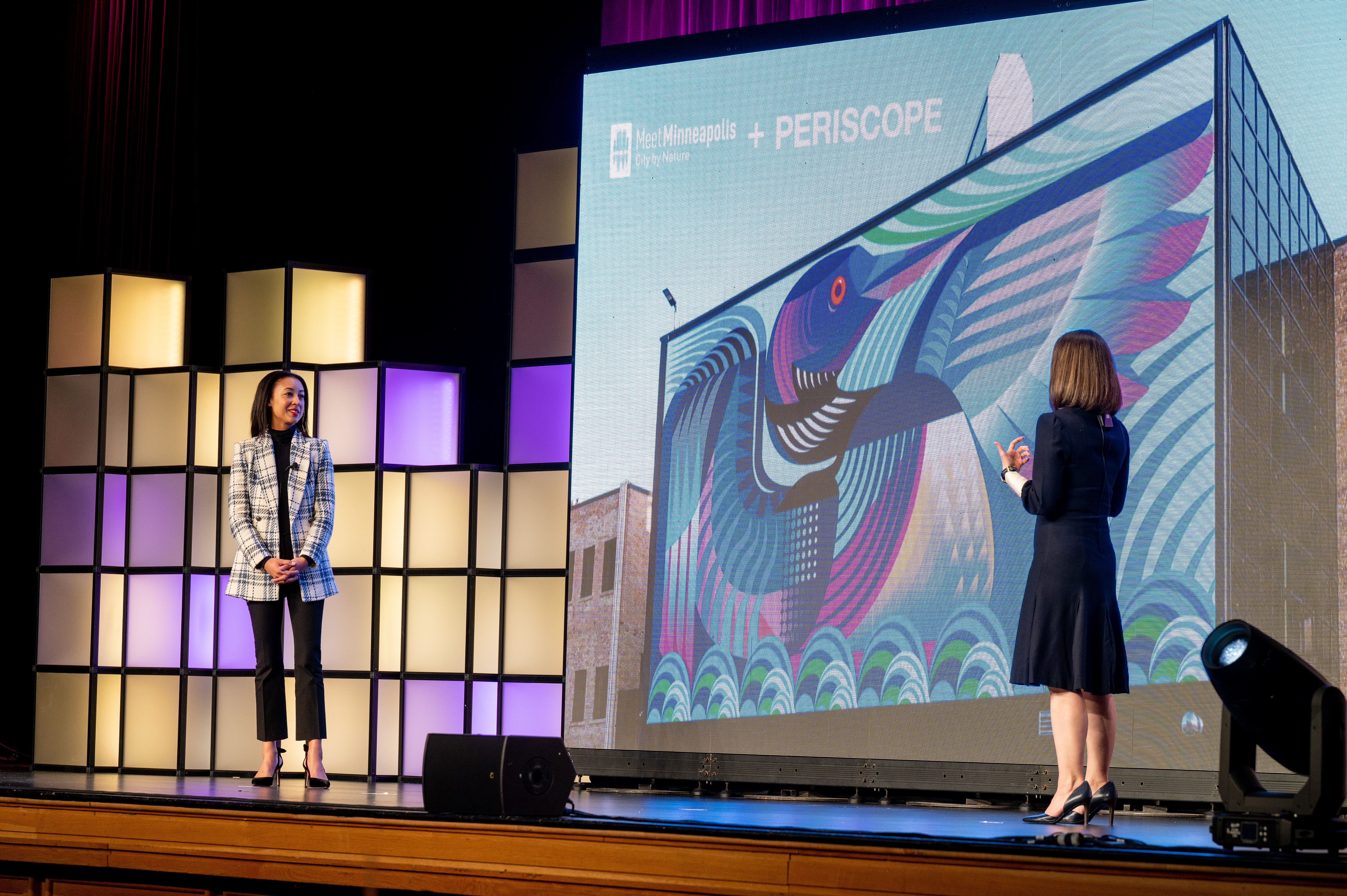 Our Annual Meeting culminated with a preview of our exciting new tourism campaign that is designed to re-engage with loyal travelers who previously frequently visited – specifically those located in a 15- to 300-mile radius. The campaign is designed to invite these visitors to resume their relationship with Minneapolis by enjoying the many culinary, entertainment, sports and leisure activities they have always enjoyed. This is one of the largest marketing initiatives Meet Minneapolis has ever undertaken, and through it we will work to change the narrative on who we really are as a community.
Please look at the extensive news release we issued about our annual meeting for more details.
We appreciate the continued support of our public and private sector partners. We take our responsibility as your trusted industry resource seriously. Thank you.