Keeping it Real
Meet Minneapolis, and some of our partners, recently had substantive, in-person interactions with more than 150 clients at events in Washington, D.C., and at the Minneapolis Convention Center (MCC).
Face-to-face client interactions have been vital in expediting our industry's recovery. While we still suffer from the impact of negative media reports that fuel unfounded negative perceptions, telling our authentic stories to our customers continues to pay dividends.
"Speakers & Sessions" at the Minneapolis Convention Center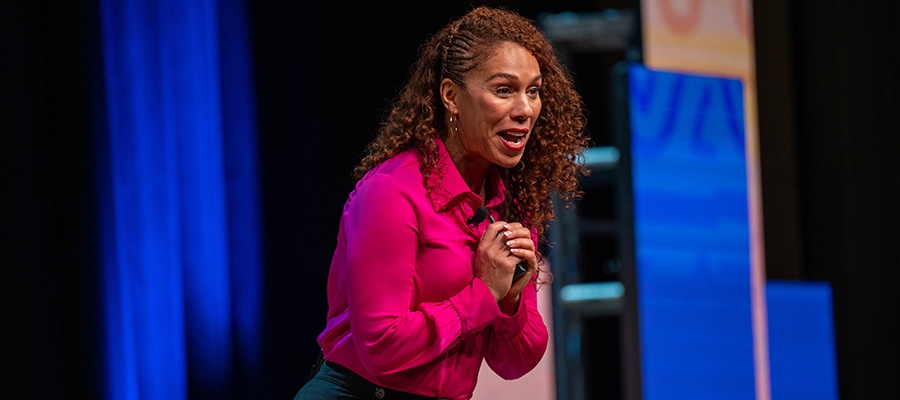 Meet Minneapolis team members completely reimagined our annual client event and provided an all-day educational experience that featured the MCC "in action" as a venue. The practical element of the event was educational sessions that contributed to the meeting and event planners' professional development certifications.

Meet Minneapolis National Account Executive Savannah Fargen was one of the lead team members for this event.

"The objective for this year's local client event was to foster a deeper connection with our meeting planners, which was different from our previous approaches," explained Savannah. "We aimed not only to celebrate their hard work but also to equip them with valuable tools and knowledge that they could apply to enhance their professional lives, thereby becoming integral partners in orchestrating more successful events."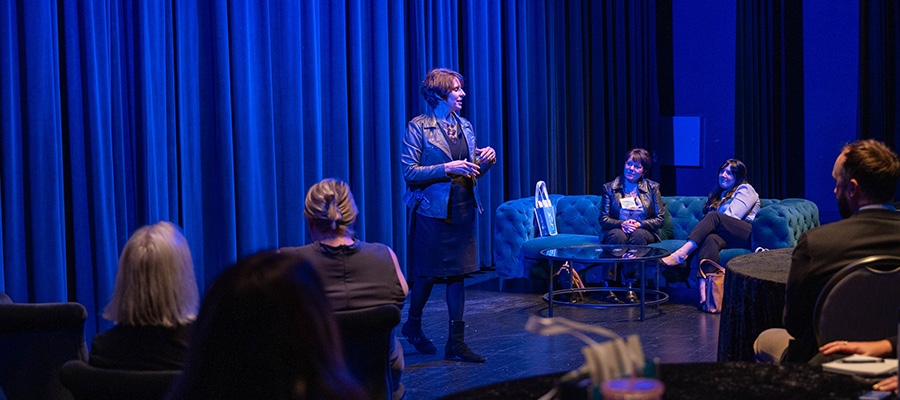 Our Speakers & Sessions event successfully showcased the MCC and a diverse lineup of speakers, including Princess Sarah Culberson, Nan Gesche, George Campbell, Emily Jaenson, Hannah Ubl, Amanda Brinkman, Giselle Ugarte, and emcee Caleb McEwan of Brave New Workshop.
Meet Minneapolis at the National Museum of the American Indian
We recently hosted a Washington, D.C., client event at the National Museum of the American Indian (NMAI), a Smithsonian institution. The event took place on November 1, the first day of Native American Heritage Month.

This was a follow-up to the client event we held in Washington, D.C., last year at the National Museum of African American History and Culture.

"Make Waves. Create Change. In Minneapolis." was the theme we embraced for both events. The intent of both client events was to share compelling stories of individuals who represent the rich, cultural diversity of our community. Through their stories and experiences, our customers get to know who we are as a destination – rather than simply hearing about the assets we have.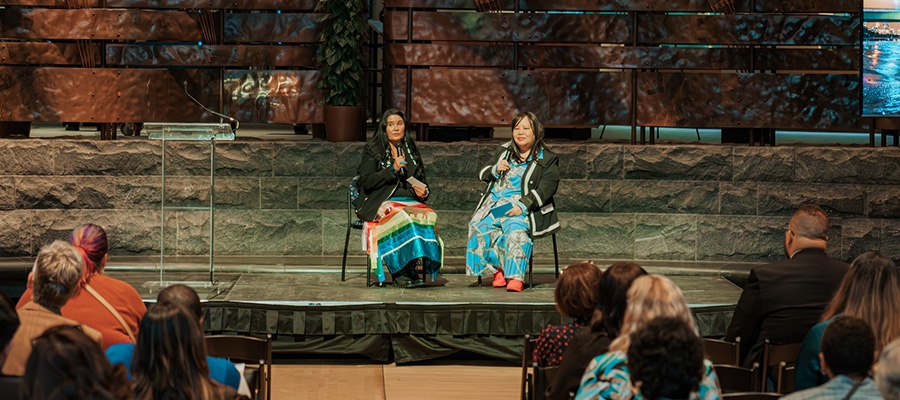 This year's program featured Shelley Buck, President of Friends of the Falls. Shelley has also served for more than a decade as one of the leaders of the Prairie Island Indian Community, which is one of the 11 Indigenous nations in Minnesota.

Ka Vang – our Meet Minneapolis Vice President of Equity, Diversity, Inclusion – shared the stage with Shelley for a conversation around the importance of Shelley's work with Friends of the Falls to ensure St. Anthony Falls (Owámniyomni) becomes an iconic destination highlighting Indigenous history and Minneapolis' natural beauty. Ka and Selley also discussed important Indigenous spiritual sites, cultural practices, food, and medicine still practiced in Minnesota today that would fascinate travelers visiting Minneapolis.

The Hilton Minneapolis, Hyatt Regency and Millennium sent members of their leadership team to join us at our Washington, D.C., client event. These hotels and our own Meet Minneapolis team members also conducted sales calls surrounding the event at NMAI.

I'm pleased that we maintain our commitment to going beyond focusing on rates, dates, and space, and sharing the true essence of our community to our customers. And our team has been very encouraged by the response of customers to our authenticity in delivering our destination marketing messages.