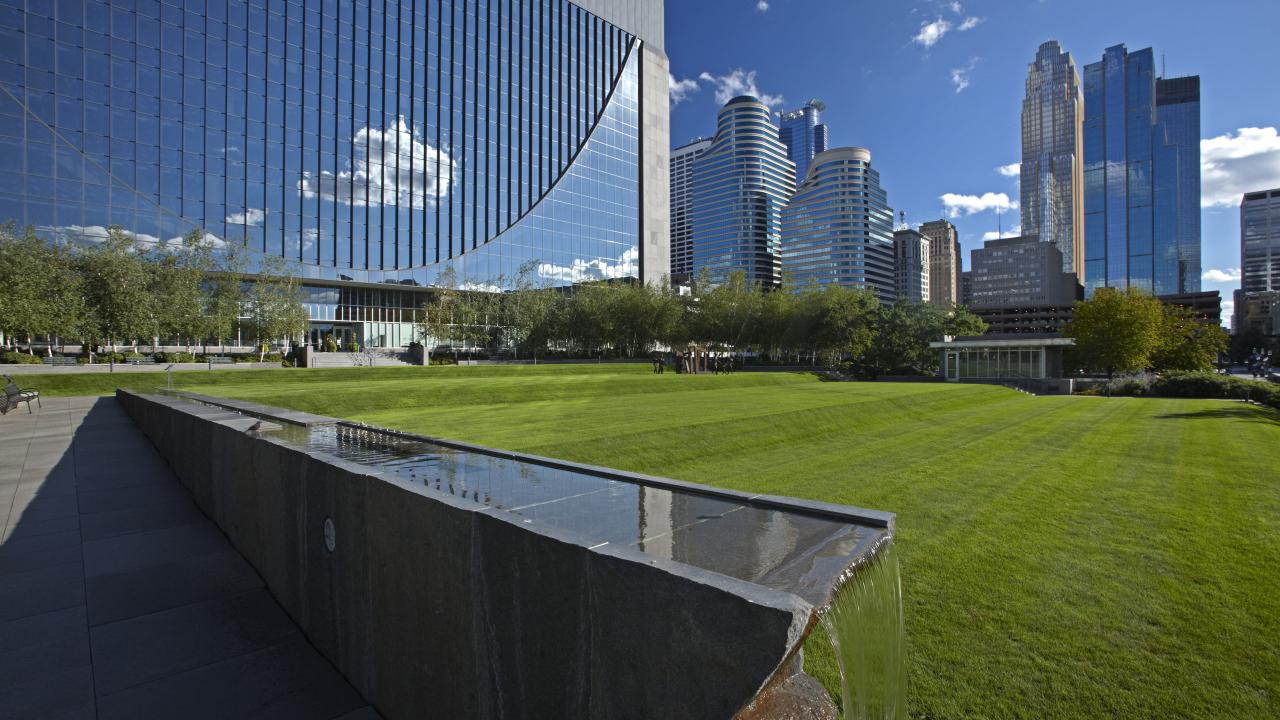 About Meet Minneapolis
The mission of Meet Minneapolis™, Convention + Visitors Association, is to market, sell and maximize the visitor experience of Minneapolis for the economic benefit of our community.
Vision: Minneapolis. The Destination of Choice.
Six major departments carry out the organization's initiatives to ensure a memorable experience in Minneapolis. Learn how each department can help you make the most of your partnership.
Administration
The Administration department oversees executive operations and finances, ensuring the smooth achievement of our organization's goals.
Destination Sales
The Destination Sales team is located at both the Meet Minneapolis offices and at the Minneapolis Convention Center. Our sales associates book meetings and conventions at venues around the metro area. These bookings are designed to fill Minneapolis hotel rooms and bring business to Meet Minneapolis partners, generating significant economic impact and hospitality job growth for the community.
Destination Services
The Destination Services department facilitates booked conventions by assisting meeting planners with logistical needs, building attendance and delivering a quality experience to attendees. This award-winning department has earned industry accolades for more than a decade, resulting in repeat business.
Destination Branding and Strategy
The Destination Branding and Strategy team creates dynamic promotional programs and materials, enabling the other departments to carry out their sales initiatives. The department also creates and maintains various websites directed at targets markets for promotional purposes. Branding and Strategy is also responsible for publicizing Minneapolis, the Minneapolis Convention Center and the Meet Minneapolis organization to the media.
Partnership Marketing
Partnership Marketing teams with hospitality partner businesses to create tailored promotional packages to generate business from their target audiences.
Leisure Travel/International Relations
The International Relations team works with international tour operators and travel agents to promote transnational travel to Minneapolis. In addition, International Relations partners with Minneapolis Sister Cities to build relationships that foster international travel, business investment and vitality in our community and across the globe.
---
Employment with Meet Minneapolis

We are all about promoting the City of Minneapolis and its assets. It's not only our mission — it's our passion. Since our beginning (formerly the Greater Minneapolis Convention & Visitors Association) in 1987, we've had the enviable job of selling and marketing a proven product that we genuinely believe in. Meet Minneapolis is consistently voted the best Convention and Visitors Bureau (CVB) in Minnesota and received the Minnesota Excellence Award from the US Trade & Commerce Institution.
Check out what other travelers say about Minneapolis on tripadvisor