RAAS Local Market reopening with new collection of 17 Minnesota brands at Mall of America®
Retail incubator RAAS, will re-open with their second collection of Minnesota brands at Mall of America on March 9 after a successful first collection that opened in November 2017.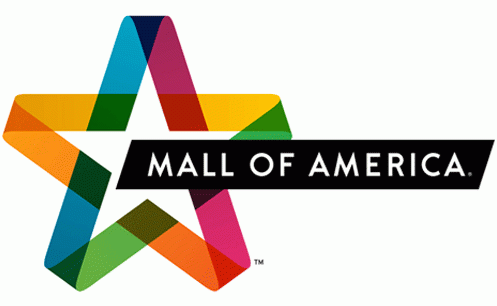 Their second collection will feature 17 brands in the same location (level 2, West) and will be available through May 13, 2018.

The newly curated selection of Minnesota brands and makers in the second collection will offer baked goods, beauty products, home décor, clothing, hand-crafted accessories and more. The complete list of brands includes:
Andrew's Art and Creative Design
Baubles and Bobbies
Dearest Baker
Essence One
Excelsior Candles
Hagen and Oats
Hip Pop
Joel Kaplan Water Colors
Kate Pearce
Mouse-work Glass
Sota Clothing
Spinning Wylde
Still Kickin
Strey Designs
Sweet Roots Bakery
Urban Undercover
Vandalia Street Press

RAAS is all about supporting and celebrating local artisans while reducing barriers to bricks and mortar growth for small businesses. For many brands, this will be their first store.

"RAAS Local Market increased visibility for our growing non-profit and allowed our core audience a new way to experience our merchandise. Not to mention, the model of the market provided an opportunity to work with other local brands, and we feel those relationships will lead to great partnerships in the future," said Lindsay Wenner, COO of Still Kickin.

"We were absolutely thrilled with the first collection of brands that opened at RAAS Local Marketplace at Mall of America," said Mich Berthiaume, brand curator of RAAS. "The opportunity for these businesses to be able to showcase their product to the millions of visitors at Mall of America is an unbelievable opportunity that has proven to be extremely successful for many of the brands who were featured in the first collection."

RAAS will reopen in their same location on level 2, West, and will be open during mall hours starting March 9 through May 13, 2018.

For more information about RAAS, visit raas.co and follow RAAS on Instagram at @raasmsp to stay up to date on the latest events and makers.


PRESS CONTACT

Mall of America: Sarah Grap (952-883-8805 or sarah.grap@moa.net)

ABOUT MALL OF AMERICA

At 5.6 million square feet, Mall of America is the largest shopping and entertainment complex in North America with more than 520 world-class retail stores and restaurants; Nickelodeon Universe, the nation's largest indoor theme park; SEA LIFE Minnesota Aquarium; FlyOver America; Crayola Experience; Hard Rock Café; The Escape Game; CMX Cinemas; and more. The Mall opened in 1992 and is located in Bloomington, Minn., minutes from downtown Minneapolis and St. Paul and adjacent to the MSP International Airport. Follow Mall of America on Facebook, Twitter and Instagram, and visit our blog. Download the Mall of America app from the App Store for iOS or Google Play for Android.