Margaritaville Grand Opening Date Announced at Mall of America®
A tropical escape in Minnesota will now be as close as Mall of America with the grand opening of Jimmy Buffett's Margaritaville restaurant.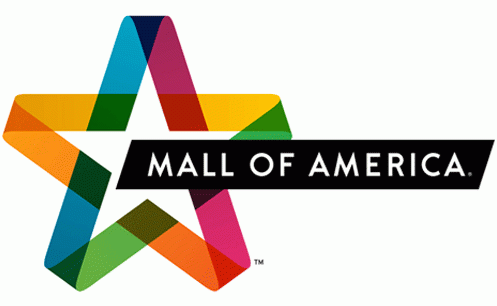 Jimmy Buffet's Margaritaville Restaurant to Open in Mall of America®, First in Minnesota
Grand Opening Ceremony Set for Tuesday, September 20
Orlando, Fla. (Sept. 16, 2016) – A tropical escape in Minnesota will now be as close as Mall of America with the grand opening of Jimmy Buffett's Margaritaville restaurant (rendering below). The 315 seat restaurant and bar will be Margaritaville's first in the state of Minnesota, offering a fun, family-friendly dining experience combined with an array of island-inspired flavors, family entertainment, a Porch of Indecision dining area and retail space. A grand opening ribbon cutting ceremony and margarita toast is scheduled for Tuesday, September 20th from 10 to 10:30 a.m.
"We are ecstatic to bring the Margaritaville lifestyle to the North Star State," said David Crabtree, President/CEO for International Meal Company U.S. "Margaritaville is all about treating yourself to great food and drinks while enjoying great music and escaping reality."
Taking a cue from Jimmy Buffett's storied past, the restaurant's design brings together a combination of tropical elements to create Margaritaville's version of a Key West beach bar in the middle of Mall of America. The nearly 10,000 square feet venue transports guests to paradise with shades of green and blue, reminiscent of a Caribbean island, complemented by wood accents and country music inspired décor (rendering below). Options abound to dine or simply relax with drinks, including a 5 o'Clock Somewhere Bar and the Porch of Indecision dining area that opens to the hustle and bustle inside Mall of America.
The Margaritaville menu invites guests to unwind with house-made margaritas, frozen boat drinks and cold LandShark Lager along with signature food items like the Cheeseburger in Paradise, Hand-Battered Chicken Tenders and Volcano Nachos. Other notable menu items include Buttermilk Fried Chicken and LandShark Lager Fish & Chips – hand-dipped in LandShark batter, fried golden brown and served with jalapeno tartar sauce.
A ribbon cutting ceremony and margarita toast will be held at the restaurant's grand opening on Tuesday, September 20th from 10 to 10:30 a.m. Margaritaville and International Meal Company executives, along with local movers and shakers, will be joined by the community, Parrotheads stilt walkers and more. The festivities will be open to the public. Margaritaville will open immediately after the ceremony to start serving guests the newest Margaritaville specialties.
Margaritaville is open 11 a.m. to 10 p.m. Sunday through Thursday and 11 a.m. to midnight Fridays and Saturdays.
For more information, visit http://www.MargaritavilleMallOfAmerica.com/.
Follow Jimmy Buffett's Margaritaville Mall of America on Facebook at https://www.facebook.com/MargaritavilleMallOfAmerica/.
About IMCMV Holdings:
Margaritaville Mall of America will be operated by IMCMV Holdings, Inc, a U.S. subsidiary of Brazilian listed company IMC Alimentação S.A. (MEAL3 BZ) "International Meal Company" who own and operate Margaritaville and Land Shark Bar & Grill destination restaurants throughout the United States, Brazil and Panama. Recent development projects include Air Margaritaville at Miami International Airport and Margaritaville Restaurants in San Antonio, TX, Destin, FL, Pigeon Forge, TN and Syracuse, NY. International Meal Company owns over 270 casual and quick-service restaurants in Brazil and the Caribbean, emphasizing units in airports, shopping malls and along major highways.
About Margaritaville
Margaritaville is a global brand inspired by the lyrics and lifestyle of singer, songwriter and author, Jimmy Buffett, whose songs evoke a passion for tropical escape and relaxation. Comprised of consumer products, restaurants, retail shops, hotels, resorts and Radio Margaritaville on Sirius/XM, Margaritaville, which features live broadcasts of Jimmy Buffett concerts, delivers a tropical experience where anyone can enjoy the sights, sounds and tastes of their favorite destination regardless of their current latitude.
Since launching its first restaurant location in Key West, Fla. in 1987, Margaritaville has expanded to some of the most popular U.S. destinations including Orlando and Las Vegas. Margaritaville resorts and hotels can be found in Pensacola Beach, Fla., Bossier City, La., Biloxi, Ms., and Pigeon Forge, Tenn., with a AAA Four-Diamond oceanfront resort in Hollywood Beach, Fla. New resort destinations recently announced include Orlando, Fla. and Grand Cayman. The Margaritaville portfolio also includes Margaritaville Vacation Club properties in St. Thomas USVI, and San Juan, PR. The Margaritaville at Sea experience with Norwegian Cruise Line launched in November 2015 on the brand new Escape ship.
Consumers can also escape everyday through a collection of Margaritaville consumer products including apparel for men and women, footwear, frozen concoction makers, home décor and more. Additionally, the brand's food, beverage and spirits lines – including Margaritaville tequilas, rums, LandShark Lager and Island Tea – deliver authentic, tropical escapism to fans around the world. Margaritaville, a state of mind since 1977.