Mall of America's Newest Tenants
Bloomington Convention and Visitors Bureau (BCVB), Vyaire Medical and Mall of America management will join Cray in the Offices at MOA.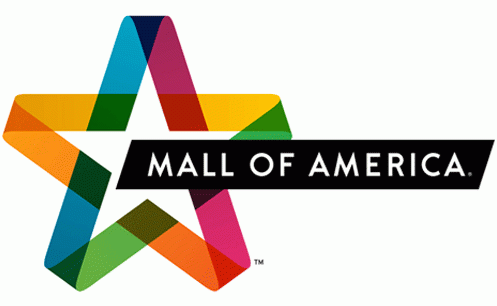 Three new tenants announced for Offices at Mall of America®
BLOOMINGTON, Minn. (July 11, 2017) – Bloomington Convention and Visitors Bureau (BCVB), Vyaire Medical and Mall of America management will join Cray in the Offices at MOA. The BCVB and Mall of America will move this summer, Vyaire will move in later this year.
The Offices at MOA welcomed Cray in 2017, and the company occupies levels 7 through 10 of the tower.
Medical device-maker Vyaire is the healthcare industry's largest pure-play "breathing" company and a recognized global leader in the respiratory care, ventilation and operative care market segments.
"One of our priorities as a new company with more than 5,000 employees around the world is to create an inspiring workplace while increasing value for our customers," said Kevin Klemz, Vyaire's EVP and chief legal officer, who will be the company's top executive at the Offices at MOA location. "We will have a connected space to our global headquarters in the Chicago area, conducive to collaboration and creativity that is close to the airport and both cities, which is very convenient."
Bloomington Convention and Visitors Bureau works to enhance the overall Bloomington experience and contribute to the economic wellbeing of the city through leadership and innovation in the hospitality industry.
"We are very excited to relocate our offices to the new Mall of America office tower beginning August 1, 2017," said Bonnie Carlson, President of the Bloomington Convention and Visitors Bureau. "Mall of America is our premier partner in marketing Bloomington to visitors from around the world and to be in the center of the future development for Bloomington and the South Loop area, was a perfect setting for our organization."
Bloomington Convention and Visitors Bureau will occupy 9,800 square feet on the fourth floor. Vyaire Medical will be located on level five and will occupy 6,300 square feet. Mall of America management will be located on the remaining spaces of levels four and five.
ABOUT MALL OF AMERICA®
Mall of America (MOA) is the largest shopping and entertainment complex in North America. At 5.6 million square feet, MOA boasts more than 520 world-class retail stores and restaurants; Nickelodeon Universe, the nation's largest indoor family theme park featuring 27 rides; SEA LIFE Minnesota Aquarium, home to sharks, sting rays and an amazing underwater tunnel; FlyOver America a 4D immersive flight adventure; Crayola Experience; Rainforest Care; Hard Rock Café; the nation's longest indoor zip line and an 18-hole mini golf course.
The Mall, a top American tourist and vacation destination, opened in August of 1992 and is located in Bloomington, Minn., just minutes from downtown Minneapolis and St. Paul and adjacent to the MSP International Airport. Mall of America hosts more than 400 events annually, including concerts, book signings, celebrity meet-and-greets and community-focused cultural events. The Mall is also home to a 500-room Radisson Blu hotel, a 342-room JW Marriott hotel; office tower; grand entrance and more. Follow Mall of America on Facebook, Twitter and Instagram, and visit our blog. Download the Mall of America app from the App Store for iOS or Google Play for Android.
###