Mall of America rolls out new features to help make holiday shopping easier
Introducing E.L.F., Interactive Kiosks, and more!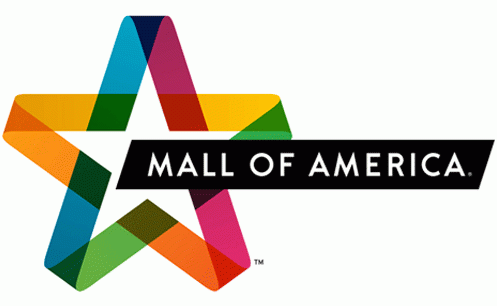 It's all about convenience: Mall of America® introduces new features to help shoppers during the busy holiday season
BLOOMINGTON, Minn. (Dec. 14, 2016) – To help consumers beat the holiday shopping blues this season, Mall of America has brought several new services to the table to not only create better customer experiences, but also to help make shopping trips more efficient for guests when they choose to spend their valuable time with Mall of America.
"When our guests begin planning their trip to Mall of America, we want them to feel empowered with tools and resources to help create an extraordinary experience while visiting us," said Jill Renslow, SVP of Marketing and Business Development at Mall of America. "We are confident that our services will greatly benefit our guests not only throughout the busy holiday shopping season, but for every single trip they make to Mall of America."

Customer service tools now offered at Mall of America include:
E.L.F.
Mall of America has launched a pilot of the Experiential List Formulator (E.L.F.), a holiday-themed chatbot using automated messaging and IBM (NYSE: IBM) Watson to help guests plan more personalized shopping experiences. E.L.F. uses Watson, via Satisfi, an intelligent engagement platform, to help Mall of America better understand and interpret guest inquiries, sentiments and request from interacting with the chatbot throughout the holidays.
The new tool guides guests through a series of questions to understand the type of visit they may want to plan. For example, E.L.F. may ask guests if they're bringing children to Mall of America, how much time they have to spend and what types of activities they prefer. E.L.F. then presents tailored recommendations for that guest suggesting ideas on how to spend their time at Mall of America.
Visit elf.mallofamerica.com to experience this new feature.
Wayfinding Interactive Kiosks
Mall of America has introduced six new interactive wayfinding kiosks. Deployed by Express Image, a St. Paul based print and digital solutions provider, the dynamic interactive kiosks are more than just a directory for the 40 million guests that visit the Mall annually. They are a true interactive engagement hub that connects information and communication into an intuitive, efficient and delightful user experience. When a guest approaches the interactive wayfinding kiosks, they are greeted with a vibrant, eye-catching tool that allows them to receive the customized assistance they need within as little as 10 seconds. The 2D wayfinding provides an eagle view with stacked multi-floor destination, travel times and route directions.
Enhanced Service Portal
The Enhanced Service Portal (ESP) at Mall of America is an interactive and integrated approach to effectively communicate with Mall of America guests. Staffed by a digital concierge team, ESP allows guests to begin interacting with Mall of America before arriving by reaching out via social media, phone or texting to ask for driving directions, questions about certain retailers, or more personalized needs. ESP allows the Mall of America digital concierges to provide answers to guests about their Mall of America trip in real time, ensuring the best and fastest possible responses to consumers.
Uber Partnership
Ridesharing leader Uber and Mall of America have teamed up to ease navigation to and from the shopping center that welcomes more than 40 million visitors annually. The new partnership allows guests to request an Uber driver from their current location and then select one of five specified pick-up or drop-off zones at Mall of America. The sites are dedicated specifically for Uber drives and their passengers and give customers curbside access to their favorite stores, restaurants and attractions without ever having to worry about where they parked.
Valet
Mall of America offers an easy-to-use paperless valet service for guests year-round. The SMS text-based service has offered a seamless solution to the parking process for guests and offers a greater level of customer service as well as reduced waiting times. Four valet locations are available at Mall of America. Guests can leave their vehicle at any of the service points and request to have it delivered to any of the four locations when they are ready to leave.
For more information about the holiday shopping season at Mall of America visit mallofamerica.com/holiday.
ABOUT MALL OF AMERICA®
Mall of America (MOA) is the largest shopping and entertainment complex in North America. At 5.6 million square feet, MOA boasts more than 520 world-class retail stores and restaurants; Nickelodeon Universe, the nation's largest indoor family theme park featuring 27 rides; SEA LIFE Minnesota Aquarium, home to sharks, sting rays and an amazing underwater tunnel; FlyOver America a 4D immersive flight adventure; Crayola Experience; Rainforest Café; Hard Rock Café; the nation's longest indoor zip line and an 18-hole mini golf course.
The Mall, a top American tourist and vacation destination, opened in August of 1992 and is located in Bloomington, Minn., just minutes from downtown Minneapolis and St. Paul and adjacent to the MSP International Airport. Mall of America hosts more than 400 events annually, including concerts, book signings, celebrity meet-and-greets and community-focused cultural events. The Mall is also home to a 500-room Radisson Blu hotel, a 342-room JW Marriott hotel; office tower; grand entrance and more. Follow Mall of America on Facebook, Twitter and Instagram, and visit our blog. Download the Mall of America app from the App Store for iOS or Google Play for Android.