Local children lend a hand in releasing 75,000 lady bugs at Nickelodeon Universe® in honor of Earth Day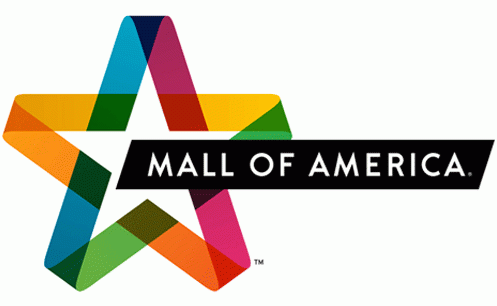 WHAT:
Local children will help Mall of America® release 75,000 ladybugs on Friday, April 20 throughout the plant beds in Nickelodeon Universe. The private event will help celebrate Earth Day which is Sunday, April 22.
The lady bugs are released in Nickelodeon Universe to act as a natural form of pesticide on the live plants throughout the park. They eat common pests found on plants such as aphids.
Mall of America is committed to green design and "lives green" 365 days a year to reduce waste and improve efficiencies in its operations. The Mall has been environmentally friendly since opening in 1992 incorporating elements such as:
Recycling more than 60 percent of waste
Recycling more than 2,400 tons of food waste to a local hog farm
Converts the fat from restaurant fryers into more than 4,000 pounds of biodiesel per month
Does not use a central heating system; instead, the comfortable 70 degrees is maintained year-round with passive solar energy from 1.2 miles of skylights and heat generated from store fixtures and lighting and the body heat from more than 40 million visitors
Sustaining more than 30,000 live plants and 400 live trees that act as natural air purifiers within the building
Offers electric vehicle charging stations to service owners of electric cars, bikes and scooters
Installed more than 5,400 LED bulbs in parking ramps, spanning more than 2.2 million square feet and reducing energy costs by two thirds
Media interested in covering the event should contact Brett Burger with Mall of America at
brett.burger@moa.net
or calling 612-787-6293.
VISUALS:
Kids releasing thousands of ladybugs by scooping them from buckets into plant beds throughout Nickelodeon Universe
WHEN:
Friday, April 20, 2018
7 – 9 a.m.
WHERE:
Mall of America – Planter beds near Backyardigans Swing-Along ride (South side of Nickelodeon Universe)

ABOUT MALL OF AMERICA®
At 5.6 million square feet, Mall of America is the largest shopping and entertainment complex in North America with more than 520 world-class retail stores and restaurants; Nickelodeon Universe, the nation's largest indoor theme park; SEA LIFE Minnesota Aquarium; FlyOver America; Crayola Experience; Hard Rock Café; The Escape Game; CMX Cinemas; and more. The Mall opened in 1992 and is located in Bloomington, Minn., minutes from downtown Minneapolis and St. Paul and adjacent to the MSP International Airport. Follow Mall of America on Facebook, Twitter and Instagram, and visit our blog. Download the Mall of America app from the App Store for iOS or Google Play for Android.