Black Friday at Mall of America kicks off at 5 a.m. with gift card giveaways
Plus 10,000 more prize giveaways throughout the weekend.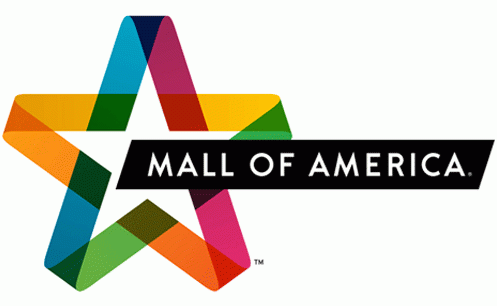 Mall of America® brings back the excitement – and tradition – of Black Friday
Black Friday kicks off at 5 a.m. with gift card giveaways to the first 200 people in line and 10,000 prize giveaways throughout the entire weekend
BLOOMINGTON, MN (Nov. 23, 2016) — Mall of America® is bringing back the excitement of Black Friday, opening the doors at 5 a.m. on November 25 greeting guests with giveaways, entertainment and, with more than 520 stores, great shopping deals to kick off the holiday season.
On Black Friday at the North entrance, Santa will welcome the first 200 customers in line with a Mall of America gift card valued between $10 - $500, free Cinnabon and coffee. Once inside, guests will be in awe of the Enchanted Snowflake Light Show experience and 11-foot Nutcrackers – both new additions to the elaborate holiday décor display at Mall of America.
"The holidays are a special time at Mall of America as families journey through our doors, creating memories," said Jill Renslow, SVP of Marketing and Business Development at Mall of America. "We look forward to bringing the tradition and excitement of Black Friday to life with amazing holiday giveaways, unparalleled entertainment options and larger-than-life décor elements that truly bring out the magic of the season."
The Black Friday fun will extend throughout the weekend with the Mall of America Scratch + Win event where 10,000 free gifts totaling more than $200,000 will be given away Friday, Nov. 25 – Sunday, Nov. 27. Every day, a limited quantity of mystery scratch-off tickets will be distributed at the North entrance to Mall of America. Guests who receive a scratch-off ticket have the opportunity to win amazing prizes that include electronics, high-end retail products, concert tickets, gift cards, Nickelodeon Universe tickets, professional sports tickets, hotel getaways and more!
In an effort to create a seamless customer experience, guests can visit the Mall of America Social Lounge, located in the Atrium at the North entrance, where guest service representatives will help with directions, gift ideas, restaurant reservations or anything else to help make their experience effortless.
With a number of new store openings – most recently Zara, Tom's, Anthropologie, DEBUT, Tory Sport and Altar'd State – Mall of America is prepared to welcome eager shoppers this holiday season to experience the unique environment customers from near and far return to rediscover time and again.
In October, Mall of America announced it would remain closed on Thanksgiving Day to give the holiday back to more than 15,000 employees to spend with family and friends. On Thanksgiving morning, the annual Walk to End Hunger – a longstanding event aimed to raise awareness and funds to combat hunger issues – will take place. The event will end at approximately noon on Thanksgiving Day and at that time, all exterior doors to Mall of America will be locked and remain locked until 5 a.m. on Friday, Nov. 25. The only tenants open on Thanksgiving Day are Macy's, Sears and the Crayola Experience.
For more information about Black Friday at Mall of America along with up-to-date information throughout the holiday season, and for official rules for the Mall of America Scratch + Win event visit www.mallofamerica.com/holiday.
ABOUT MALL OF AMERICA
Mall of America (MOA) is the largest shopping and entertainment complex in North America. At 5.6-million-square-feet, MOA boasts more than 520 world-class retail stores and restaurants; Nickelodeon Universe, the nation's largest indoor family theme park featuring 27 rides; SEA LIFE Minnesota Aquarium, home to sharks, sting rays and an amazing underwater tunnel; FlyOver America a 4D immersive flight adventure; Crayola Experience; Rainforest Cafe; Hard Rock Café; the nation's longest indoor zip line and an 18-hole mini golf course.
The Mall, a top American tourist and vacation destination, opened in August of 1992 and is located in Bloomington, Minn., just minutes from downtown Minneapolis and St. Paul and adjacent to the MSP International Airport. Mall of America hosts more than 400 events annually, including concerts, book signings, celebrity meet-and-greets and community-focused cultural events. The Mall is also home to a 500-room Radisson Blu hotel, a 342-room JW Marriott hotel; office tower; grand entrance and more. Follow Mall of America on Facebook, Twitter and Instagram, and visit our blog. Download the Mall of America app from the App Store for iOS or Google Play for Android.