Bark N' Brunch Fundraiser Hosted by Radisson RED on June 3rd
Radisson RED is partnering with Sidewalk Dog and Tito's Handmade Vodka to welcome and encourage dog owners to bring their furry friends to the hotel's OUIBar + KTCHN for a special brunch.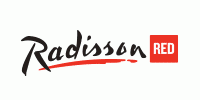 Radisson RED Partners with Sidewalk Dog & Tito's
Handmade Vodka to Host Bark N' Brunch Fundraiser
What: Radisson RED Minneapolis is hosting a special brunch with Sidewalk Dog to make a difference in the lives of local dogs and cats. The event welcomes dog owners to bring their furry friends to the hotel's OUIBar + KTCHN. Owners can enjoy cocktails featuring Tito's Handmade Vodka and the fresh, locally sourced brunch menu, while their counterpart indulges in house made treats. There will also be games, prizes, onsite vendors and a professional photographer.
The hotel is partnering with Sidewalk Dog and Tito's Handmade Vodka to put on this special event. Sidewalk Dog is committed to enriching Minnesota's dog-friendly community while advocating for local homeless dogs and the organizations committed to their welfare. A portion of the proceeds from Bark N' Brunch will benefit MN SNAP (Minnesota Spay Neuter Assistance Program), which provides high-quality, low-cost spay and neuter services to income-qualified people, rescues, shelters and feral cats in Minnesota.
Where: Radisson RED Minneapolis
609 3rd Street South
Minneapolis, MN 55415
When: Saturday, June 3rd
11 a.m. – 3 p.m.
Interview / Photo Opportunities: Media is invited to attend the Radisson RED Bark N' Brunch. The founder of Sidewalk Dog and representatives from Tito's will be available for interviews throughout the event. Please contact Laura Langemo at 612-578-4819 or via email at llangemo@carlsonrezidor.com to make interview and photo arrangements.
Why: Radisson RED Minneapolis is a pet friendly hotel committed to the welfare of animals. The hotel staff works diligently to provide the best stay experience for owners and their companions through friendly service and a variety of amenities. Four-legged guests also receive a RED bandana, a Fatboy Doggie Lounge Bed and a food and water dish to use in their room upon arrival.
About Radisson RED
Radisson RED is a new hotel philosophy where lifestyle is the inspiration. Its design is bold, alive and inspirational. It connects with an ageless mindset and sets expectations of an open, articulate and impeccably delivered lifestyle select experience. RED's flexible service concept include staff that caters to the DIY attitude of guests, and believe that hotels can enhance their world via art, music and fashion. Radisson RED is open in Minneapolis and Brussels and plans to grow in urban markets and major cities around the world.
Radisson RED is a part of Carlson Rezidor Hotel Group which also includes Quorvus Collection, Radisson Blu®, Radisson®, Park Plaza®, Park Inn® by Radisson and Country Inns & Suites By CarlsonSM. For more information, visit raddisonred.com. Connect with RED on social media: @RadissonRED on Twitter and Instagram, facebook.com/RadissonRED and snapchat, radisson_red.