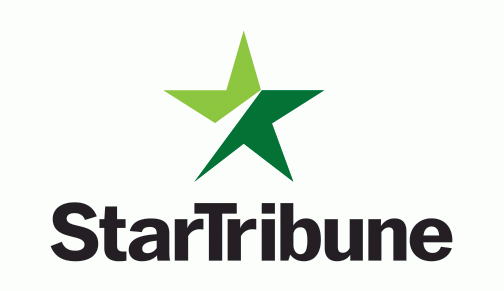 Star Tribune: After hosting the Final Four, what's next for Minneapolis?
Itasca study provides a strategic framework for landing more major Twin Cities events.
By Editorial Board
http://www.startribune.com/after-hosting-the-final-four-what-s-next-for-minnesota/508189852/
ELIZABETH FLORES • STAR TRIBUNE

The Final Four teams in the NCAA men's basketball tournament, and the seedings they had in their respective regions, were posted Monday on a bracket sculpture near the IDS Center in Minneapolis. Semifinal games — Virginia vs. Auburn and Michigan State vs. Texas Tech — will be played Saturday at U.S. Bank Stadium, with the winners advancing to Monday's championship contest.
Congratulations are in order not only for Michigan State, Virginia, Auburn and Texas Tech — the four Final Four teams competing in Minneapolis this weekend — but also for the team that competed to bring the event to Minnesota.
Yet even before the first game tips off Saturday at U.S. Bank Stadium, it's worth looking ahead to ensure that Minneapolis-St. Paul will be in the best possible position to compete with other cities for major events in the future.
The long-term impact of hosting the Final Four, Super Bowl LII and other major events is priceless. But if a value must be attached, the sum is significant.
The Final Four will generate an estimated net economic impact of $142 million, according to an analysis from Rockport Analytics that was prepared for the 2019 Final Four host committee. Rockport calculated the net economic impact of Super Bowl LII at $370 million.
Other metrics are equally impressive, like a doubling of the percentage of sports-related hotel nights in Minneapolis in 2017 and 2018 when compared with 2015, according to Meet Minneapolis, the convention and visitors association that's been an essential contributor to the region's recent success.
Another entity deeply committed to civic success is the Itasca Project, which did a deep dive into the potential of hosting even more events. Itasca recommends focusing on continuing to land "large rotating events," as well as developing what it calls "sweet-spot events," or "homegrown events that are well attended with significant economic impact and are nationally visible" (think South by Southwest in Austin, Texas).
The group touts what's apparent to Final Four visitors: the region's venues, infrastructure, arts and music communities, as well as its corporate sector. But it suggests adding a "Regional Events Catalyst" — an organization with the mission of attracting more high-impact events that deliver "economic, reputational and civic impact."
Creating a REC, according to the Itasca Project report, could strategically coordinate efforts to attract and develop events while strengthening partnerships between the public and private sectors.
A REC wouldn't replace the leadership of elected officials and the multiple regional convention and visitors bureaus (CVBs) that are key to attracting and executing events. The CVBs "do a terrific job against their mission," Jim Dwyer, the president and CEO of 8th Avenue Food and Provisions, told an editorial writer. Dwyer, who led Itasca's Events and Sports Task Team, added that "we think there is an opportunity to provide more connective tissue between them."
The idea "is complementary and not contradictory," said Kate Mortenson, president and CEO of the 2019 Final Four Minneapolis Local Organizing Committee. "Our region has been extremely fortunate that there are so many civic-minded, large companies that are willing to assist. But if you want to be known in this space and doing this work, you can't do it on a wing and a prayer — you really need a strategy and committed, ongoing support."
State leaders should indeed think strategically, starting with considering the recommendations from Itasca. It may take some public and private funding — in the truest sense, an investment — and it would be wise to not lose the relational and intellectual infrastructure developed in recent years.
This year's Final Four follows the 2014 MLB All-Star Game and 2016 Ryder Cup, and the 2019 KMPG Women's PGA Championship, 2019 3M Open PGA Tour event and 2022 NCAA Women's Final Four already are on tap.
Minnesota needs a strategy like the one offered by Itasca to keep the momentum going. But first, of course, all involved should take the next few days and cheer the Final Four teams — as well as the teams that brought them here.