Flavorful Minneapolis N.A. Beers to Try
Just like any other beer style, non-alcoholic beer has its own unique traits. There is a different complexity, as well as new sensations in how it hits the taste buds. N.A. beer is not replacement beer! It's a unique method to create new flavors for everyone to enjoy. Here are our picks for Minneapolis-made N.A. beers to try.
Historically, non-alcoholic was non-applicable to craft beer drinkers. That's not the case today. Every brewery has their own technique for N.A. brews, but a common partner is St. Paul-based ABV Technology. They partner with breweries to evaporate and remove alcohol after fermentation. Non-alcoholic beer is not an exact replica of its alcoholic counterpart and can sometimes lack the sweetness and calories of other beer styles, but the beer world is progressing. Between new technology, health-conscious consumers, and a desire to pace drinking, many breweries throughout Minneapolis offer at least one flavorful N.A. option on their menu.
This kettle sour hits the glass with a light copper color and aromas of guava, strawberry candy, and hints of passion fruit and lemon. The beer is tart and bright, but not puckeringly sour. There is strong guava, of course, plus notes of passion fruit, papaya, and light mango. An underlying layer of bread-like malt flavor counters the sour acidity, merging for a soft strawberry and guava finish. It begins tart and ends on a pleasing, light sweetness. It's a complex kettle sour that hits on all levels.

Taking the alcohol out of the brewery's flagship blonde ale is a risky proposition, as customers always have a side-by-side option to compare. This one is a winner, albeit a little different than the original. N.A. Lonely Blonde pours golden and fizzy, bringing notes of biscuit, light honey, and a slight herbal hint on the nose. The beer itself has a lighter, more effervescent quality than the original, drinking as bready with a slight sweetness. Think of a biscuit with honey and a little orange marmalade. It finishes with a strong note of toast that's dry on first impression, but tempers down, ultimately replaced by that light honey sweetness. This is a beer for a ballgame, fishing, and yard work that's accessible but nuanced. The flavors feel a little exaggerated when compared to the original, but not in a bad way.
Another "de-alcoholized" recipe, Pryes' blonde ale pours straw yellow with a foamy head and smells of biscuit, bread, grass, earth, and black pepper. The beer itself is a clean, easy-drinker with dry cracker flavors, sweet malt tones, and slight melon and grapefruit pith flavors. It's different than the original blonde ale in that it's less soft on the tongue, with more carbonation and a little more bitterness, while maintaining the core traits that make Blonde a refreshing, light, and quenching beer.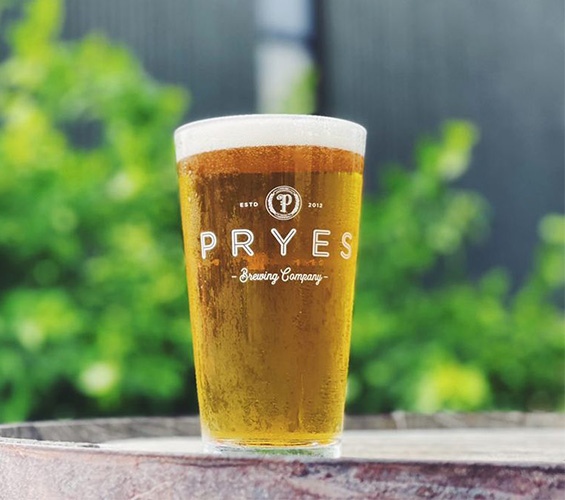 The first lager on this list, it's an India-style pale lager with mango. The beer pours a hazy golden hue with a big head. The bouquet offers bitter hops, bread, marmalade, and orange peel. It's ultimately a dry lager with bittering hop character, complemented by a fruity sweetness and finishing with a resinous pine note. Rather than using mango to define the experience, Arbeiter uses it to reconstitute depth and sweetness. The result is a non-alcoholic beer with full body and less of that dry toast element. The mango does start to pop more as it warms, too.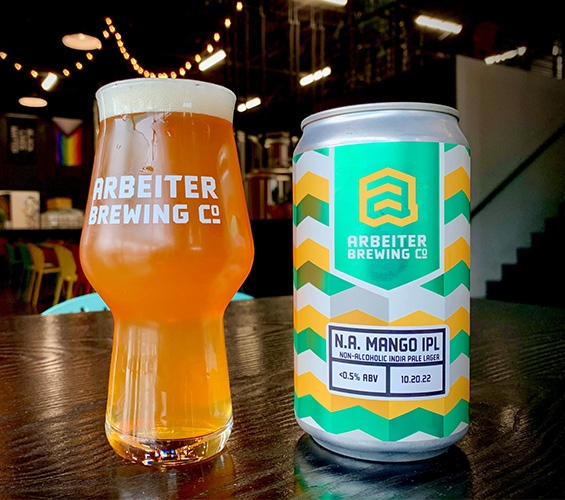 Hairless Dog is a line of non-alcoholic beers, brewed but never fermented. Which also means that while others on this list are <0.5% ABV (the legal definition of zero), all Hairless Dog beers are 0.0% ABV. Dark ale is one of their three core beers, seemingly aiming for the stout crowd. While the first impression comes from its rye bread-like aroma, Dark Ale hits big and rich. Think of a German cake (minus the coconut), with cocoa sweetness, dark chocolate bitterness, and a creamy finish. The bitterness hits first, but is quickly replaced by a rich and smooth chocolate finish. This probably pairs best as a dessert beer after a heavy meal, where the big flavors from your meal will counter that first bitter impression and then end with a soothing, dreamy smoothness.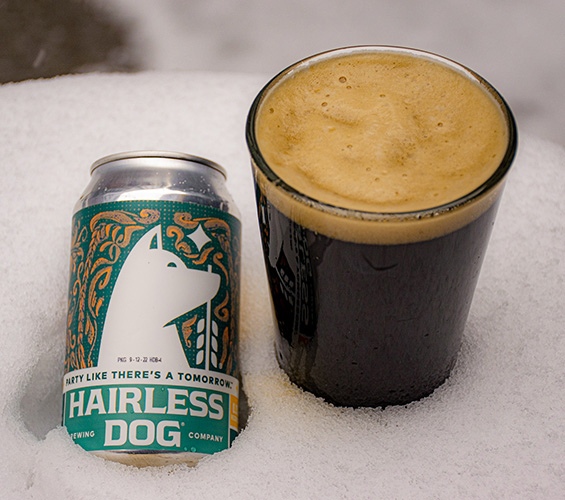 As this list shows, breweries are making N.A. beer in all styles. Taking a beloved German style, the Märzen lager, this currently available beer is amber-brown in color with aromas of biscuit, caramel, and very subtle spice. Removing the alcohol changes the complexion of the beer, giving the N.A. Oktoberfest more dryness that is expected of the style. The beer presents a fairly equal blend of dry toast meets sweet caramel, with the sweetness presenting itself more at the finish instead of the start.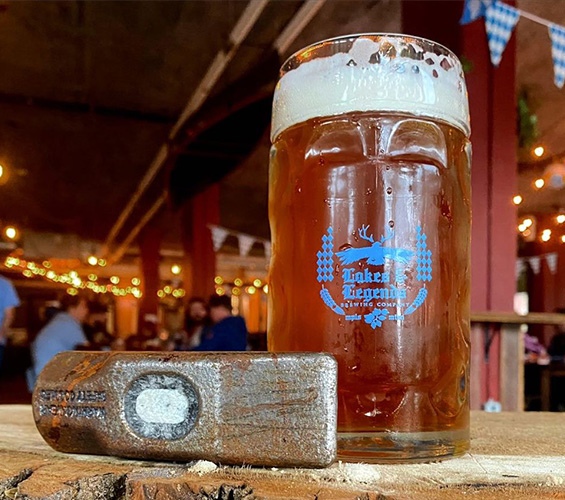 Additional non-alcoholic beers can be found at breweries throughout town, including regular offerings at LynLake Brewery and Eastlake Craft Brewery, as a growing field of "hop water" sparkling beverages.
About the Author
Loren Green is a Minneapolis-based freelance writer. His work has appeared in All About Beer, The New Brewer, Star Tribune, Paste, City Pages, Scene Point Blank, and more. Besides beer, he also writes about music, culture, and related topics. Follow him on Twitter at @lorenmgreen or www.lorengreenwrites.com.