Your Guide to Ramadan in Minneapolis
Ramadan is the Islamic practice of fasting from dawn to sunset. A time for prayer and reflection, Minneapolis has various resources available to those observing this holy month.
Minneapolis is home to a vibrant Somali community, one of the largest in the country, many of whom practice Islam. In addition to the Somali population, many others of different cultures and backgrounds practice the faith as well. On the evening of March 22nd, the greater Muslim community begins observing Ramadan, a month long holy event. Resources in Minneapolis include mosques holding prayer, where to find halal restaurants, and donations and fundraisers for the local Muslim community.
Islamic Centers and Mosques Holding Prayer
Islamic Community of Bosniaks
668 Broadway Street NE, Minneapolis, MN, 55413
Masjid Alhuda - Islamic Cultural Community Center
2534 Central Avenue NE, Minneapolis, MN, 55418

Umatul Islamic Center
3015 Second Avenue South, Minneapolis, MN 55408
Islamic Community Center of Minnesota
1429 2nd Street NE, Minneapolis, MN, 55413
Masjid Dar Al-Hijra
504 Cedar Avenue South Minneapolis, MN 55454
Abubakar As-Sadique
2824 13th Ave S, Minneapolis, MN 55407
Masjid Dar Omar Al-Farooq
983 17th Ave SE, Minneapolis, MN 55414

Masjid An-Nur
1729 N Lyndale Ave, Minneapolis, MN 55411
Masjid At-taqwa
1608 Como Avenue, St. Paul, MN 55108
Masjid Ar-Rahman
8910 Old Cedar Avenue, Bloomington, MN 55425

For Minneapolis prayer times, click here.

Places for Iftar: Dine-In, Takeout and Delivery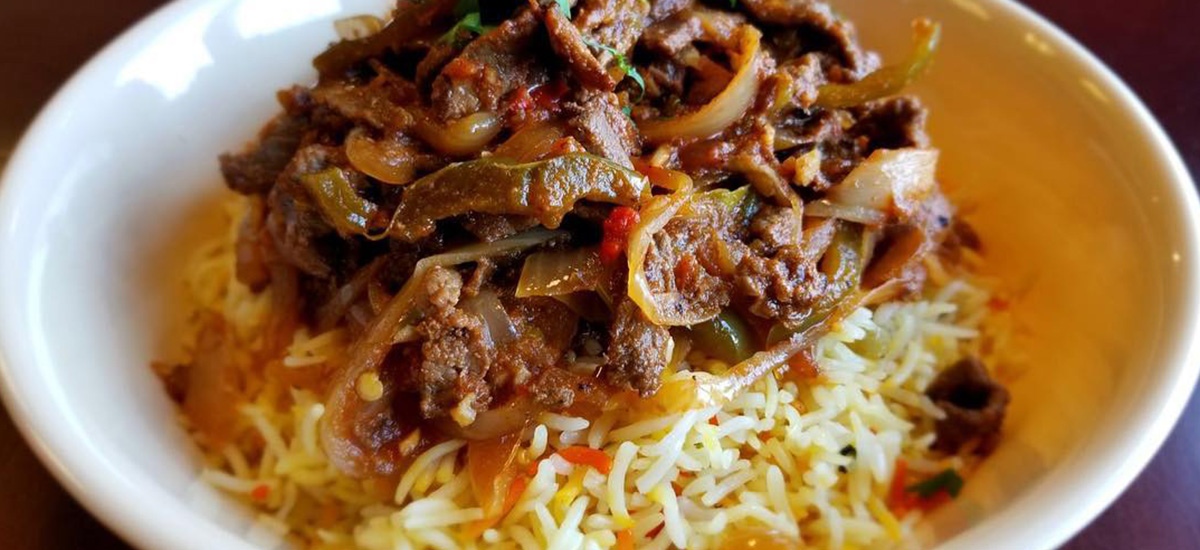 Here's a list of where to find Ramadan specials, and halal or traditional meals to help the community celebrate this holy month.

Holyland
Open daily for groceries online or in-person. Dine-in for iftar or grab takeout and delivery through UberEats and Bite Squad.
Marhaba Grill
Family-owned businesses with a buffet option serving Mediterranean dishes like falafel and kofta kabobs.
Filfilah
Vibrant kitchen offering typical Middle Eastern fare such as chicken kebabs & lamb shawarma.
Hamdi Restaurant
Halal restaurant featuring traditional Somalian & East African cooking.

Caspian Bistro and Gourmet Marketplace
Delicious Iranian and Persian food, open for dine-in, takeout and delivery. Visit the gourmet marketplace to bring the flavors of Caspian Bistro to life in your own home! Discover a selection of original specialty foods and spices, directly imported from all around the world: Central Asia, Europe, Middle East, Americas.
Zakia Deli
Specializes in delicious & authentic Lebanese and Greek dishes, from Beef-Lamb Gyros to Falafel & Baklava, served in a casual & friendly setting.

Darbar India Grill
Contemporary Indian restaurant offering a vast array of classic dishes including vegetarian entrees.

India Cafe
Indian & Pakistani halal dishes including dosas & tandoori specialties.
Golden Fingers
Pick-up a special Iftar Boxes for you or the family that includes dates, salad, a protein, rice, pasta or bread and a dessert.
Urban Skillet
A wide selection of burgers made with 100% Halal grass-fed beef. Open late!
Afro Deli
Afro Deli is a fusion restaurant that weaves together business, community, and culture. They offer freshly made African, Mediterranean, and American themed food. Everything is prepared Halal.

Ramadan Events, Donations & Fundraisers
Celebrate Ramadan with community events that welcome everyone to gather, break fast, learn about the holiday and help some causes that aim to help the Muslim community in Minneapolis.