Another Step Forward – Specialized World Expo
Our region's quest to host a 93-day Specialized World Expo, in the summer of 2027, took a big step forward as we recently hosted Bureau of International Expositions (BIE) Enquiry Mission. The Expo bid is focused on health and wellness under the banner "Healthy People, Health Planet."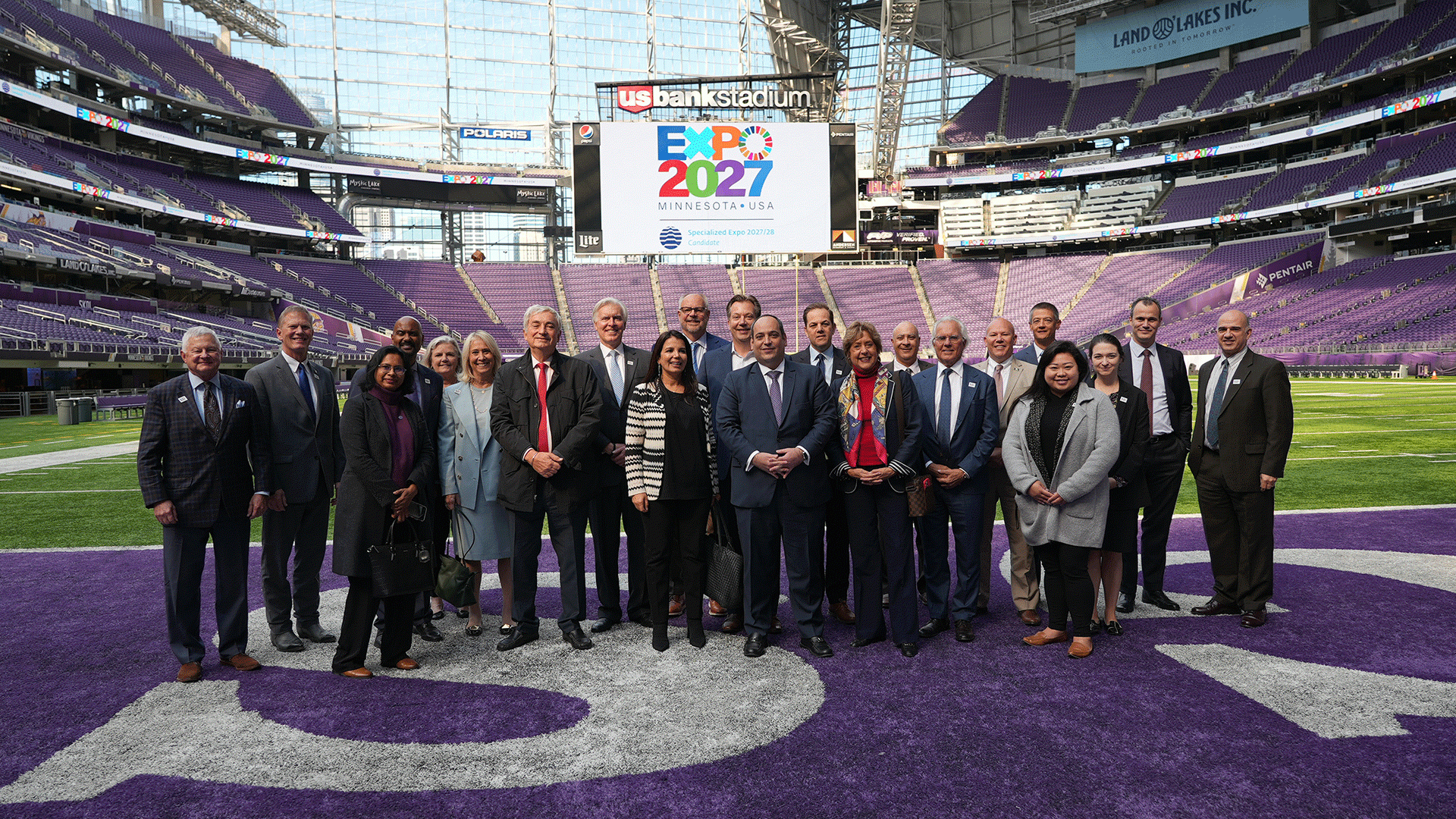 Paris-based BIE is the organizer of several types of Expos and currently has 170 member nations. BIE member nations will make the final decision on the 2027 site in June of 2023.
Bloomington and our region represent the U.S. bid competing with cities from Argentina, Serbia, Spain, and Thailand. The last Expo held in the U.S. was in New Orleans in 1984.
Our region was the last of the five reviewed by a BIE team. In attendance were the President of the BIE Executive Committee, the BIE Secretary-General and other BIE staff, along with voting delegates from Bangladesh, Morocco, and El Salvador.
While the Expo campus will be in Bloomington, adjacent to Mall of America, the anticipated size of the event will dramatically impact the entire metro region's tourism economy. The scope and size of the Expo is often described as a Super Bowl a day for 93 days. With the industry recovery for our region expected to not completely arrive until 2026, a 2027 Expo would be a welcome major boost.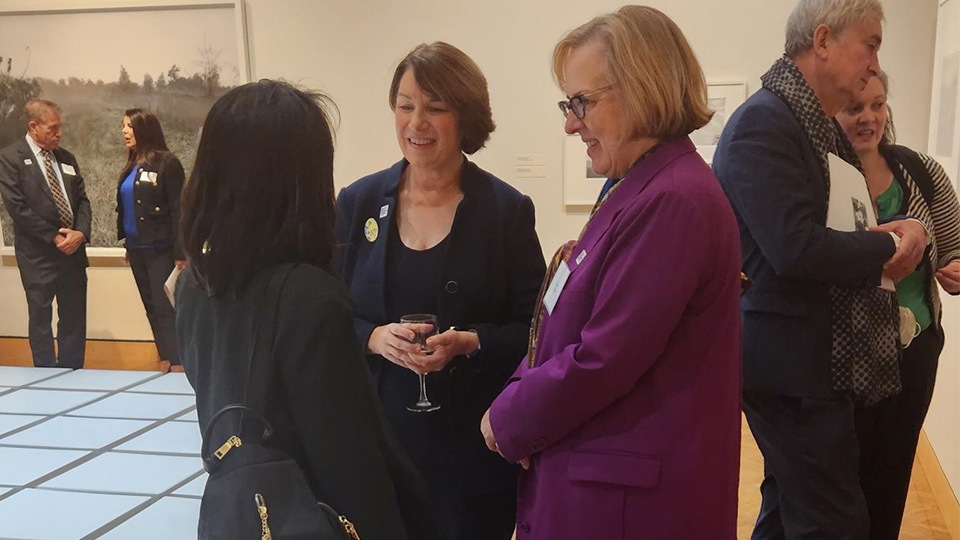 The BIE representatives spent three days packed with presentations, tours, and interactions with a wide range of our region's business, civic and political communities. On their last evening with us, Meet Minneapolis board member and Minneapolis Institute of Art (Mia) CEO Katie Luber hosted the final night event for the BIE team. The highlight of the evening was a private tour of the Mia exhibition entitled "Teo Nguyen: Việt Nam Peace Project." The artist, Teo Nguyen, personally narrated the tour. Our BIE participants and members of the local Expo 2027 board were all moved by the personal stories of the artist as an immigrant from Vietnam at age 16.
The primary purpose of the Enquiry Mission is to determine the readiness of each interested country to host an Expo. For three days, more than 100 presenters shared highlights of the 14-section dossier (bid) to the BIE delegation and fielded the many questions they had. Questions included financial viability, hotel and airline capacity, strategies to attract visitors to the event and security. The teams of presenters were able to address those questions and help reassure our BIE guests.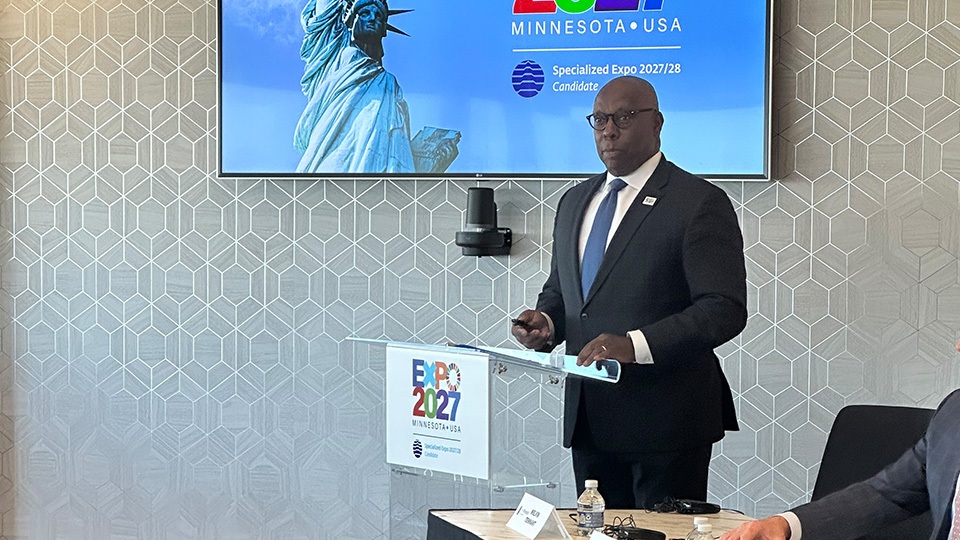 The Enquiry Mission headed to Washington, D.C., after spending time in our region, in order to have more detailed meetings with the U.S. State Department and other government officials.
There are several other bid steps between now and the final decision in June of 2023. Our entire community came together in a united fashion as we took another big step toward the biggest event we will have ever hosted.