Top 10 Soccer Things to Do in Minneapolis
With roots dating to the late 1800s, soccer has a storied history in Minneapolis and the greater Twin Cities community. Around the city, you'll find plenty of options to take in some soccer/football/fútbol action or watch the next generation of stars hit the pitch.
From the Minnehaha Thistles facing the Minneapolis Hibernians in 1906 to Minnesota United FC hosting the 2022 MLS All-Star Game, Minnesota is home to a rich and memorable soccer history. And as the state's largest city, Minneapolis has contributed mightily to the story of soccer in the Land of 10,000 Lakes. Around the city (and in surrounding communities), you're sure to find a field to test your mettle against the neighborhood's best. Here are a handful of experiences any resident or visitor who loves soccer should add to their Minneapolis to-do list.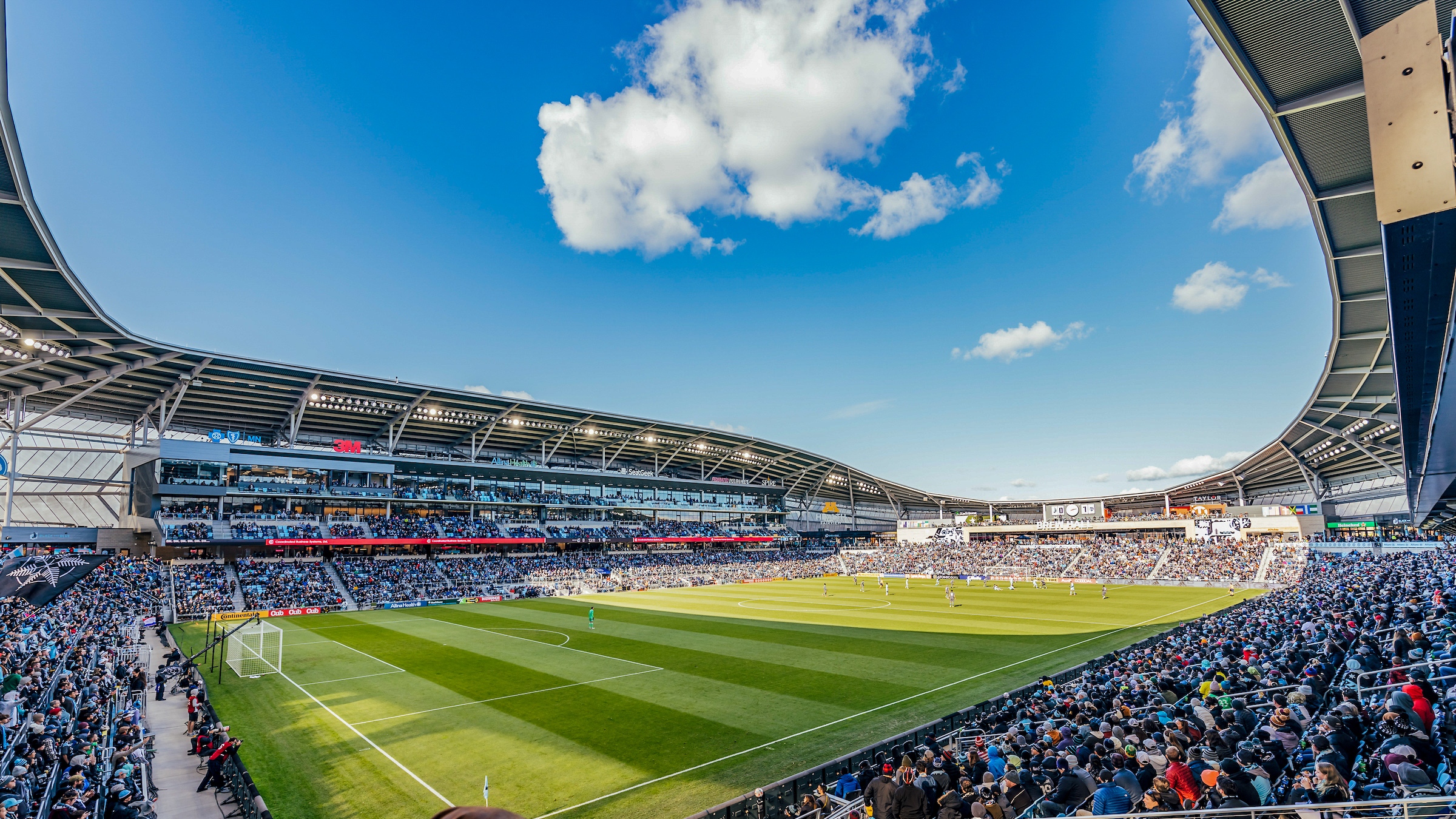 1. Catch a Minnesota United match
Minneapolis and its surrounding areas are blessed with a plethora of opportunities to catch some of the best international, national and local players hit the pitch. At the top of any must-watch list stands a trip just across the border to St. Paul to see Minnesota United FC in action. The Loons, as they are affectionately known, joined Major League Soccer (MLS) for the 2017 season and routinely draw raucous crowds to beautiful Allianz Field. Featuring players from around the world such as Finnish star Robin Lod and Argentinian standout Emanuel Reynoso, the United have qualified for the MLS Playoffs in four of its six seasons, reaching the semifinals in 2020. The MLS regular season typically starts in late February or early March and runs through mid-October, so there are lots of chances to take in a Loons game.
Pictured above: Allianz Field (photo: Minnesota United FC)
---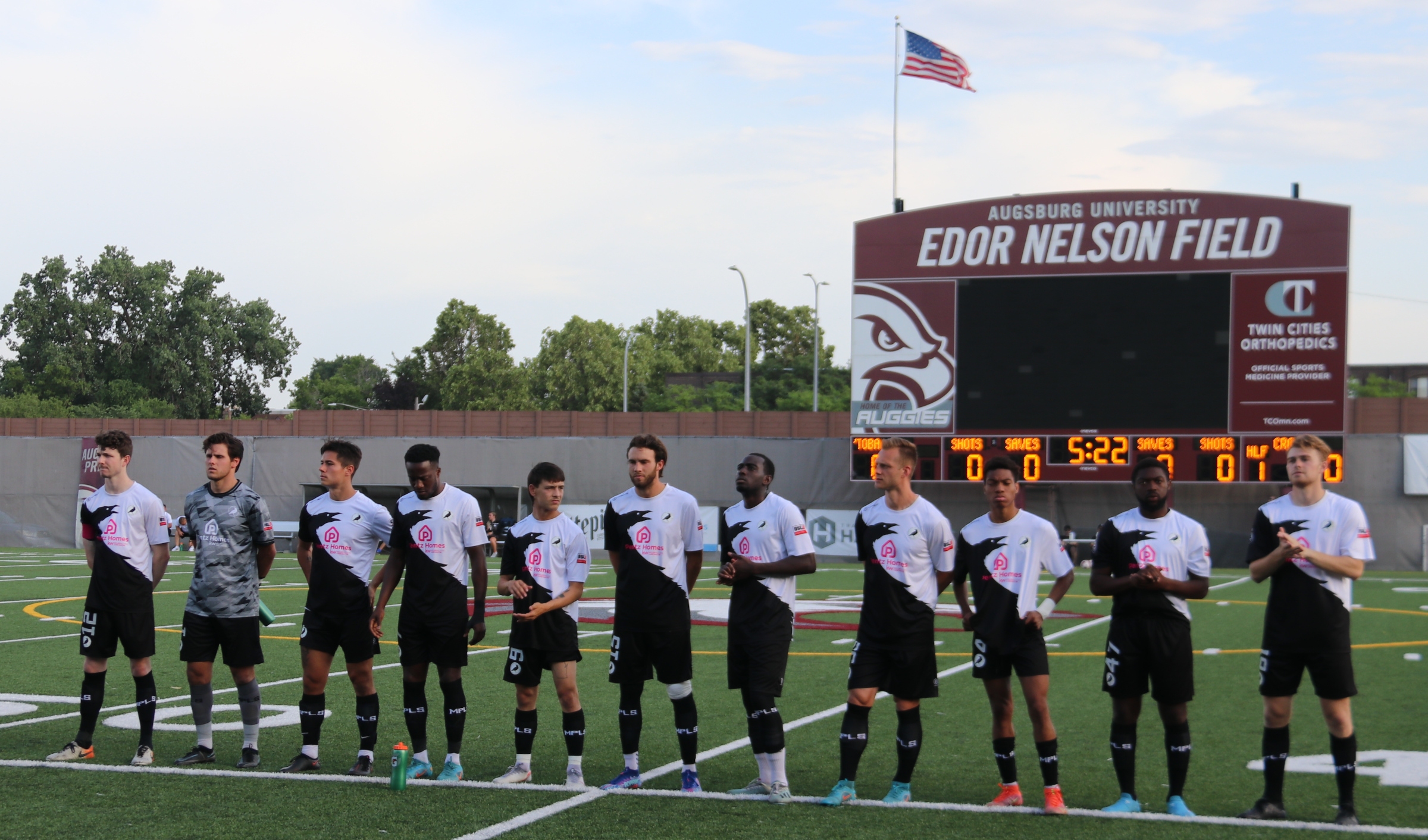 2. Take in some pre-professional soccer action
Several other clubs in the Minneapolis area are also worth checking out to get your soccer fix. First, head over to Edor Nelson Field on the campus of Augsburg University to see Minneapolis City SC play in USL League Two (the premier national league at the fourth tier of the U.S. soccer pyramid), as well as the NPSL North Conference. A community-focused, supporter-built minor league soccer club that features local players, the Crows face teams from across the Midwest, including other Twin Cities clubs like Minnesota Twin Stars (Minnetonka), Joy Athletic Club (St. Louis Park) and St. Croix SC (Stillwater). Minneapolis City draws packed crowds to a stadium in the heart of the Cedar-Riverside neighborhood that is walkable to bars and restaurants, and features public transit links and available parking.

Just outside Minneapolis in the suburb of Eagan sits TCO Stadium at Viking Lakes, site of the Minnesota Vikings' training facilities and the home of the state's newest team, Minnesota Aurora FC. The women-led and community-owned women's soccer club enjoyed a spectacular inaugural season in the pre-professional USL W League, drawing sellout crowds of more than 6,500 to watch aspiring pro soccer players take on teams from around the Midwest. Coming off an undefeated home record in 2022, the Aurora will host at least six matches in 2023, from late May to early July.
Pictured above: Minneapolis City FC (photo: Adam Gruenewald)
---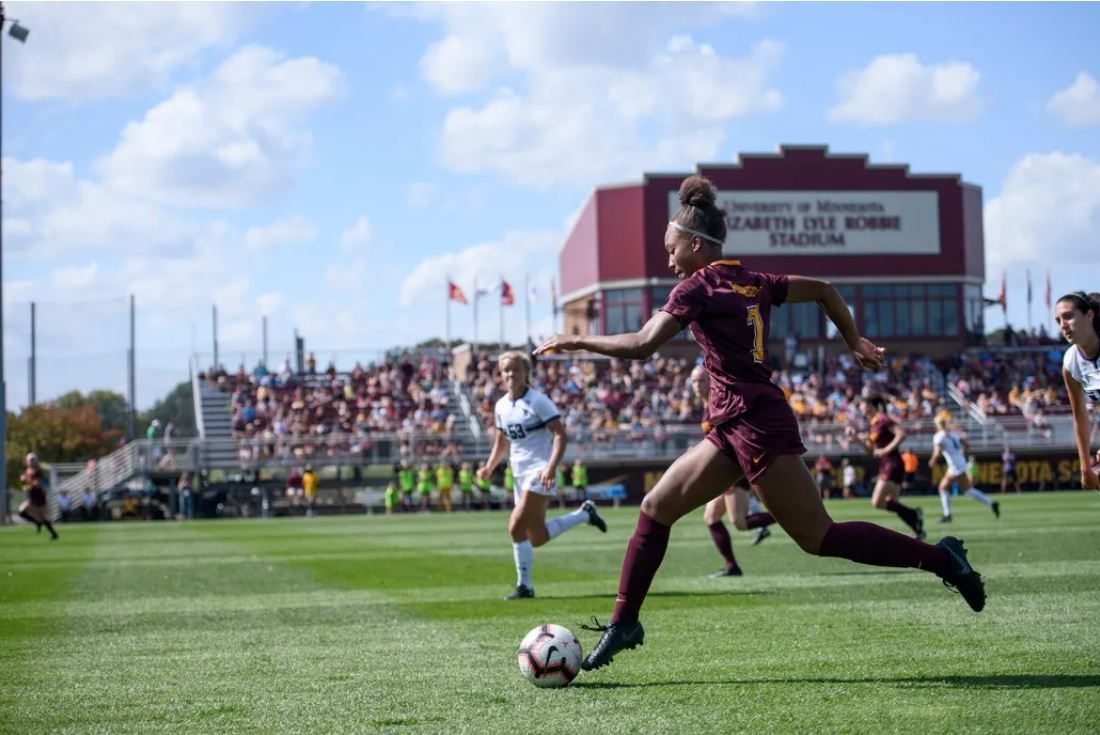 3. Cheer on the Gopher women's soccer team
Speaking of elite women's soccer players, the University of Minnesota's Twin Cities campus is home to one of only two Division I programs in the state (the other being St. Thomas). On the northern edge of the U of M's St. Paul campus, the Golden Gopher women take the pitch at Elizabeth Lyle Robbie Stadium, named by NCAA.com as one of the top five venues to watch women's college soccer. Established in 1993, the Minnesota program owns an all-time record of 322-223-57 and boasts three Big Ten regular season and three Big Ten Tournament championships. The Golden Gophers' 2023 home schedule will be announced this summer.
Pictured above: University of Minnesota women's soccer at Elizabeth Lyle Robbie Stadium (photo: Christopher Mitchell/U of M Athletics)
---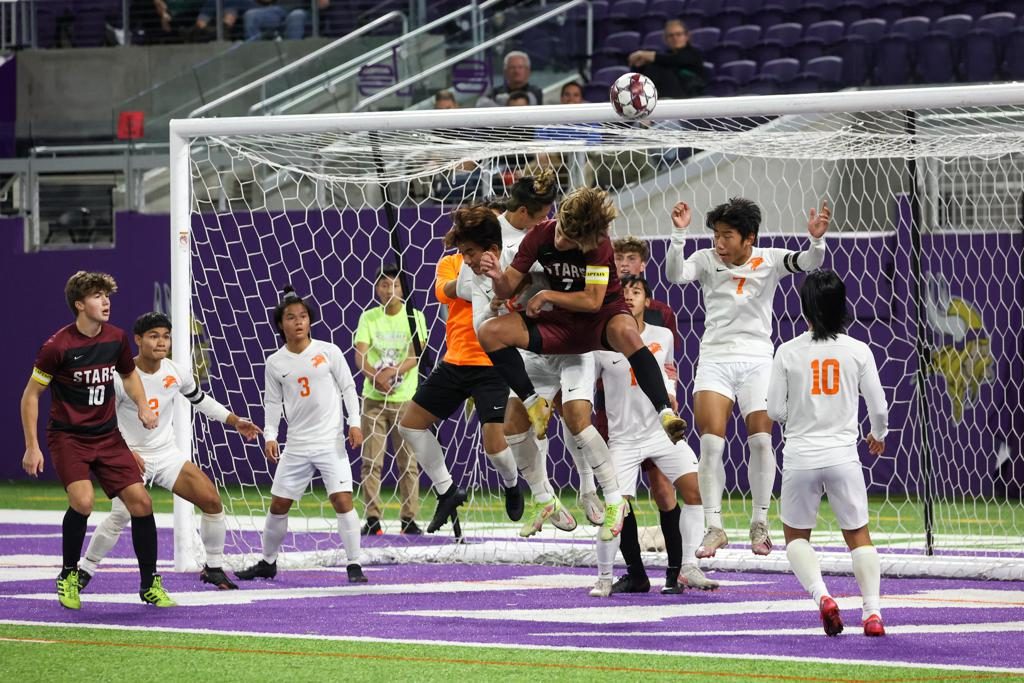 4. Attend a state high school soccer tournament
You've seen some of the best pro and college players the state has to offer. Now it's time to see the next wave of stars as they battle for a state high school championship. Every November, 24 boys' and girls' teams come to Minneapolis for the Minnesota State High School League (MSHSL) State Tournaments. From the large suburban schools in Class AAA to the smaller schools in Class A, fans from around Minnesota descend on U.S. Bank Stadium in downtown Minneapolis to watch the top teams face off for high school soccer supremacy.

Contested since 1974, the boys' state tournament was a one-class event for its first 23 years and has since expanded to today's three-class tournament, separating teams based on school enrollment. Apple Valley (9), Benilde-St. Margaret's (5), St. Paul Academy (5), Burnsville (4), Edina (4), Stillwater Area (4) and Wayzata (4) have won the most state championships. The girls' state tournament has been played since 1980 and is also a three-class event today. Leading the list for state championships are Mahtomedi (10), Wayzata (7), Woodbury (5) and Benilde-St. Margaret's (4).
Pictured above: Southwest Christian captured the 2021 MSHSL Class A State Championship (photo: Cheryl A. Myers/SportsEngine)
---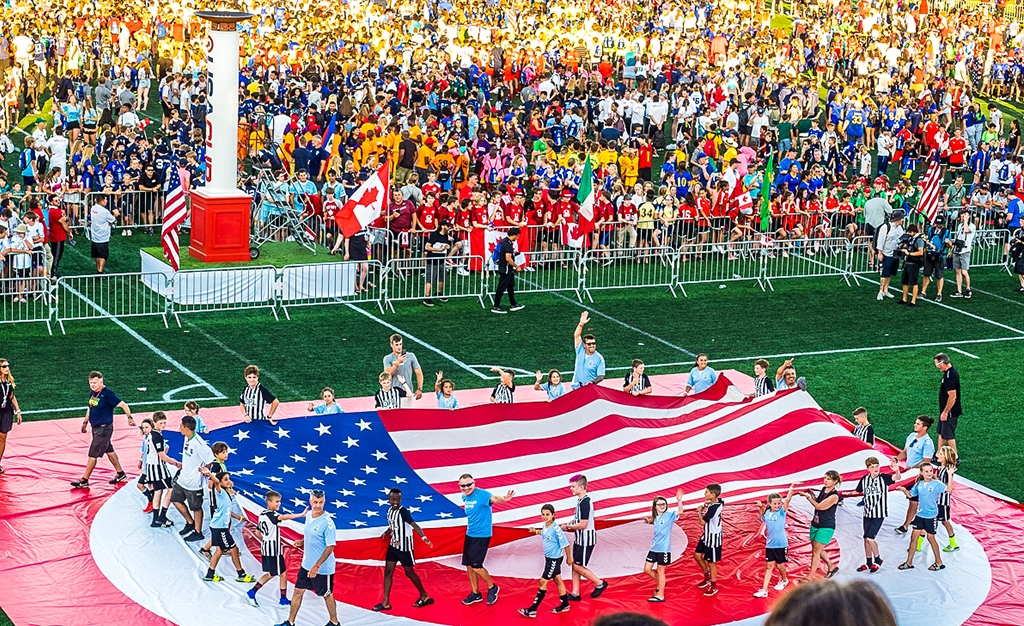 5. Experience the largest youth soccer tournament in the Western Hemisphere
Head north from Minneapolis to the suburb of Blaine and pay a visit to the sprawling National Sports Center, an 860-acrea multi-sport complex featuring over 50 full-sized soccer fields. It's there each July that you'll find the Target USA CUP, the largest youth soccer tournament this side of the prime meridian. More than 1,200 teams from around the world descend on the Twin Cities to take part in one of soccer's greatest spectacles. USA CUP started with 69 teams in 1985 and now features teams from 17 countries playing one another, trading pins, going to player dances and marching in their team colors in front of thousands of cheering fans.
Pictured above: Opening Ceremonies at Target USA CUP
---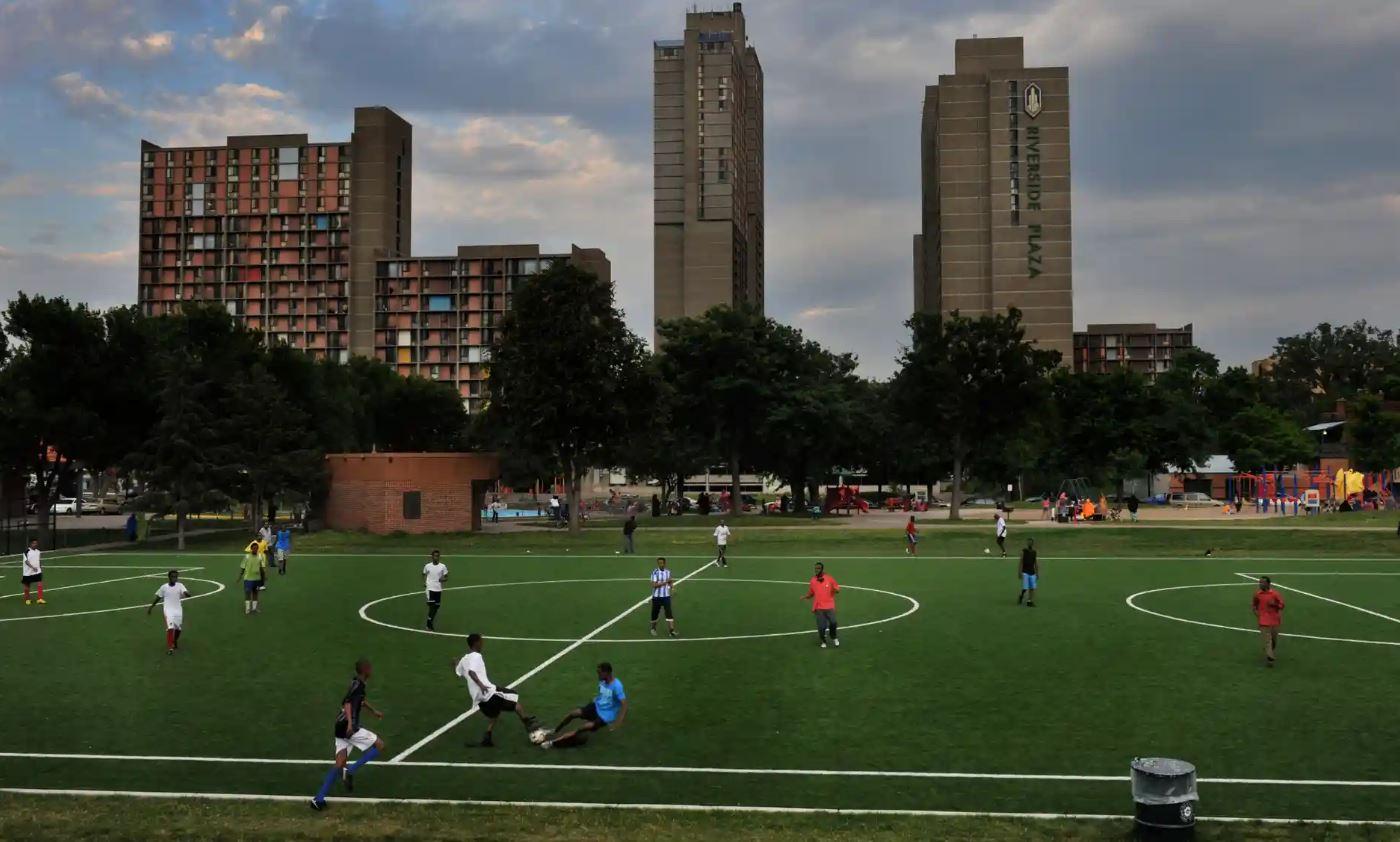 6. Get in a pick-up game at a Minneapolis park
Inspired after watching a bunch of matches and ready to hit the pitch yourself? There is no shortage of opportunities in Minneapolis and beyond. According to the Minneapolis Park & Recreation Board (MPRB), more than 50 parks in the city have at least one soccer field. Some of the best pitches in the park system include those at Currie Park, East Phillips Park, Elliot Park and Parade Park. And because the longest any Minneapolis resident has to walk to get to a park is a six blocks, you shouldn't have a problem finding a pick-up game somewhere. Or perhaps you're more interested in an organized league. You're in luck as the MPRB offers both youth and adult soccer leagues at various times during the year.

But don't leave without enjoying all that Minneapolis parks have to offer. Featured among 180 park properties are 55 miles of parkways, 102 miles of Grand Rounds biking and walking paths, 22 lakes, 12 formal gardens, seven golf courses and 49 recreation centers. Hailed as one of the best park systems in the nation, you can't visit the City by Nature and miss spending time in one of our acclaimed parks.
Pictured above: Currie Park (photo: Getty Images)
---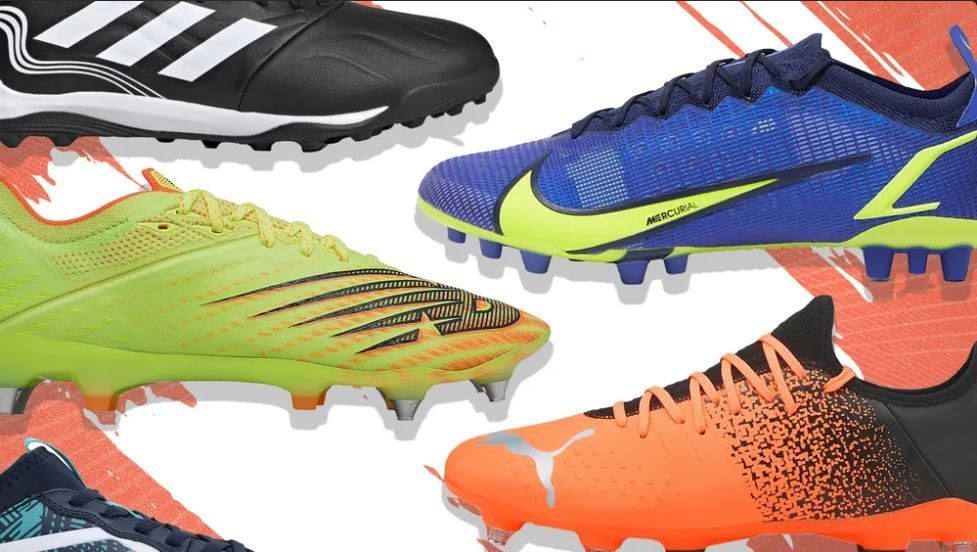 7. Upgrade your gear at a Minneapolis soccer shop
If you're in need of some new cleats or you're searching for the newest kit from your favorite team, make a trip to one of four Planet Soccer locations in the Twin Cities, including one just east of Lake of the Isles in Minneapolis. Planet Soccer is a specialty business which has been serving the soccer community in Minnesota since 1997, providing individualized service to many local clubs with all their uniform, spirit wear, training and equipment needs.

---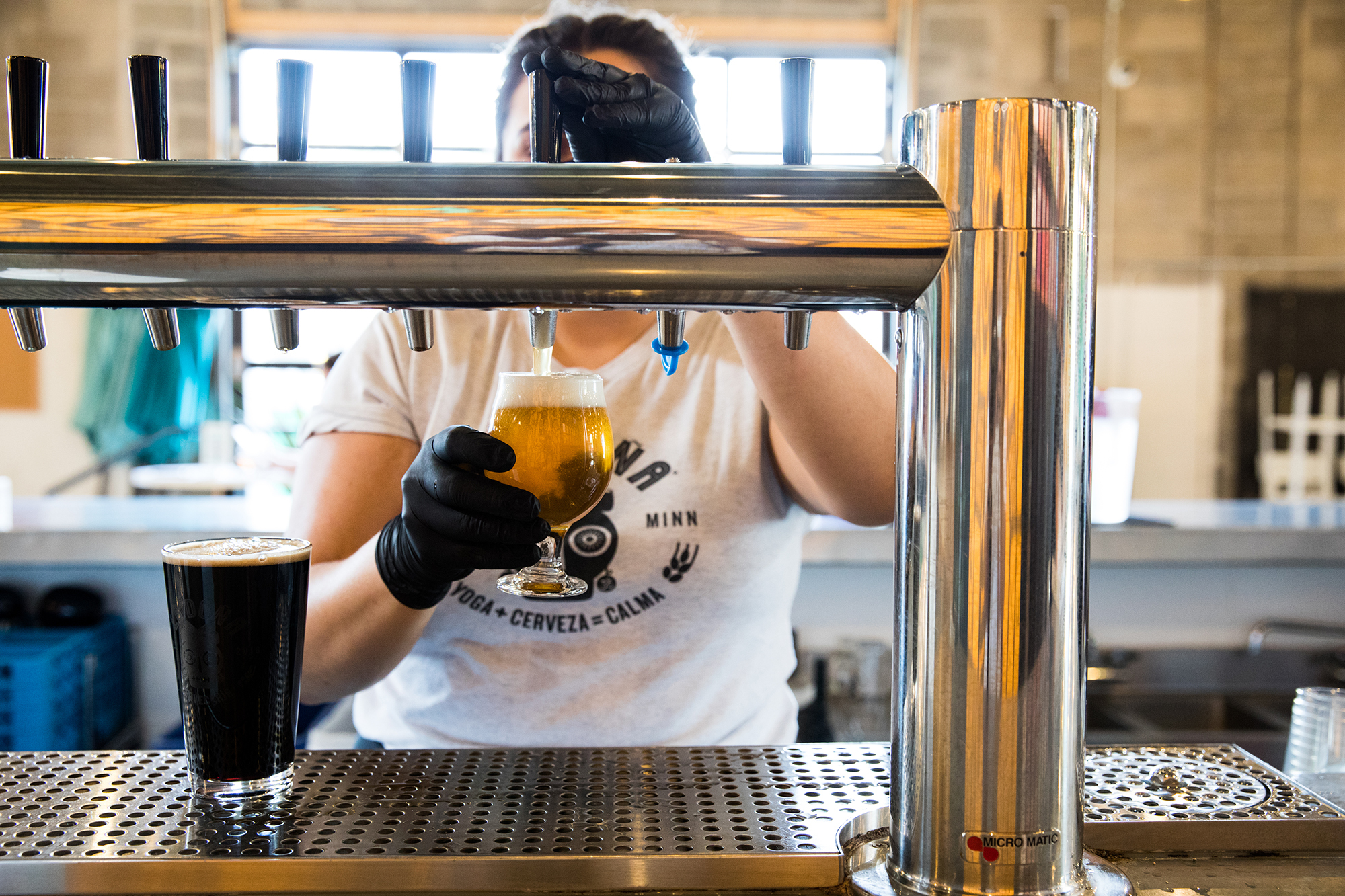 8. Post up at a soccer bar
By now, you're probably in need of some refreshments, so why not head to one of the many soccer-friendly bars and restaurants that dot the city. Minneapolis has a strong fandom that supports soccer, football, fútbol or whatever you prefer to call it and there are some great establishments that are sure to be showing your favorite MLS, Premier League, Liga MX or matches. From big screen TVs, to drink deals, to outdoor patio watching, you'll always have a place to see all the action. Head here are some of our favorites: https://www.minneapolis.org/blog/where-to-watch-soccer/.
Back across the river and just steps from Allianz Field, The Black Hart of Saint Paul is an LGBTQ+ soccer bar that calls itself "the new spiritual home for soccer in the Twin Cities, a place to catch matches from around the world of soccer." In addition to the fun taking place inside, there's an Instagram-worthy spot outside as The Black Hart features the most soccer-specific mural in the Twin Cities, a 15-foot painting of American soccer player Megan Rapinoe.
Pictured above: La Doña Cervecería
---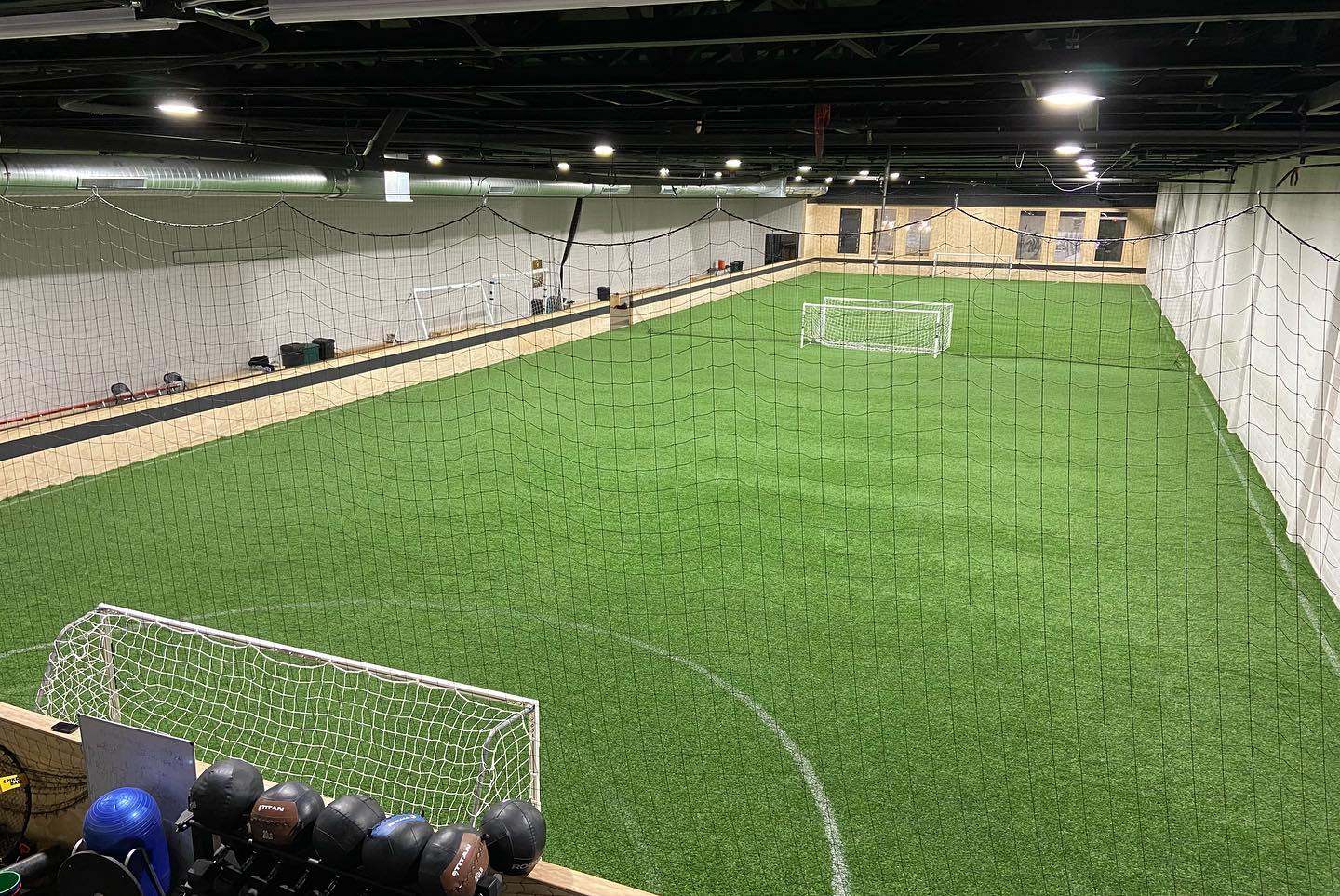 9. Get your soccer and coffee fix
Looking for somewhere to watch a match and grab a coffee in the same place? You're in luck with the unique Ninth Street Soccer and Coffee – an indoor 5-a-side soccer park, coffee shop and gym in the heart of Minneapolis. Open daily serving coffee, tea and smoothies, fields are open for hosting leagues, pick-up games, practices, and tournaments, while the coffee shop routinely hosts watch parties for some of the biggest matches from around the world.

---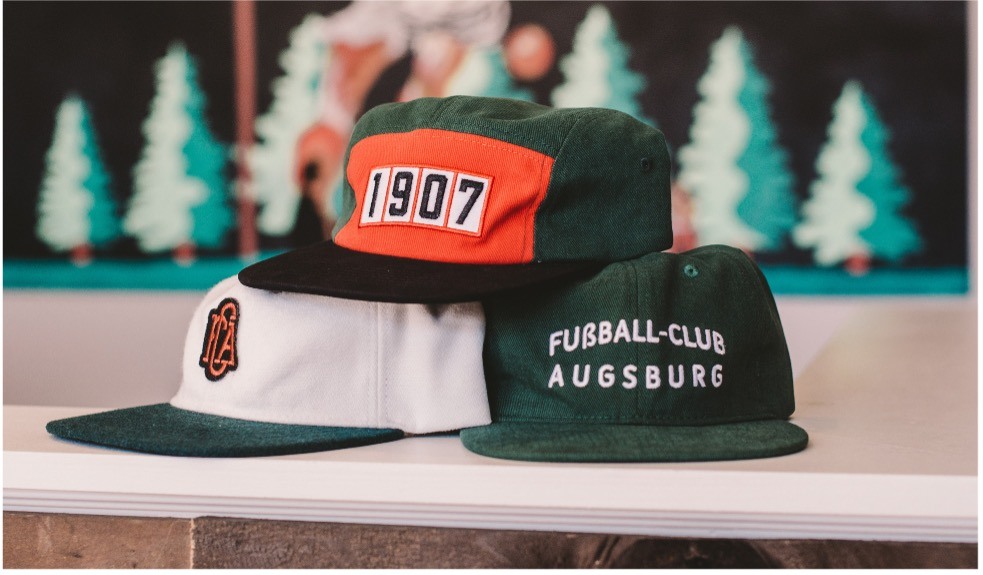 10. Shop for soccer caps and apparel at Talisman & Co.
It's time to head back to St. Paul to do some soccer shopping. Founded in 2016 by husband and wife duo, Dustin and Bethany Branan, Talisman & Co. offers high-end, quality-made caps and gear to help you support and celebrate the beautiful game. Dustin Branan is a former professional soccer player who played collegiately at Brown University and professionally for both the Minnesota Thunder and the Kansas City Wizards of Major League Soccer.

---