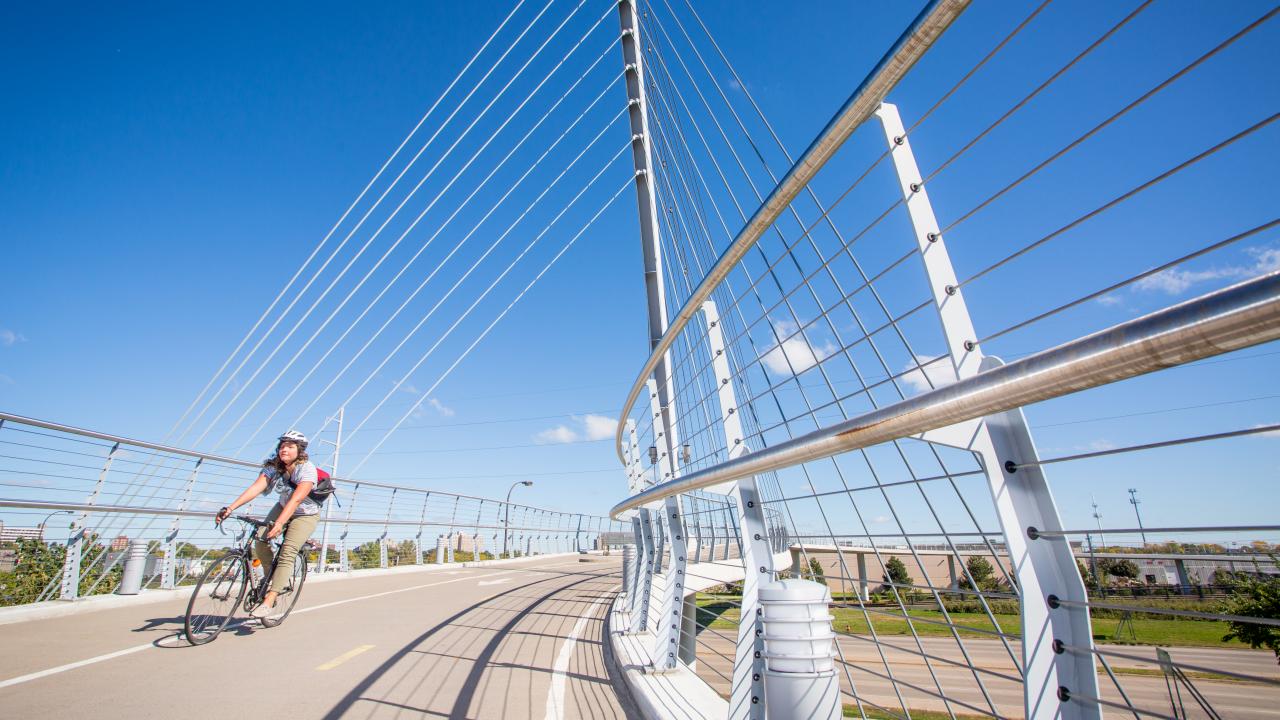 Top Ten Bike Trails in Minneapolis
Top Ten Bike Trails in Minneapolis
There's a lot to see in Minneapolis, so why not see it all while staying active? Bike some of these trails in The Most Bike-Friendly City in America, and see some great sights along the way.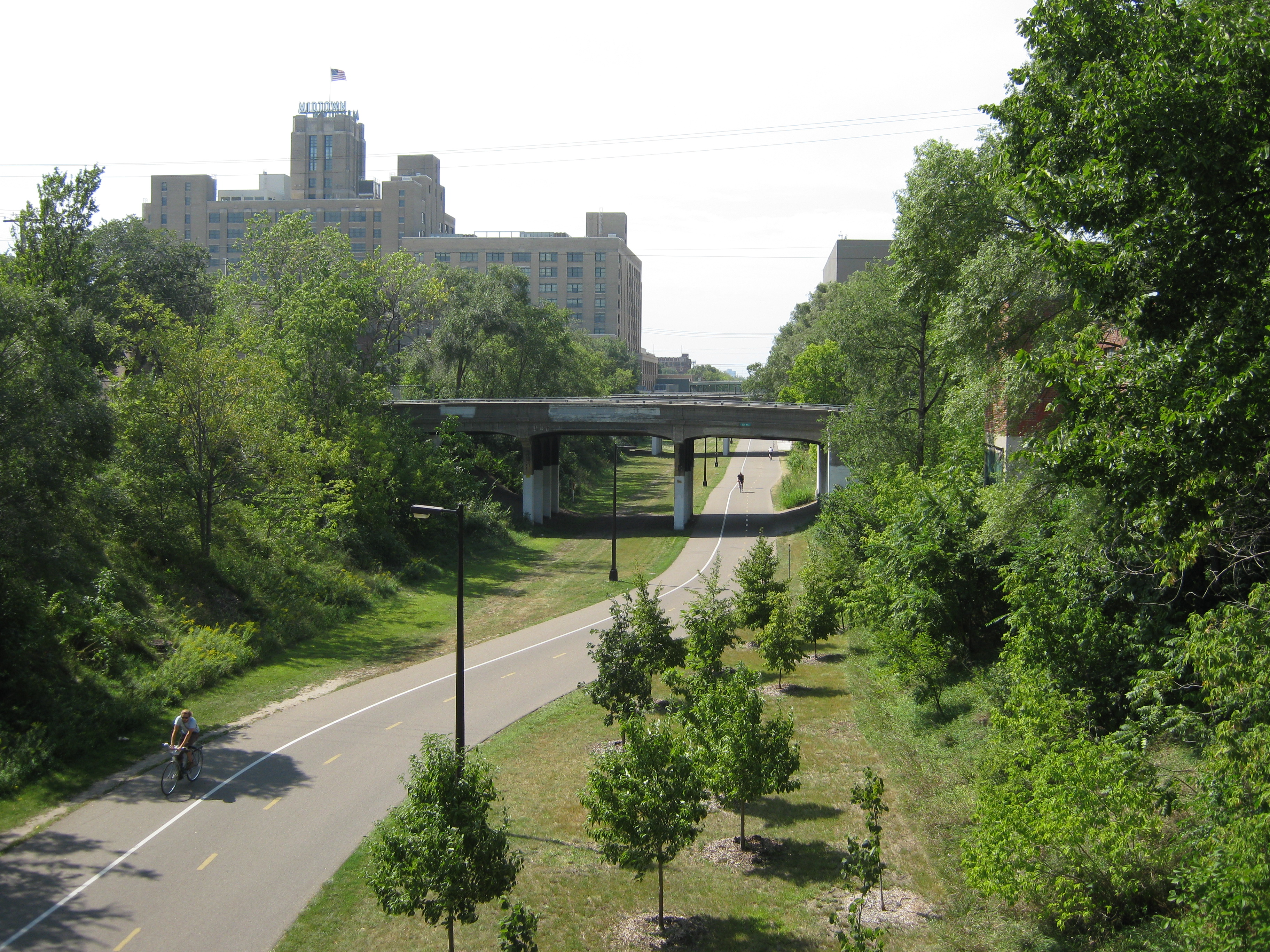 The Midway Greenway, a 6-mile recreational trail connects to the West River Parkway trail. Along the way, shop at the Midtown Global Market, an internationally themed food market with 50 independent, locally-owned businesses.
America's first bike freeway features two separate one-way lanes for bike traffic and one two-way lane for pedestrian traffic. It follows the BNSF Railway line out of downtown Minneapolis. Stop for a picnic at Brownie Lake.
This corridor will take you from Lake of the Isles to Cedar Lake, where you can veer off towards Lake Harriet. Take a pit stop in Uptown at the Nightingale for Sunday brunch or a refreshing beverage.
Before your ride, explore the 1820s military outpost, then make your way to beautiful Minnehaha Park. Enjoy your accomplishment by listening to a concert in the bandshell and soaking in the majestic Falls.
This breathtaking stretch is part of the Grand Rounds National Scenic Byway (one of only two national scenic byways in an urban environment). It offers ever-changing photo opportunities of the Mississippi River.
Fastened your helmet because this will be a bumpy ride! This trail is three miles of adrenaline rushing goodness. If an intermediate ride is too much for you, the Theodore Wirth Park hosts four miles of leisurely trails as well.
7. Main Street to Saint Anthony Parkway
Wind your way through the birthplace of Minneapolis, nestled along the Mississippi River in downtown Minneapolis. Stop on the Stone Arch Bridge to look at St. Anthony Falls—the waterfall that made Minneapolis the milling capital of the world for 50 years.
8. Lake Harriet along Minnehaha Creek & Lake Hiawatha
Start at Lake Harriet—part of the city's Chain of Lakes—enjoying a bandshell concert or watching four-legged friends frolic in the dog park. Ride along Minnehaha Creek, waving at the canoe riders along the way, then head to Lake Hiawatha for the final stretch of your ride.
9. Lake Nokomis and Lake Hiawatha
Ride the paths along two more of the city's 22 urban lakes. To celebrate all your exercising, reward yourself with a stop at Mel-O-Glaze Bakery, purveyors of what City Pages calls the metro's best doughnuts.
10. Veterans Memorial Parkway
Along the way, stop to read the plaques at the foot of trees planted to commemorate Minnesota's veterans.