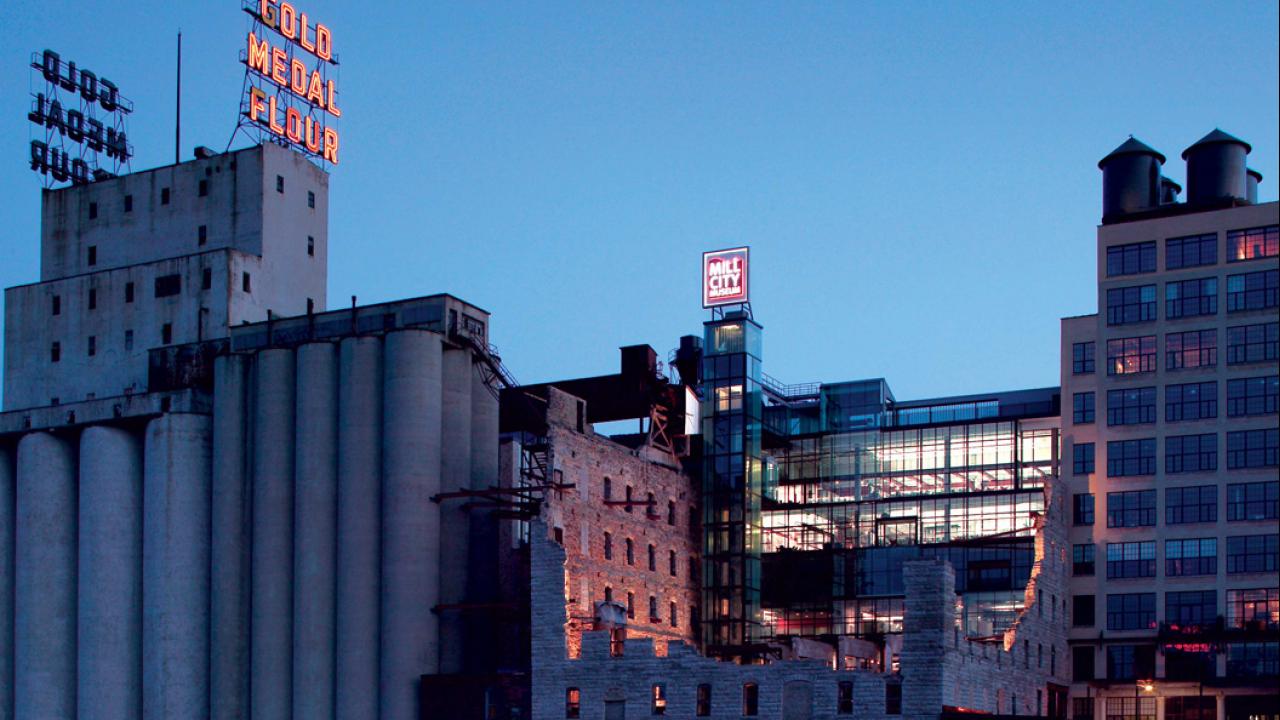 Top Spots: Sense of History
Whether strolling through downtown or off the beaten path, you'll find that our history resonates through every inch of our city. It is the mortar that built Minneapolis into what it is today, and it comes to life when you visit our historical landmarks.
Mill City Museum
By the time you leave, you'll swear that if you listen closely enough you can hear the old mills running...even if it's just in your head. And when you stand on the observation deck and look over at the Pillsbury Mill across the river, it's hard not to imagine what the hustle and bustle of the waterfront must have looked like when the mills were in their prime.
Pracna on Main
The oldest restaurant in Minneapolis, located along historic St. Anthony Main in the Minneapolis Riverfront District, still looks a lot like it did when it opened in 1855.
Historic Fort Snelling
Originally a military outpost built in 1820, this now-park sits on a bluff above the junction of the Mississippi and Minnesota rivers. The reconstructed fort is a National Historic Landmark where visitors can learn not only about military history from before the Civil War through World War II, but also about domestic life, slavery in Minnesota and the U.S. -Dakota War of 1862.
Foshay Tower
Minneapolis's original skyscraper (built in 1929) is a beautiful example of Art Deco and is on the National Register of Historic Places. Opening as a W Hotel in September 2008, visitors can sleep steeped in history, or visit the observation deck on the 32nd floor.
Stone Arch Bridge
Winding across the Mississippi, the historic railroad bridge is now a pedestrian thoroughfare. Learn about the history of Minneapolis and take in the amazing Minneapolis skyline.

Indian Mounds Park
This park is rich in history and a great place to catch the sunset behind both Minneapolis and St. Paul skylines.
Historic Homes
Alexander Ramsey House, John Stevens House and James J. Hill House all provide a look back in to life without modern appliances.

Ride the Minnehaha
A restored steamboat that sat at the bottom of Lake Minnetonka for 50 years provides rides between Excelsior and Wayzata. Get a glimpse of what it was like in the bygone days to water taxi across one of the most popular lakes.