Jack and Jill of America, Inc.
Welcome to Minneapolis! We can't wait to show you around.
Meet the biggest underestimated place in the north. A dramatic riverfront skyline, three professional sports stadiums within 1.3 miles, so much art you're literally surrounded by it and a theater on almost every corner. A culture committed to perfecting the craft of the brew, one of the best park systems in the nation, and a foodie paradise where you can get Nordic cuisine for breakfast, Ethiopian for lunch and this thing called a "Juicy Lucy" for dinner – and oh yeah, cocktails on a Ferris wheel. A place to bring your dancing shoes and party at festivals all year round, enjoy four gorgeous seasons surrounded by 22 lakes, the Mississippi River and a waterfall, and meet friendly locals who can't wait to show you why they love Minneapolis.
Have more questions? Our staff is ready to help:

We've made it easy for you to find our visitor guide, hotel and planning tools all in one spot. Scan this QR code to receive help from our Visitor Services staff and more ideas on what to do in Minneapolis: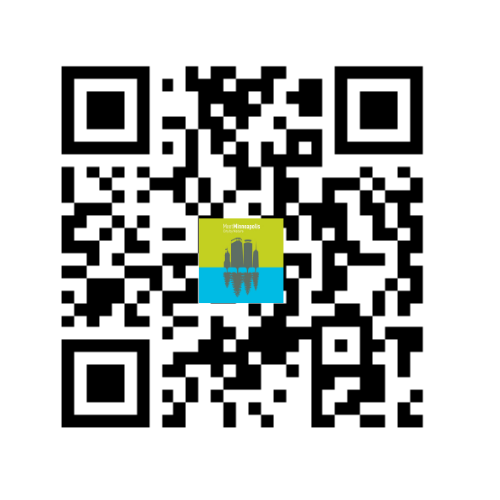 Got some free time? Explore the city!
Top 8 Reasons Why You Shouldn't Miss Your Event in Minneapolis
In Minneapolis, we have tried for years to find that "one thing" that makes us a don't-miss-event-destination. Is it our compact, easy to get around downtown? Is it because we have so…