The Central Avenue District Brims with Multicultural Identity
When I was growing up in St. Paul, going to Central Avenue in Minneapolis with my Egyptian parents meant going on an adventure to Holy Land Bakery & Deli for essentials like pita bread, olives, and cheese. It felt like the closest thing to visiting Egypt and other SWANA (Southwest Asia and North Africa)/MENA (Middle East and North Africa) countries and was one of the few markets selling these ingredients and wares.
As I grew older, Central Avenue became not only a place to run errands for my parents on the weekends, but also a place to explore the many different stores, restaurants, and cultural establishments. The businesses, murals, shops, and food destinations located within the Central Avenue Cultural District have a hidden charm. I visit frequently to unearth new destinations to add to my repertoire, and usually when I have a friend in town, we venture over to the area.
Holy Land | Credit: Asha Belk
Background & History
Central Avenue spans the northeast outskirts of downtown Minneapolis and takes you through several north suburbs. The cultural district speaks to Northeast Minneapolis' residential history. Some know it as Highway 65, a thoroughfare that starts in downtown Minneapolis and goes as far north as International Falls, Minnesota. However, the Central Avenue Cultural District specifically runs from 18th Avenue Northeast to 26th Avenue Northeast and has consisted of a traditionally working-class population of Polish, Lebanese, German, Slovak, Russian, and Ukrainian immigrants. These populations came to work in Northeast's railways and warehouses since the 1930s. In the late 1990s, the rest of the Twin Cities visited the area for its restaurants and shops and revived Central Avenue's importance. Today, Central Avenue is home to a plethora of all those heritages and businesses, along with an influx of Somali and Latino/Latinx immigrants.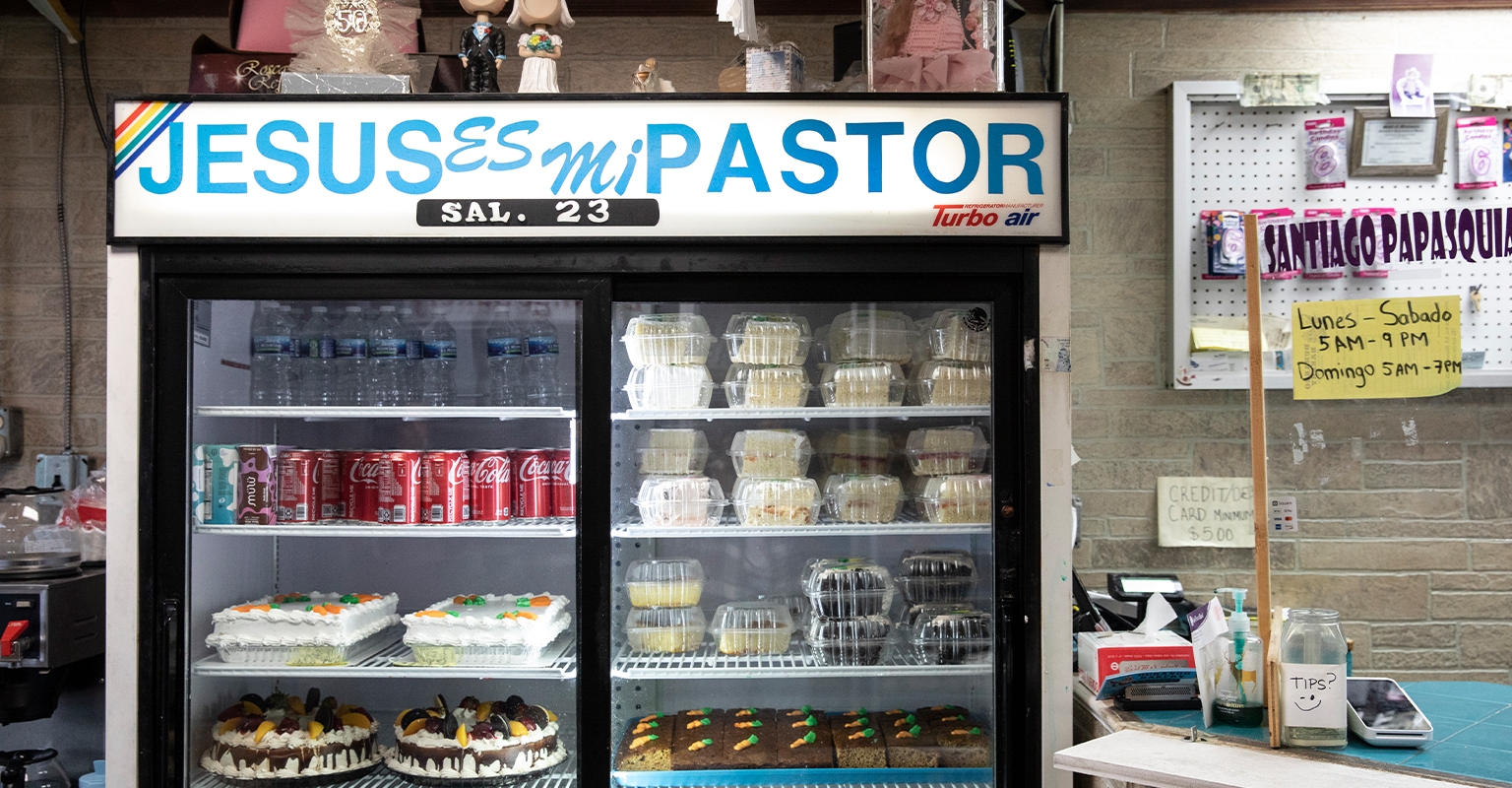 Durango Bakery | Credit: Asha Belk
Food for Thought on This Thoroughfare
Food is a major focus on Central Avenue so I'm going to take you on a cuisine tour for the day. Say it's a Saturday. It's a picture-perfect day where the leaves are bristling, cars are passing by, and the neighborhood is alive with energy. It's early morning, and we're starting off the day the right way with a great breakfast from Adelita's Mexican Restaurant for some of the tastiest chilaquiles. Next, we cross the street to Little India International Market to find fresh and vibrant ingredients necessary to make a good dinner such as garlic naan and samosas, along with some chicken and Tikka Masala sauce.
After shopping, we grab a quick lunch at Maya Cuisine, where you could contemplate and debate over which salsa speaks best to the asada tacos. On a taco high, we'll wander through Magus Books to find books, herbs and more. For the dinner rush, the true staple of Central Avenue is El Taco Riendo, where I filmed episode 2 of my show Tacos & Tastemakers with Minneapolis singer Lady Midnight. There, we both had an innumerate number of tacos and sung the hook to Erykah Badu's "Cleva'' in unison. El Taco Riendo is one of the beacons of Central Avenue, having survived a three-alarm fire that almost shut it down for good, in 2020, during the peak of the COVID-19 pandemic. It was recently rebuilt and reopened. I also make a stop by Durango Bakery to not only get bread to make some delicious tortas, but some authentic tres leches cake as well.
Maya Cuisine | Credit: Asha Belk
A Visit to Mecca (Linen) and Glancing at Garden Gnomes
There's more to Central Avenue than its fine foods. So, I want to take you to Mecca Linen, a store offering a bazaar-like feel with furniture, blankets, rugs, and more to spruce up any room in your house. Don't miss the "Welcome to Northeast Minneapolis" mural that is located on Lowry Avenue and Central Avenue that adorns the walls of Northeast Minneapolis Tattoo & Laser Removal. Around the corner you will find Francis, a new entirely plant-based burger joint that also serves vegan milkshakes and malts, "chicken" nuggets, and plenty of dipping sauces. Glance across the street where Khao Hom Thai is located, and you can find another mural by Mike Davis dedicated to the community garden located on Central Avenue by the Metro Transit 10 Bus Stop. And while I am not a purveyor of spirits or beer, Fair State Brewing Cooperative has an excellent patio and is also home to yet another mural of happy garden gnomes. You have to see it to believe it.
Fair State Brewing Cooperative | Credit: Asha Belk
Central Avenue is home to a whole multicultural experience, all within a few city blocks. I often meet visitors exploring the area to catch an exhibit or concert at the annual Art-a-Whirl event or sitting with a lawn chair to watch the Celebrate Northeast Parade. There is an experience on Central Avenue that will speak to anyone's curious sensibilities. And while the past few years have indeed been tumultuous, many of the businesses in the Central Avenue Cultural District have faced challenges head-on. In an ever-shifting landscape, Central Avenue's early days as a refuge for hardworking European immigrants have led us to the district's present as a beacon for immigrants and businesses of many different countries and nationalities, making the region important for keeping cultural integrities intact for future generations.
More to Explore in the Central Avenue Cultural District:
Francis Burger Joint - Bar and restaurant serving up killer plant-based eats. A favorite among omnivores too! Pull up a seat at the bar, spread out in the dining room, or swing through for some takeout.
Eastside Food Co-op - Community owned local + organic grocery store with quick take-out options and local gift section.
PILLLAR Forum Cafe - Cafe and meeting place. PILLAR's goal is to be the world's first Climate Positive skateboard company.
La Colonia Restaurant - Warm, informal establishment offering large portions of traditional Colombian & Ecuadorian dishes.
Half Fancy - Cozy from scratch New American Restaurant, formerly named "The Mill Northeast". See what Chef Kieran Holcomb is dreaming up in the kitchen and what Barkeep Caleb King is designing behind the bar.
Paolita's Sur Envios - Gift shop featuring futbol/soccer gear and uniforms.
Recovery Bike Shop - Local bicycle shop selling new and used bikes and parts and provides repair services at every level.