Where to See Live Music and Theater in the Minneapolis Cultural Districts
Music and Theater Venues Worth a Visit
By Michael Kleber-Diggs
In a city with abundant cultural offerings, Minneapolis' museums and music venues stand out. Museums like the Minneapolis Institute of Arts (or Mia), the Walker Art Center, known for its contemporary art collection and its 11-acre sculpture garden, which is home to the iconic Spoonbridge and Cherry sculpture, and the Weisman Art Museum on the campus of the University of Minnesota are widely known. The same is true of music venues like First Avenue, 7th Street Entry, and the Armory. Those iconic venues attract tourists and with good reason. For those searching for a local feel, those looking for an authentic Minneapolis experience and a way to get to really know the city for its rich diversity and its full array of cultural offerings, the seven Cultural Districts are a great place to start. Here's a list of noteworthy Minneapolis theaters, music venues, and cultural institutions (and the Cultural District where you'll find them).
Cedar Cultural Center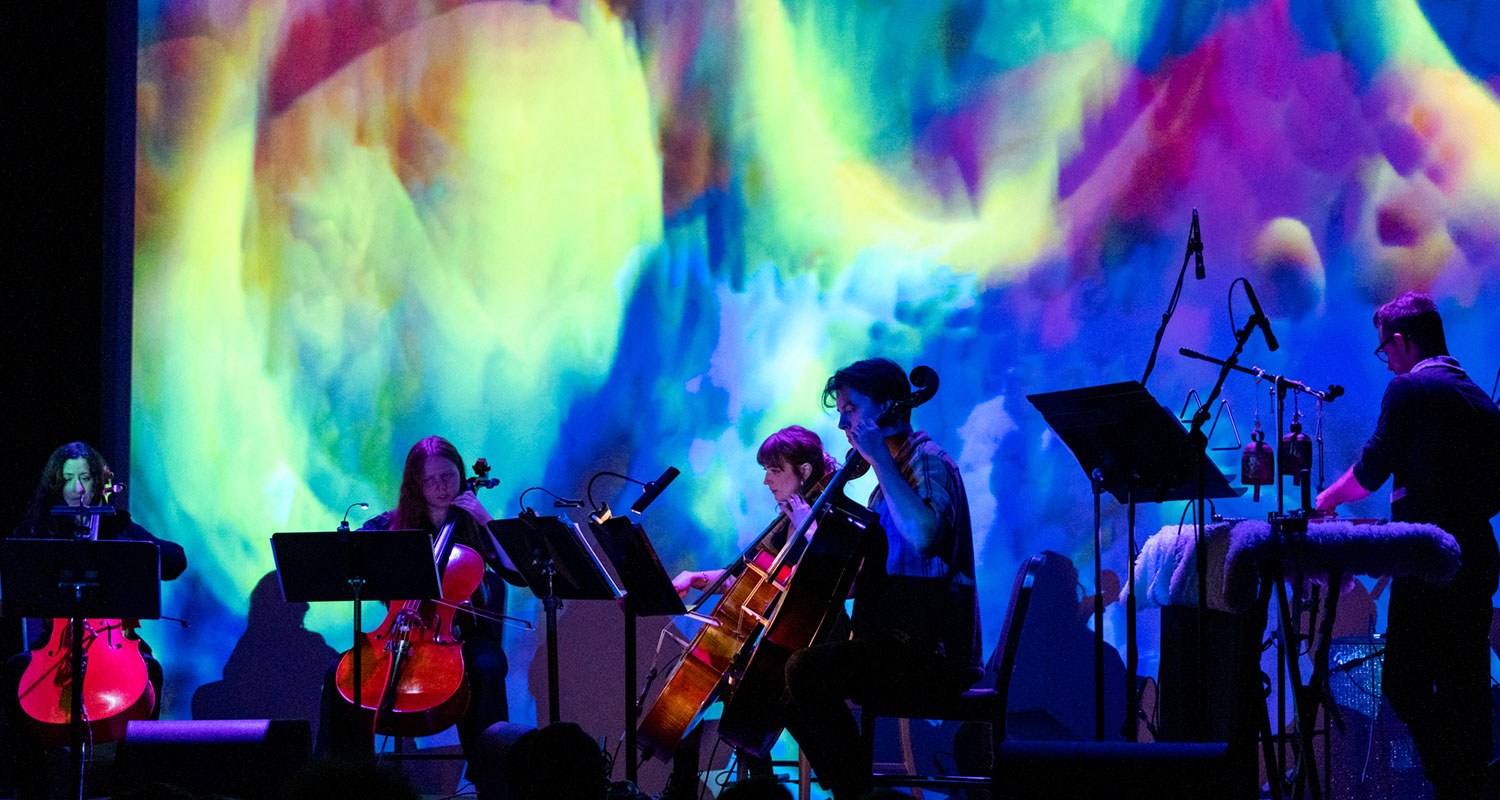 Cedar Avenue Cultural District
416 Cedar Avenue
In a city of music venues, the Cedar Cultural Center stands out. The venue first opened as a movie theater way back in 1948, and, in 1989, was converted into the Cedar, as it's known around town. Since then, it has hosted musical artists, comedians, storytellers, podcasters, DJs, dancers, performance artists, films, and other artists and arts happenings, running the gamut from local notables to international stars. But it's mainly known for music: rock, jazz, R&B, classical, and especially global music. In a typical month, the Cedar hosts musicians from all over the world and all over the United States, emerging artists and established veterans. As if that weren't enough, to see a show at the Cedar is to be a part of a beloved community. It's a non-profit. It's supported by a spirited corps of volunteers who do everything from setting up the space, taking tickets, serving concessions and selling merch, to cleaning up when the show's over. It's an intimate place to see a show. There's no backstage, the green room is off to the side, so the artists are right there with you. The Cedar resides in the heart of the Cedar Avenue Cultural District, surrounded by some of the best restaurants in town (try The Weinery), and a few brilliant bars too.
Pro-tip: Pick a night and go to a show. Any night. Any show. You'll see soon enough why the Cedar is a beloved Minneapolis institution.
Palmer's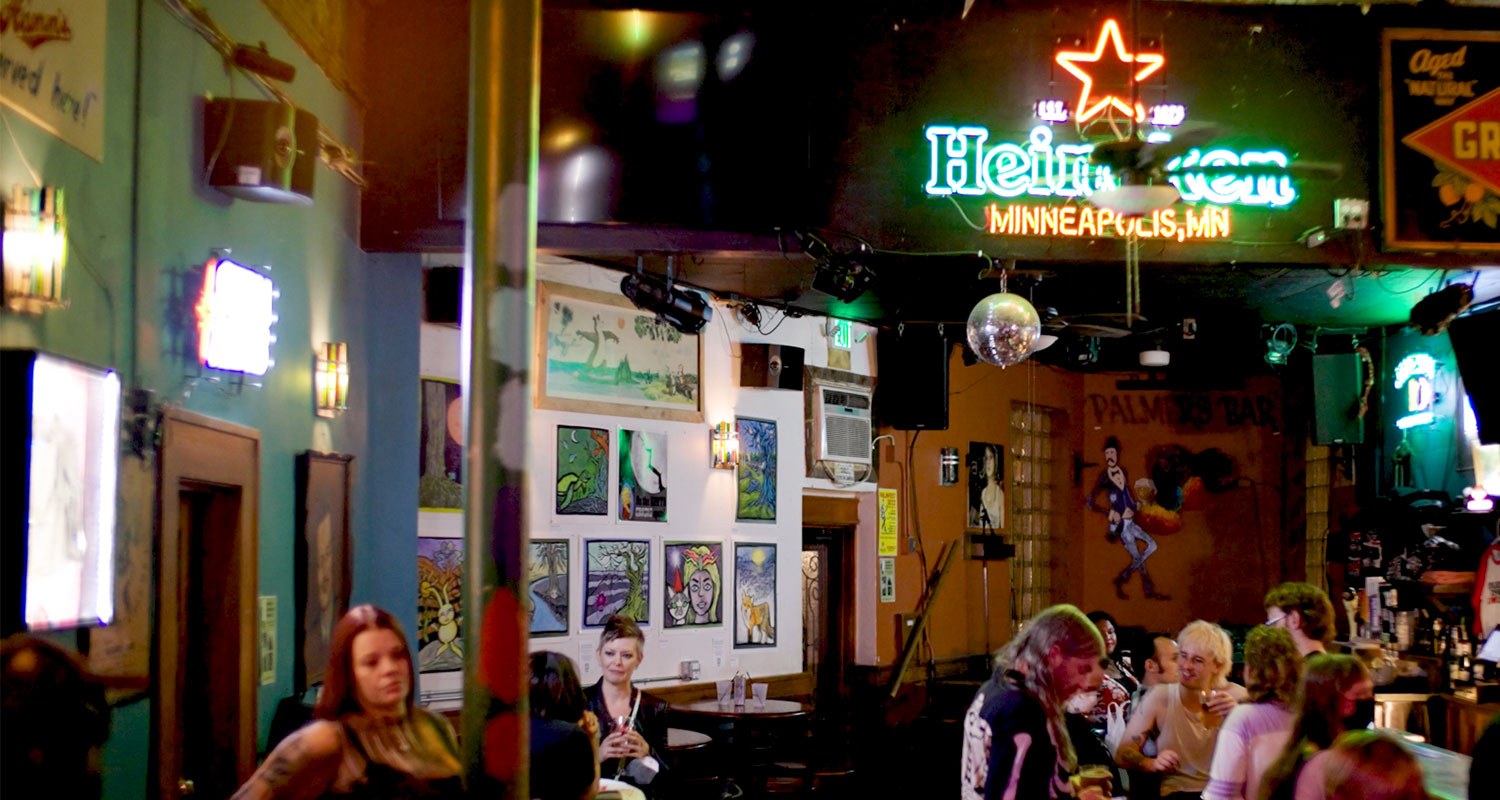 (Cedar Avenue Cultural District)
500 Cedar Avenue

Palmer's, which is on the same block as The Cedar, is one of those bars with a chalkboard hanging by the front door serving as an events calendar. Like an independent record store with album release dates written by hand behind the cash wrap, it feels like code for "this is a place for music lovers." Which it is. On a summer music night, you show your ticket to the bouncer or pay the cover charge, order a beverage from the always amiable bartenders, continue past the bar and into the backyard. There, you'll find the Cedar Riverside apartments looming over the patio, providing abundant shade (the towers were designed by the celebrated modernist architect Ralph Rapson), a partial bridge to nowhere (it used to go over Cedar Avenue), cozy confines and comfy seats, a little space to dance, and a band you may not have heard of yet, carefully selected by the team at Palmer's, rocking it out, winning you over, getting you to spring for a shirt or LP.
Capri Theater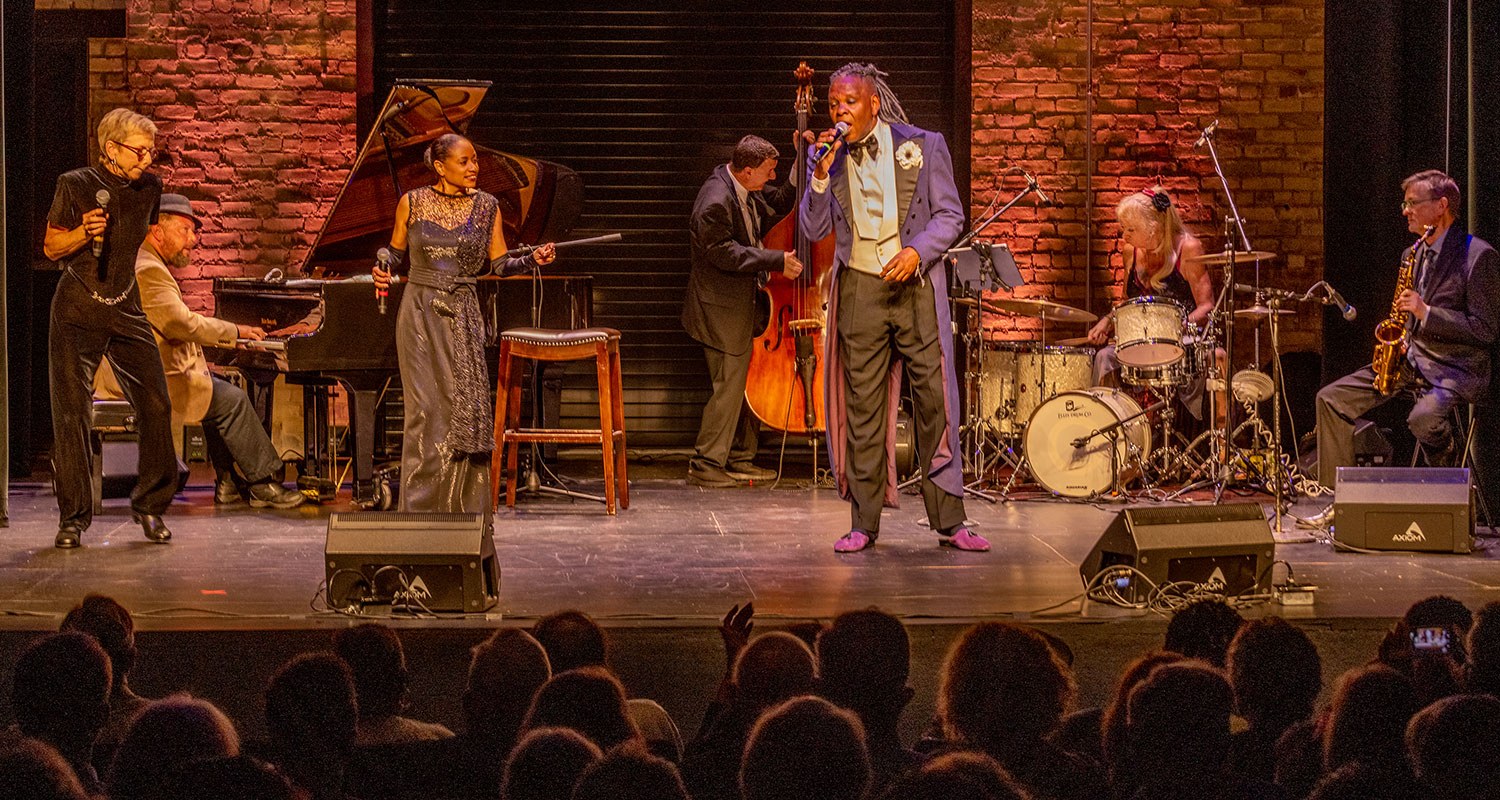 (West Broadway Cultural District)
2027 West Broadway Avenue

The Capri Theater first opened in 1927, and as it approaches 100 years as a cultural staple in North Minneapolis, it continues to offer a vibrant variety of entertainment options. The current Capri was renovated in 2021, and the theater continues to be a great place to see music, theater, films every first Thursday, and more. Of particular note is the Legends @ Capri series which highlights roots, blues, jazz, gospel and other traditional American artists, featuring local notables performing legendary stylists like Billie Holiday and Judy Garland, Etta James and Otis Redding.

Pro tip: The Capri is also a great place to catch the world-renowned Saint Paul Chamber Orchestra.
Pillsbury House + Theater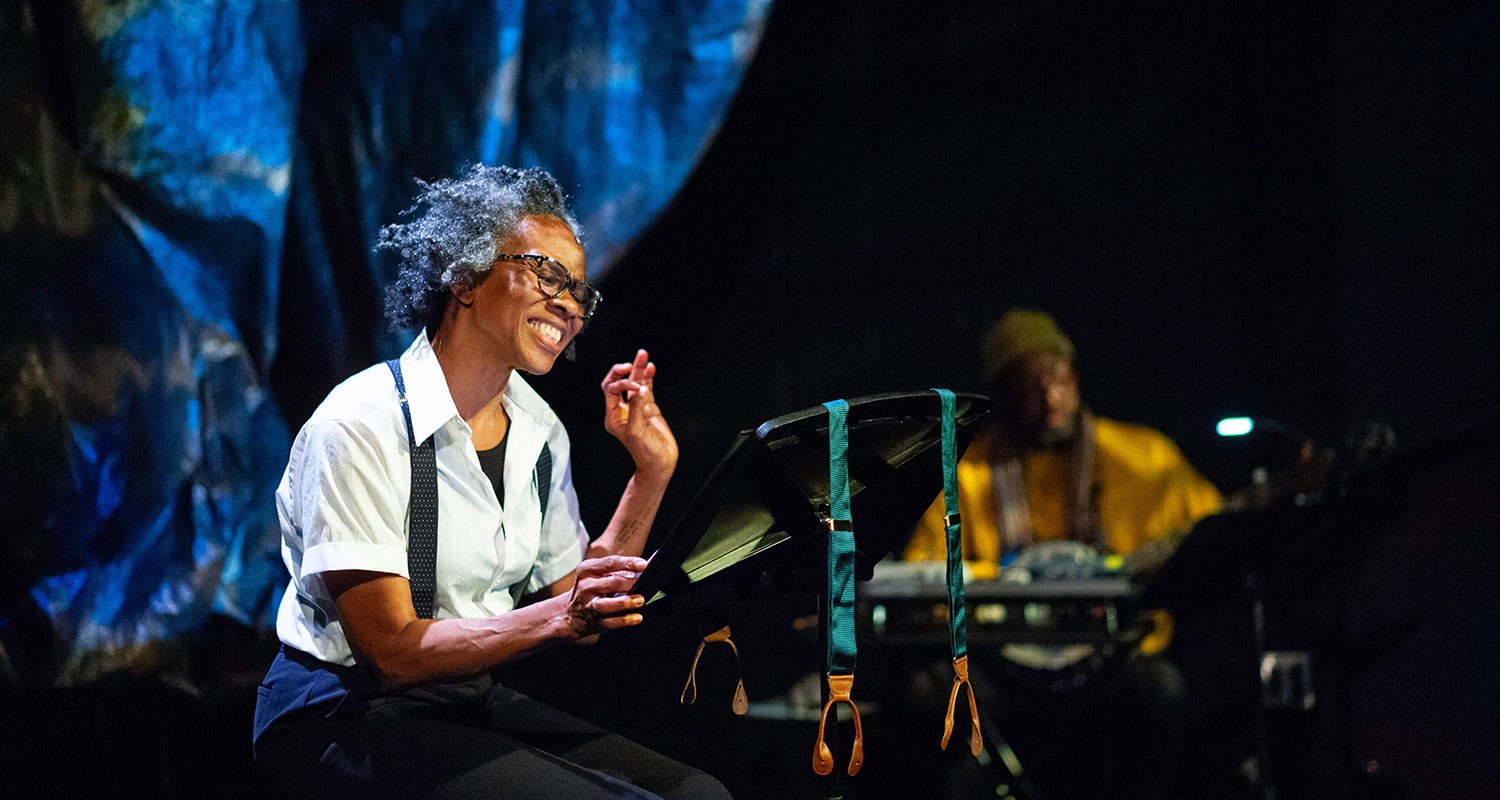 (38th Street Cultural District)
3501 Chicago Avenue

Minneapolis is a great theater town with dozens of venues staging world premieres, popular contemporary works, and canonical classics. Pillsbury House + Theater has excelled at finding and featuring groundbreaking plays from established and emerging national artists and has cultivated a reputation for offering diverse, fresh, challenging and compelling work. They may offer more World Premiers than any venue in town. With Signe Harriday as its Artistic Producing Director, Pillsbury has furthered its role as a neighborhood staple and a community gathering place. Through collaborations with local partners, Pillsbury also serves as an arts incubator for local playwrights, actors, and dancers, especially artists of color and LGBTQ artists. On the stage and in the community, Pillsbury ensures that voices we might otherwise miss get heard. Pillsbury is a large part of why Minneapolis is considered a great theater town.
PILLLAR Forum Cafe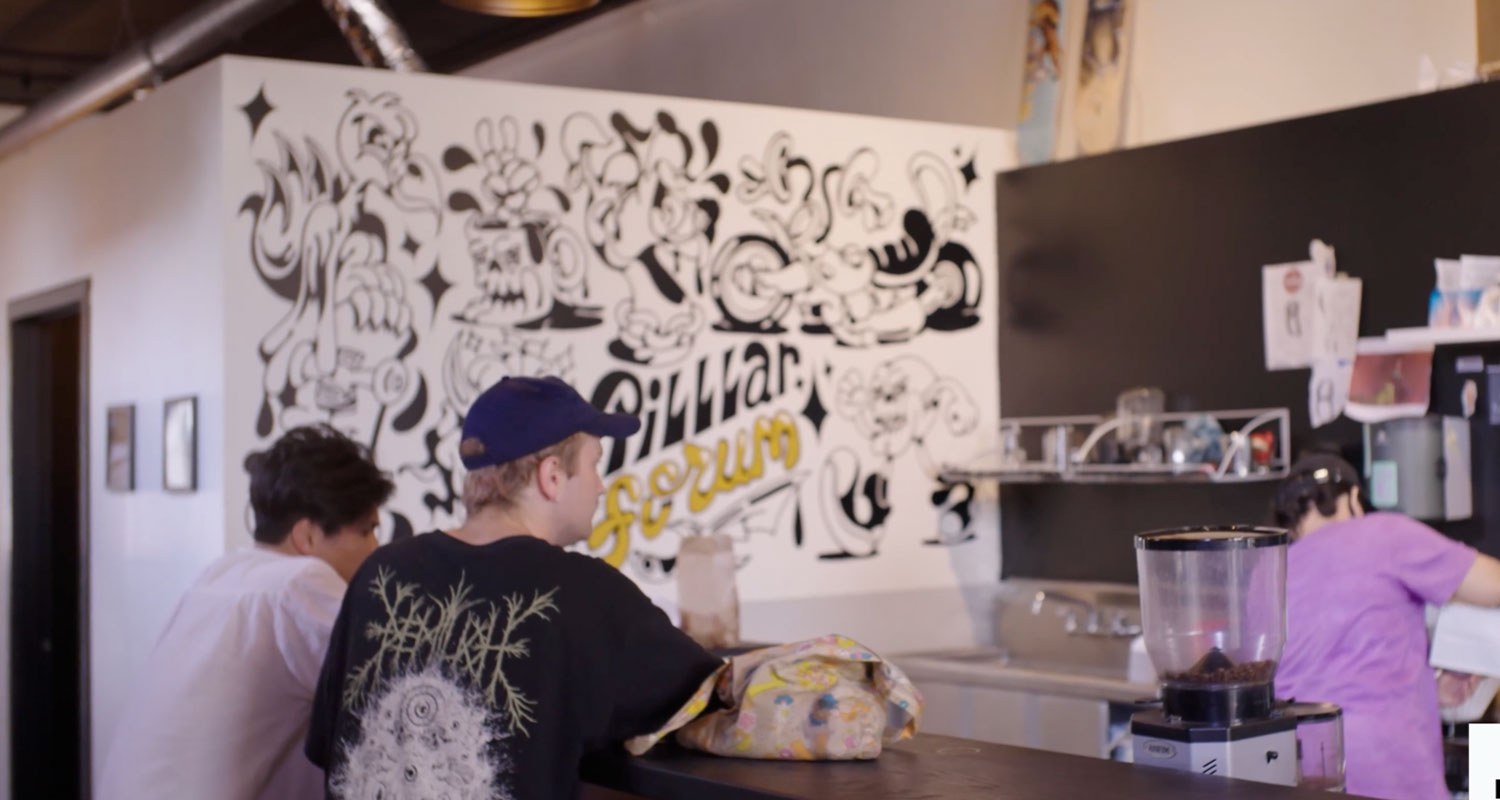 (Central Avenue Cultural District)
2300 Central Avenue Northeast
Pilllar (it has an extra L because it's extra large) is the kind of place where you can drop in on a weeknight, find Jeopardy on the television, and order coffee or tea or a THC seltzer from Lindsey, the barista. If you get a Jeopardy question right, she'll give you a Starburst. The music playing overhead is often her playlist - it's eclectic. The whole place is. Pilllar is, without question, the best coffee shop / skate shop / music space in the state, maybe even the country. The coffee is expertly prepared, you can shop while you sip (caps and t-shirts, hoodies and zines, skate decks (but no trucks)). Next to the front door is an open space barely large enough for a drum kit, a bassist, a guitarist, a lead singer, three chords, and the truth. Forty people might be gathered around you. Some of them may mosh. It's wild, and it may get loud. If you forget earplugs, fret not. They got you. There's a jar full of them sitting right by the cash register.
In the Heart of the Beast Puppet and Mask Theatre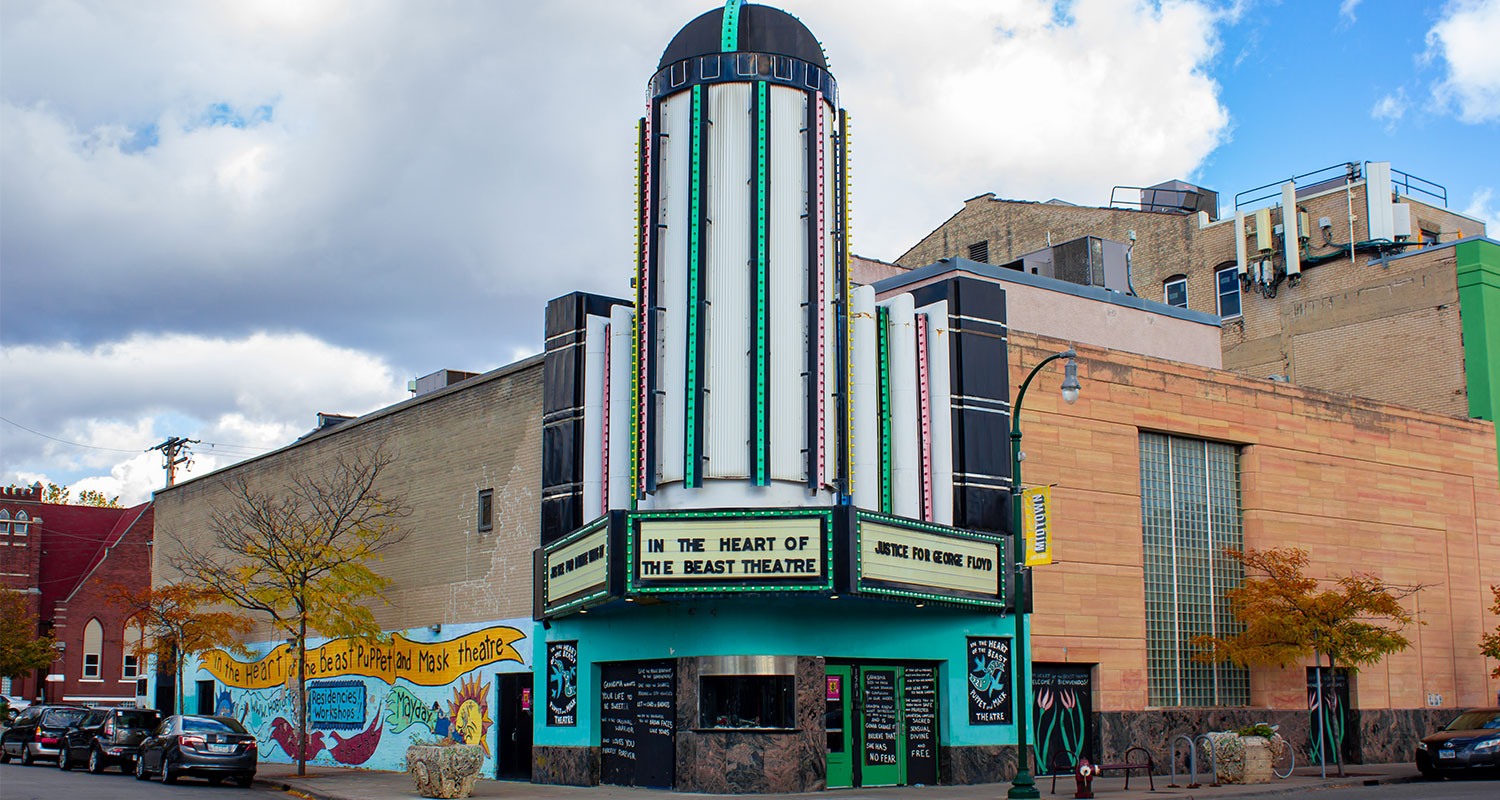 (East Lake Cultural District)
1500 West Lake Street
This year marks 50 years of puppet making, mask making, and imaginative shows for In the Heart of the Beast Puppet and Mask Theatre. Heart of the Beast also hosts a puppet library, and operates a laboratory for emerging puppet and mask-theater artists. Shows at Heart of the Beast run the gamut from hand puppetry in the lobby staged by artists crouching behind a handmade wooden stage like old Punch and Judy used to use, to puppets so huge they can barely fit in the theater. A show can be rooted in shadows, emerge from projectors, be performed by marionettes, or made magical by manipulation rods. Regardless of size, the puppet theater at Heart of the Big is always grand and gigantic. The only limits are their imagination (and yours).
Pro tip: on the first Sunday in May, the Minneapolis May Day Parade is a can't-miss event. It was started by Heart of the Beast in 1975 and released to the stewardship of community groups in 2023.
More Cultural Institutions in the Districts
All My Relations Gallery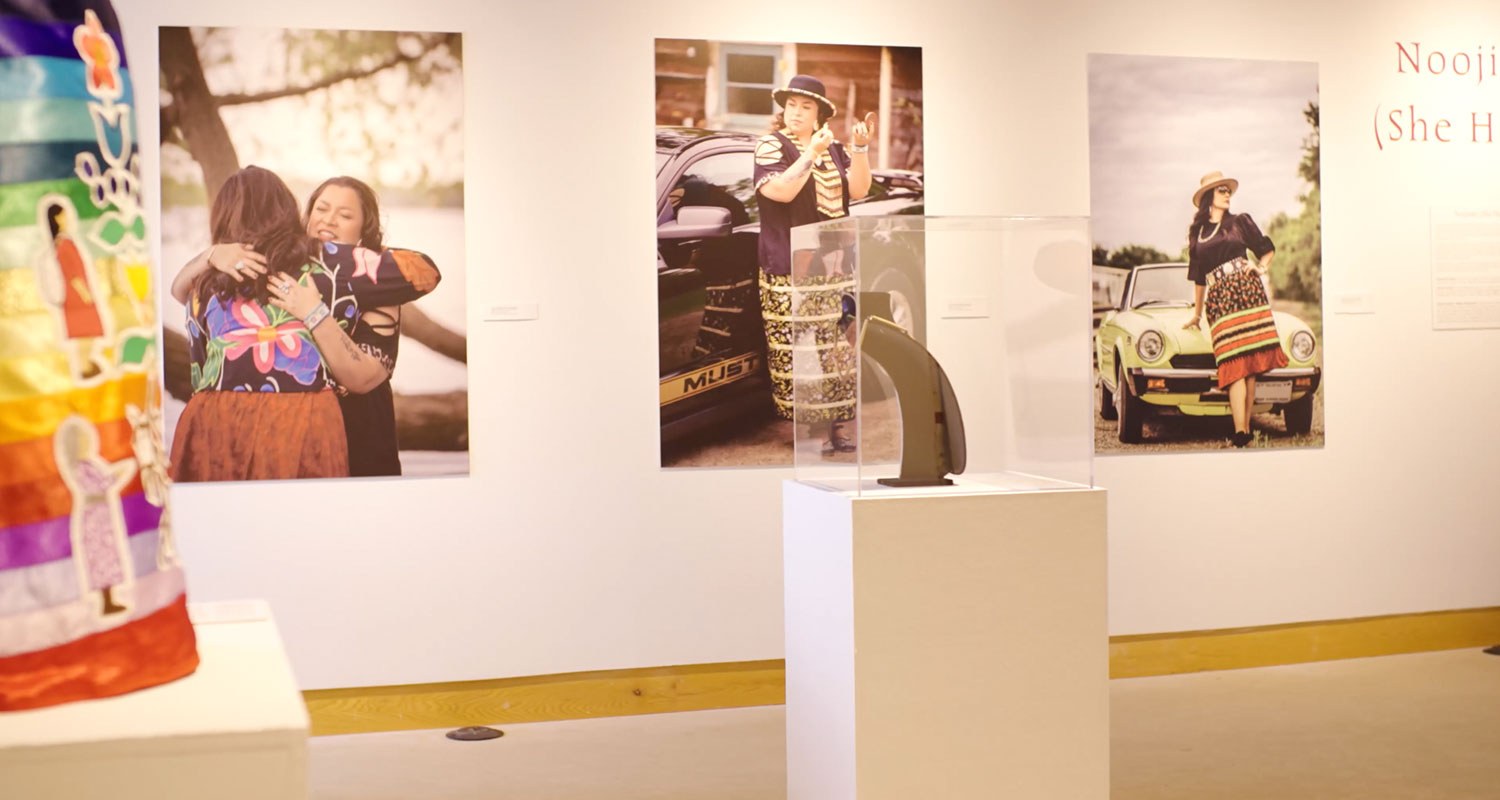 (Franklin Avenue Cultural District)
1414 East Franklin Avenue

On Franklin Avenue, you'll find a small yellow building that's home to Pow Wow Grounds Coffee (try the Frybread Pizza) and All My Relations Gallery, a museum centering contemporary art by American Indian artists. As you enter from the east, take a moment to enjoy the art installed on the outside of the building. Inside, you'll find exhibitions curated thoughtfully by Angela Two Stars, an accomplished visual artist who is an enrolled member of the Sisseton Wahpeton Oyate. The gallery itself is relatively small and kinda u-shaped and a wonderful place to spend an hour or so after enjoying a cup of Pow Wow Grounds coffee.

Pro tip: in season, every Thursday from 11:00 to 3:00, you can also enjoy Four Sisters Farmer's Market in the All My Relations parking lot. Often there's music, and, if you're lucky, you'll be there when the Pretendians are playing. Popular mystery author Marcie Rendon may have a table up and a few of her books available to buy and have signed.
Somali Museum of Minnesota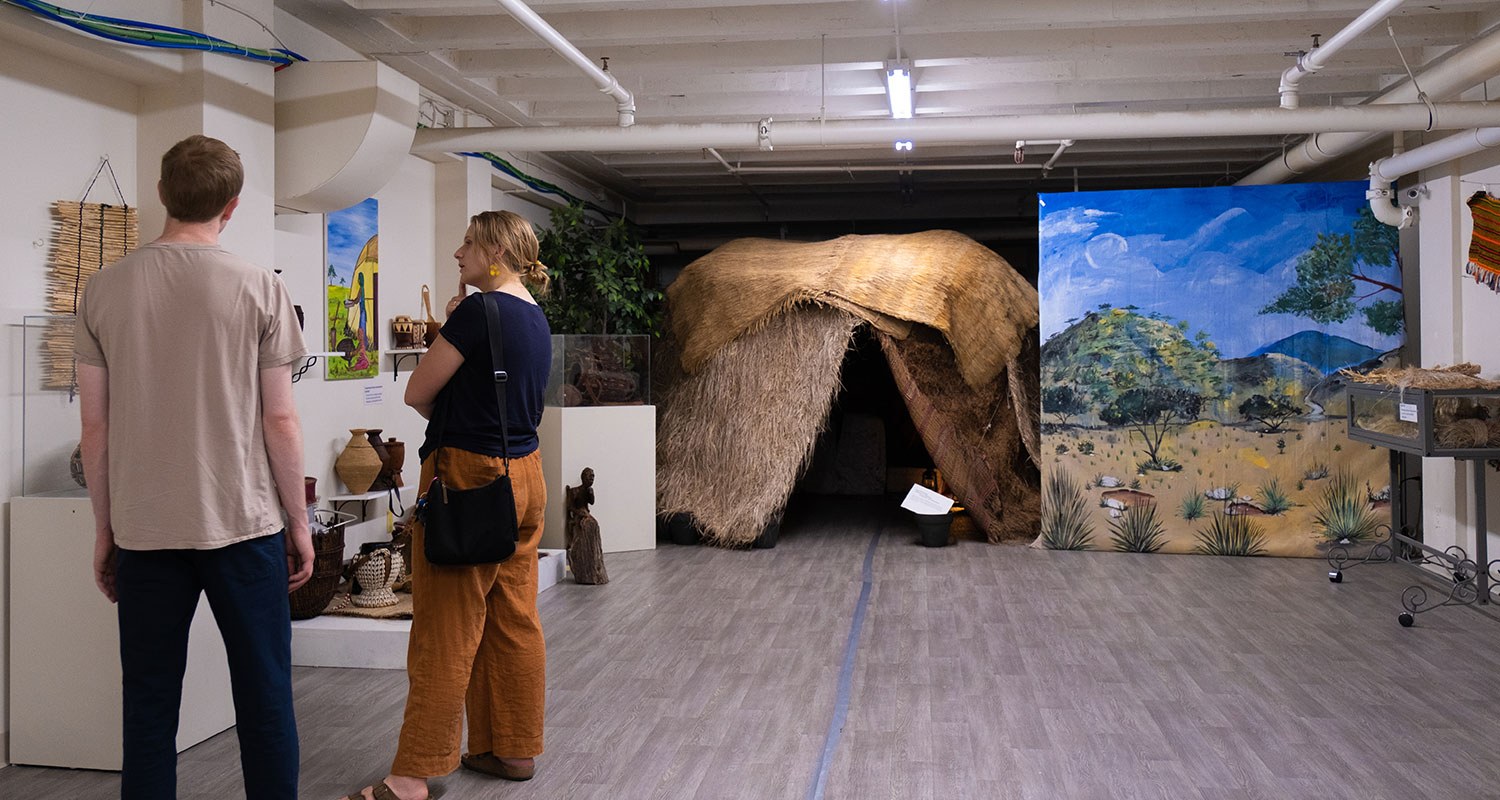 (East Lake Cultural District)
1516 East Lake Street

Most cities have their hidden gems, outstanding places you have to seek out skillfully by keeping your nose to the ground or getting a tip from a hipster. The Somali Museum of Minnesota is just such a place. You'll find it inside a pedestrian office building near the middle of Lake Street, in the heart of an area filled with wonderful restaurants and specialty grocery stores. Inside, along a hallway with a small pharmacy, a coffee shop emitting sublime fragrances, and a hijab clothier, around the corner and down a flight of stairs, you'll find it. The museum is small and full of significant carefully-curated artifacts: painting, pottery, and beautifully woven baskets are just a few of the arts and master crafts in their collection. The Somali Museum of Minnesota is educational and enlightening.
Pro tip: check the hours online before you go, they're not open every day or all the time.