About Us
You want to know more about us? We get that a lot.
We don't like to brag, but the Minneapolis Convention Center (MCC) is certifiably awesome. It's also certifiably green.
The MCC is LEED Certified for Existing Buildings: Operations & Maintenance (EBOM) and maintains its Level One certification to the ASTM Standard pertaining to the Evaluation and Selection of Venues for Environmentally Sustainable Meetings, Events, Trade Shows and Conferences.
The new international sustainability venue standard is one of nine standards introduced by the meetings, conventions, exhibitions and events industry to provide event planners and suppliers with specifications for producing events in a more sustainable manner.
---
Here at the Minneapolis Convention Center, we are proud of the role we hold in a vibrant Minneapolis economy. We believe in the impact we make in our community from job sustainability to environmental initiatives and we are dedicated to the people and businesses that make our city amazing.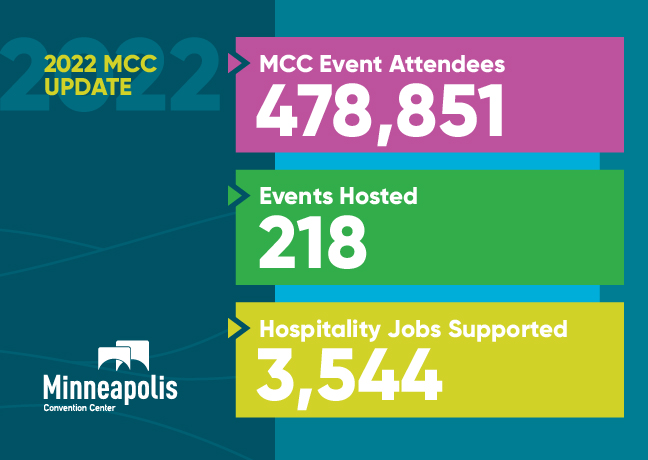 We are successful because of the relationships we build with our employees and our partners. Our operations support more than 8,600 jobs of the 36,000 hospitality jobs in our community. We are the cornerstone of an industry that provides careers to individuals with a heart for service to our community. These careers are diverse and engaging, from entry level jobs that provide an opportunity to grow, to executive, marketing, finance, and operations positions that support our guests.
A perfect example of how a career in hospitality can connect with our community is our partner, Kelber Catering, a majority women-owned and managed local company that has provided great service, fantastic food, and hospitality careers in our facility since our beginning. The servers, cooks, dishwashers, receiving clerks, purchasing agents, and sales staff all put their passion for excellence into the service they provide at the Minneapolis Convention Center.