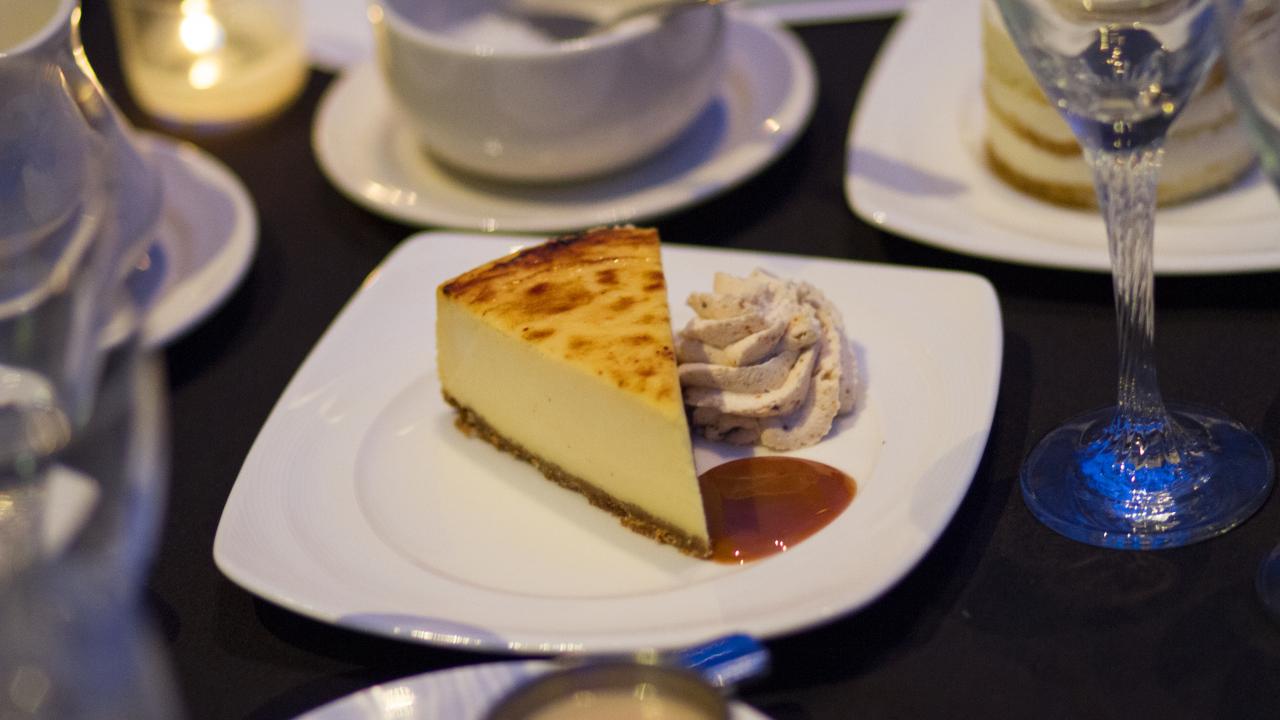 FOOD AND BEVERAGE SERVICES
Industry award-winning Kelber Catering is the exclusive caterer and concessionaire for the Minneapolis Convention Center.
As an integral part of the convention business in Minneapolis since 1927, they have the experience to bring your dining desires to fruition. Ensuring your meals run smoothly, Kelber's on-site management team is available before, during and after to guarantee you the highest level of customer service. Kelber is a local family-owned company whose total commitment is to provide the finest food and beverage service available.
---
Catering
Our highly trained culinary team is proud to say that, from pastries to entrees, all of our food is prepared in our on-site, state-of-the-art facility.
Kelber Catering specializes in creating menus to fit the uniqueness of your event. From grand receptions of 10,000 to intimate affairs or your everyday needs of concession retail services, Kelber Catering embraces the challenge of captivating your palate and exceeding your expectations. Our mission is to make your event run impeccably.
From grand receptions for 8,000 in the exhibit halls to intimate affairs in Seasons or the every day needs of concession services, Kelber Catering has the facilities and knowledge to execute your event flawlessly.
>>>View Kelber Catering Menus Here
Dunn Bros. Cafe
Dunn Bros. Cafe is located first-floor main lobby of the Minneapolis Convention Center. Owned and operated by Kelber Catering, the cafe is open daily 7 a.m. – 5 p.m. and offers fresh baked goods and sandwiches prepared in Kelber's on-premise bakery by their award-winning pastry chefs.
All coffee served by Kelber Catering in the Minneapolis Convention Center, including catering functions and retail outlets, is roasted on-premise by Dunn Bros. certified roasting professionals.
Contacts
Lisa Anderson, Director of Catering Sales, 612.335.6321
Heidi Hudson, Catering Sales Manager, 612.335.6082
Stephanie Case, Catering Sales Coordinator, 612.335.6171
Kim Nelson, CEO
---
Food Sampling
Food sampling permits and inspections are under the authority of the Minneapolis Health Department, Division of Environmental Health. It is the responsibility of Permittee to:
Obtain approval for sampling from the MCC and Kelber Catering
Fill out the "Event Food Sponsor Permit"
Collect completed "Short-Term Food Permit" applications and permit fees from each exhibitor planning to distribute food and/or beverage
Submit all applications and fees directly to the Minneapolis Development Review Office at least 10 business days prior to the event start date.
Please visit http://www.minneapolismn.gov/health/inspections/food-short for full application materials and information.
Additional Information:
- Food vendors must comply to the Environmentally Acceptable Packaging Ordinance View PDF >>>
- Food and/or beverage samples may only be distributed directly from an exhibit booth, within the show floor exhibit space.
- Food and/or beverages samplings are limited to products manufactured, processed or distributed by the exhibiting company.
- The MCC offers hand washing stations and three-compartment sinks for rent.
- All items distributed are limited to SAMPLE SIZE:
Food portions are limited to 2 ounces

Non-alcoholic beverages are limited to 5 ounces

Alcoholic beverage samples are limited as follows:

Beer – 3 ounces

Wine – 1.5 ounces

Liqueur or Cordials – .75 ounce

Distilled Spirits – .50 ounce
Exhibitors who wish to distribute alcohol samples from their booth must contact Kelber Catering in advance for fees and regulations involved with sampling under Kelber Catering's liquor license. Kelber Catering retains the right of final approval on the dispensing of beer, wine or other alcoholic beverages by exhibitors.