The Great Northern Outdoor Dining Experiences
This is your guide to all things food during the Great Northern Festival.
After making the most of the events and activities, festival goers can fill up at various dining events across the cities. Outdoor dining events are not just for the summertime anymore. The Great Northern is set to prove that colder temperatures don't keep us from enjoying our next drink or meal in the fresh air. Cheers to embracing the elements and enjoying the company of friends, family and collegues in the great outdoors, year-round.
Great Northern Festival food and drink events include:
Barbette and Northern Spark present B-Lectric: A Celebration of Art and Light. Featuring outdoor projections and film screenings on ice, DJ Jake Rudh (89.3 The Current and Transmission), Art Shanty Projects, Infiammati Fire Circus, Indeed Beer, a whiskey & bourbon winter cocktail bar, oysters, kefta, and more. This is a free and zero waste event!
Location: Irving and Lagoon in Minneapolis
A Winter Table | Monday, January 30 at 5:30pm
In the bustling and hip North Loop neighborhood, The Bachelor Farmer's Paul Berglund and Spoon and Stable's Gavin Kaysen will be showcasing an classic outdoor experience. The table will be set for 100 and peppered with luminaries and warming bonfires. Guests will enjoy a meal inspired by the brisk and beautiful Minnesota winters. Meritage chef Russell Kelin will treat attendees to seafood towers, wine and cocktail pariings throughout the evening. Make sure to wait around for dessert and snuggle up with Faribault Woolen Mill Blankets while roasting s'mores over the open flame.
Location: North First Street in the North Loop neighborhood of Minneapolis
Join Chef Thomas Boemer of Corner Table and Revival and Chef Adam Eaton of Saint Dinette for a French Canadian-inspired, outdoor winter feast! This is a great opportunity to enjoy an elegant meal and delicious beverage over an open fire with friends and family. Eric Dayton, co-founder of The Great Northern said it best: "There's nothing more Minnesotan than enjoying an outdoor meal or drink with friends and a good fire. And there's no reason we can't enjoy those traditions in winter, too!"
Location: Saint Paul Farmers Market
The Swedish "Kraftskivan" party, traditionally held during warm weather, is receiving special care from the good folks at The Great Northern. Jorge Guzman, Surly's Executive Chef and his Brewer's Table team are joining talents with Wyatt Evans of Saint Paul's Heirloom, turning the idea of Kraftskivan upside down to host an outdoor crayfish party at Surly Brewing Co. Foodies and brewies will also enjoy smoked sturgeon, Scandinavian delicacies, and ecclectic brewery concoctions from Surly Brewing. If that isn't enough, for the first time ever, come experience the debut of the nation's first community-owned mobile sauna, courtesy of 612 Sauna Society.
Location: Surly Brewing Co.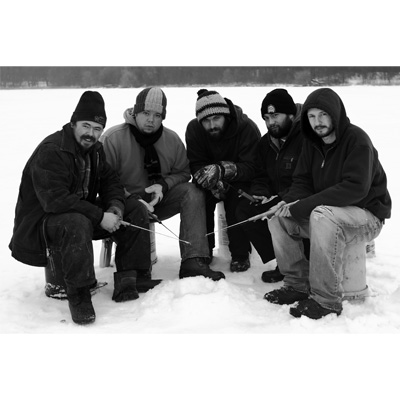 Check out of work early, grab your collegues and jet to Rice Park for happy hour! Warm up with Not Your Father's Root Beer, wine by the glass and delicious brews. Black Market BBQ will be serving up root beer ribs while jamming out to the groovy sounds of the White Iron Band.
Location: Saint Paul Winter Carnival, Rice Park
Attention brew lovers! The Beer Dabbler will once again present the largest outdoor beer festival in the great state of Minnesota. Featuring more than 150 breweries, you can try unlimited samples and check out live music and a homebrew contest. Lunds & Byerlys will present a meat and cheese showcase in Warner Coliseum.
Location: Minnesota State Fairgrounds
---
We believe in being out in it. The cold. The ice. The snow. The flurries and drifts and whiteouts and whatnot — all of it. We believe in layering up. Bundling up. Wearing big coats, big boots and even bigger hats. We believe in ice skates, snow skis and snowshoes. We believe in seeing our breath, subzero temps and icicles as big as hockey sticks. We believe in sitting by the fire and raising a glass of something warm to wintry mixes and winter advisories and winter storm warnings. To snowmen and snow forts and snowmobile suits. We believe in spending winter in winter. We believe in this place we live. We embrace it. We celebrate it. It's what we do. It's what we've always done. Raise a mitten if you're in.

-The Great Northern Manifesto