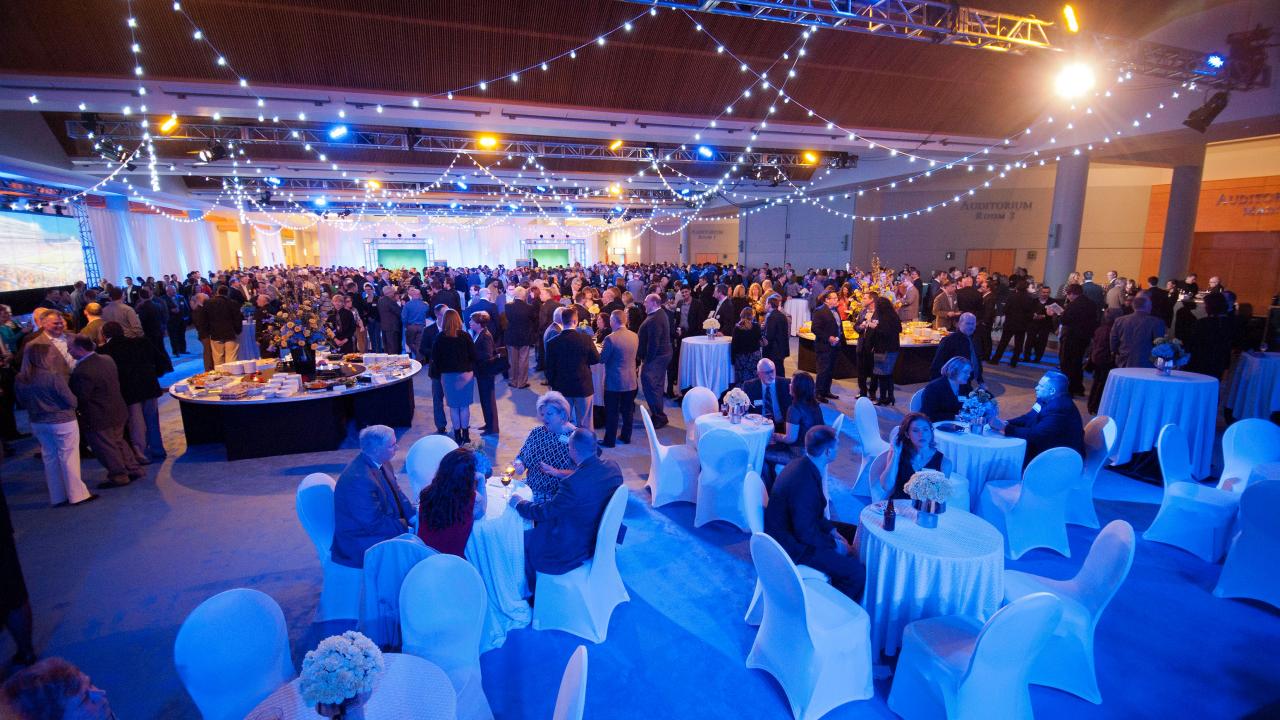 Top Meetings Trends of 2016
There are many reasons to hold your next meeting in Minneapolis, Minnesota. Minneapolis is a part of the 15th largest Metropolitan area in the United States. With four distinct seasons to enjoy it should be no surprise that Minneapolis is the American Fitness Index's "Fittest City in America" with a multitude of active opportunities available in an urban core within a parklike setting. Being one of the most accessible cities there are almost no continental U.S. destinations in excess of a three-hour, non-stop flight. There are many transportation option extensive bus routes, light rail, and Gold Level biking paths including a great bike share program that makes navigating the city easy, too. In addition, the Twin Cities features award-winning theater and dozens of museums, as well as craft breweries and James Beard Award-winning restaurants—many within walking distance of Minneapolis Convention Center.
One Stop Meetings
Today's meeting attendees want more than trade shows and sit down dinners, and Minneapolis Convention Center (MCC) addresses many current trends – from use of outdoor gathering places to 'greener' business practices and broader food choices.
The state's largest meeting and convention facility features more than 480,000 square feet of exhibit space, a 28,000 square-foot ballroom, a 3,400-fixed-seat auditorium and 90 meeting rooms. There is enough space for social interaction and networking and it is easy for the attendee to get to the next meeting. Having no pillars in the meeting rooms provide ease to set up the rooms in various configurations. Its award winning staff assists with housing, registration, and online and on-site services.
---
Greener Meetings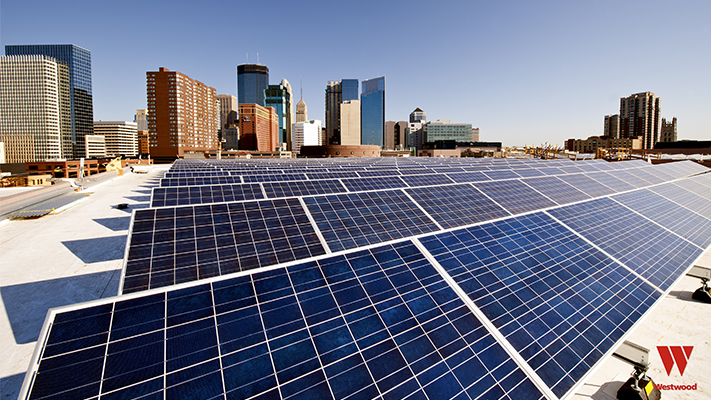 The MCC has multiple sustainability goals, too. In fact, the Green Meeting Industry Council named it a leader in sustainability during 2014. MCC already generates 750,000 kilowatts of renewable energy annually through power collected by 2,613 rooftop solar panels, says Katie Smith, CMP and director of sales and marketing. MCC has also created a pollinator garden on its grounds, with native plants drawing butterflies and bees. The garden requires less irrigation and maintenance, and is naturally pest tolerant or resistant.
By 2020, the facility's energy use will decrease by 20 percent, with installation of a new HVAC system and LED lighting throughout the building. While a rainwater storage system already feeds the grounds, 2020 is the target date to reduce overall water use by 20 percent, "Our goal is to consistently recycle at 60% and we are well on our way with a recycling rate in 2015 of 59%." Smith says, "and our partner, Kelber Catering, is a huge help with this."requires less irrigation and maintenance, and is naturally pest tolerant or resistant.
---
Changing Meeting Environments
Many of today's meetings are less formal than in the past, with less call for traditional stages. "All of our rooms are built without pillars, which allows the meeting planner flexibility with their meeting room set up," Smith says. "We have a built-in stage in our ballroom and in our auditorium, so not stage needs to be built in either room which ultimately reduces the planner's expenses."
In addition, meeting planners want richer A/V options for their professional gatherings. "We have a significant amount of A/V at MCC , the planner has an option to use our own AV or we work with [individual] A/V companies to put together the best package for individual clients." A recent infrastructure upgrade features Single Mode Fiber throughout the building, on a 10Gb backbone, with more than 360 new wireless access points and a new VOIP PBX infrastructure for voice over IP phones and conference phones.
Attendees increasingly seek non-traditional meeting space. "We have a couple of areas with nice leather chairs where you can have a quiet conversation," Smith says. Attendees can enjoy a Beer or Cocktail in our Craft Bar and Lounge. It is an excellent location to continue discussions from the exhibit floor or have a meal.
"We are refreshing our Convention Center Plaza – a green roof on our parking garage. Having outdoor space creates endless possibilities to innovate and create a place to meet OUTSIDE. The plaza enriches the social atmosphere in which we all live." I think [the Plaza] is going to be even more appealing," says Lisa Anderson, director of sales and marketing for MCC's exclusive catering and concessionaire partner, Kelber Catering. "Clients really fall in love with it."
Artwork chosen through the Creative City Challenge, decorates the Plaza, too. The 2016 Winning Project: Wolf and Moose, features enormous sculptures of an interactive, animated and illuminated wolf and moose, made from recycled materials.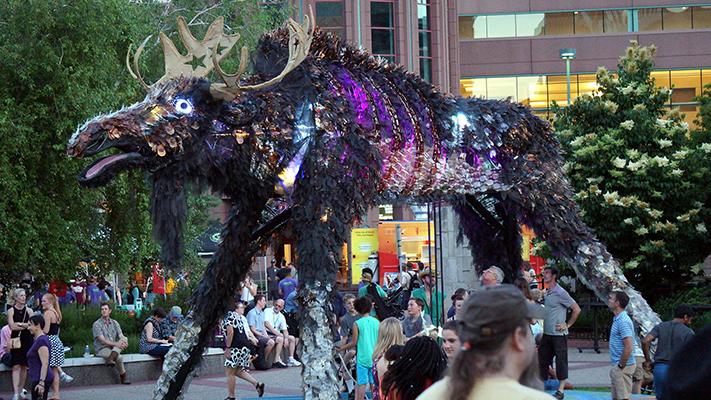 Meeting planners sometimes request box lunches to enjoy on the Plaza, or ask that food concession stands be set up there.
"It's in the city, but its own little world," Smith says. "Hotels are wrapped all around and you can walk through [the green space] if you don't want to use the skyway."
---
Evolving Food Choices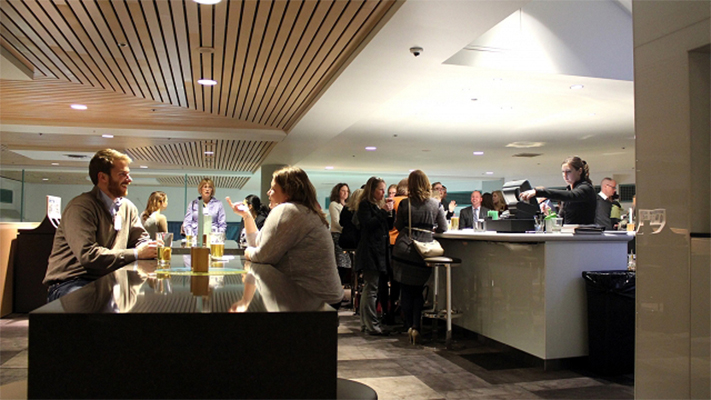 Some 'pop-up meetings' take place inside the Craft Bar and Lounge, which partners with the Minnesota Craft Brewers Guild, and features four Minnesota beers on tap, monthly. Food requests have changed significantly in recent years, too, with increased demand for locally sourced, organic, vegetarian and gluten-free dishes.
Fresh flavor is in high demand as well. "Local is a big thing for us," Anderson says. "We get the herbs very fresh." In addition, individually quick-frozen herbs are more available in bags. "We have a lot of herb blends made specifically for us," Doody says.Kelber Catering has substituted rice flour for wheat flour in recipes, from gluten-free brownies to a sauce thickening agent. "It incorporates very nicely," says John Doody, executive sous chef. "It's more expensive, but we use less. There are so many [gluten-free products] available now…and they're a lot better quality." Today, many plated meals are completely gluten free.
There's greater awareness of different food styles, too, such as Thai dishes, and Kelber Catering features dining packages geared towards specific ethnic cuisines. Anderson has noticed a trend towards less heavy meals, with fewer cream sauces, and salads served on the same plate as entrees.
More meetings include cooking demonstrations, too. "We do that individually, for different groups," Doody says. "A lot of times we do all of the demo prep downstairs and then create the recipe so they can pass it out."
Helping the Community
MCC and Kelber Catering provide creative opportunities for 'giving back' to the community, as well. Table scraps are sent to hog farms, cooking oil is transformed into soap, and un-served plated meals are chilled and then donated to local churches.
In cooperation with local service and volunteer organizations, meeting groups may build bikes for children who can't otherwise afford them. They can pack meals for malnourished youngsters, collect post-trade-show products for distribution in the community, and much more.
Meeting planners will find plenty to like about professional events at Minneapolis Convention Center. Whether your group is intimate or enormous, prefers traditional or non-traditional meeting space, and wants sit-down dinners or individual concessions, MCC has it all.
Featured Video