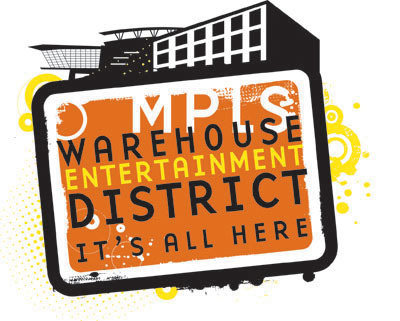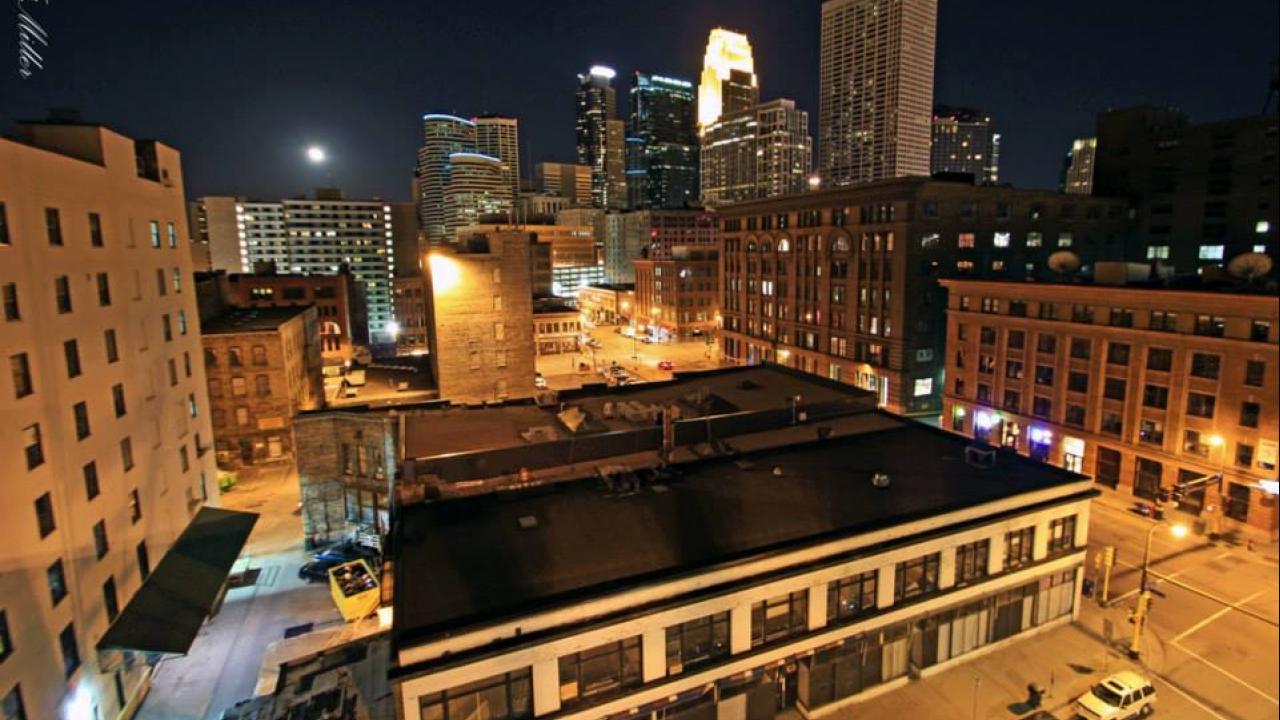 Minneapolis Warehouse District
The Minneapolis Warehouse Entertainment District and Warehouse District Business Association.
The North Loop is a neighborhood of the Central community of Minneapolis, Minnesota. The neighborhood is commonly known as the Warehouse District from the city's shipping hub years. It includes the Minneapolis Warehouse Historic District which is listed on the National Register of Historic Places. The North Loop is located just northwest of the central business district between downtown Minneapolis and the Mississippi River. Streets in the North Loop are oriented to be parallel to the river, which means that they run at a 45-degree angle.
Although the extent of the neighborhood technically extends further to the south, the main residential and commercial area of the North Loop is roughly a rectangle bounded byHennepin Avenue (in the southeast), Plymouth Avenue (in the northwest), the elevated 4th street freeway entrance/exit in the southwest, and the Mississippi River in the northeast.Washington Avenue is the main thoroughfare through the neighborhood.
EAT & DRINK
---
Be'wiched Deli
612-747-4330
800 Washington Ave N
Suite 101

Black Sheep Coal Fired Pizza
612-342-2625
600 North Washington #B101

Borough
612-354-3135
730 Washington Ave N

Brass Rail
612-333-3016
422 Hennepin Ave

Brothers Bar and Grill
612-339-4240
430 First Ave N, Lower Level

Cask Cookhouse
at Loews Minneapolis Hotel
612-312-1821
601 First Ave N

City Works
612-361-2900
Mayo Clinic Square
600 Hennepin Ave

Cosmos
at Loews Minneapolis Hotel
612-312-1168
601 First Ave N

Darby's
612-746-5066
315 5th Ave N

Fine Line Music Cafe
612-338-8100
318 First Avenue N

Fulton Brewing Company
612-333-3208
414 6th Avenue N

Gluek's Bar & Restaurant
612-338-6621
16 N 6th St

Hubert's Sports Bar & Grill
612-767-2960
600 First

J.D. Hoyts
612-338-1560
301 Washington Ave

Jackson's Hole Bar & Grill
612-343-4950
106 North 3rd St

Jimmy John's
600 Hennepin Ave S
612-333-6677

Kieran's Irish Pub
612-339-4499
600 Hennepin Ave

Kokapelli Deli
612-338-8153
100 North 6th St
Butler Square - Lower Level

Loon Cafe
612-332-8342
500 First Ave N

Loop Bar + Restaurant
612-340-0010
606 Washington Ave N

Lyon's Pub
612-333-6612
16 South 6th St

Mason's Restaurant Barre
612-516-3344
528 Hennepin Ave D

Monte Carlo Bar & Cafe
339-2404
219 Third Ave N

Moose and Sadie's Cafe/Coffee
612-371-0464
212 Third Ave N

O'Donovan's Irish Pub
612-317-8896
700 First Ave N

Pizza Luce
612-333-7359
119 North 4th St

Red Cow
612-238-0050
208 First Ave N

Runyons
332-7158
107 Washington Ave N

Seven Steakhouse & Sushi
612-238-7771
700 Hennepin Ave

Smack Shack
612-259-7288
603 Washington Ave N

Sneaky Pete's
Ultimate Fun Bar & Gril
14 North 5th St
612-333-8820

The 508 Bar & Restaurant
612-339-0036
508 First Ave N

The Depot Tavern
612-338-1828
17 North 7th St

The Freehouse
612-339-7011
701 Washington Ave N

The Pourhouse
612-210-5692
10 South 5th St
ATTRACTIONS
---
Aqua Nightclub & Lounge

Circa Gallery

Fine Line Music Cafe

Hennepin Center for the Arts

Hennepin Theatre Trust

Interact Center for the
Visual and Performing Arts

Sikora Salon

The Lab Theater

Traffic Zone Center for Visual Art

Yoga Center of Minneapolis

Zenon Dance Company and School
CONTACT
---
Minneapolis Warehouse
612-334-3131
322 First Ave N
mplswarehouse.com