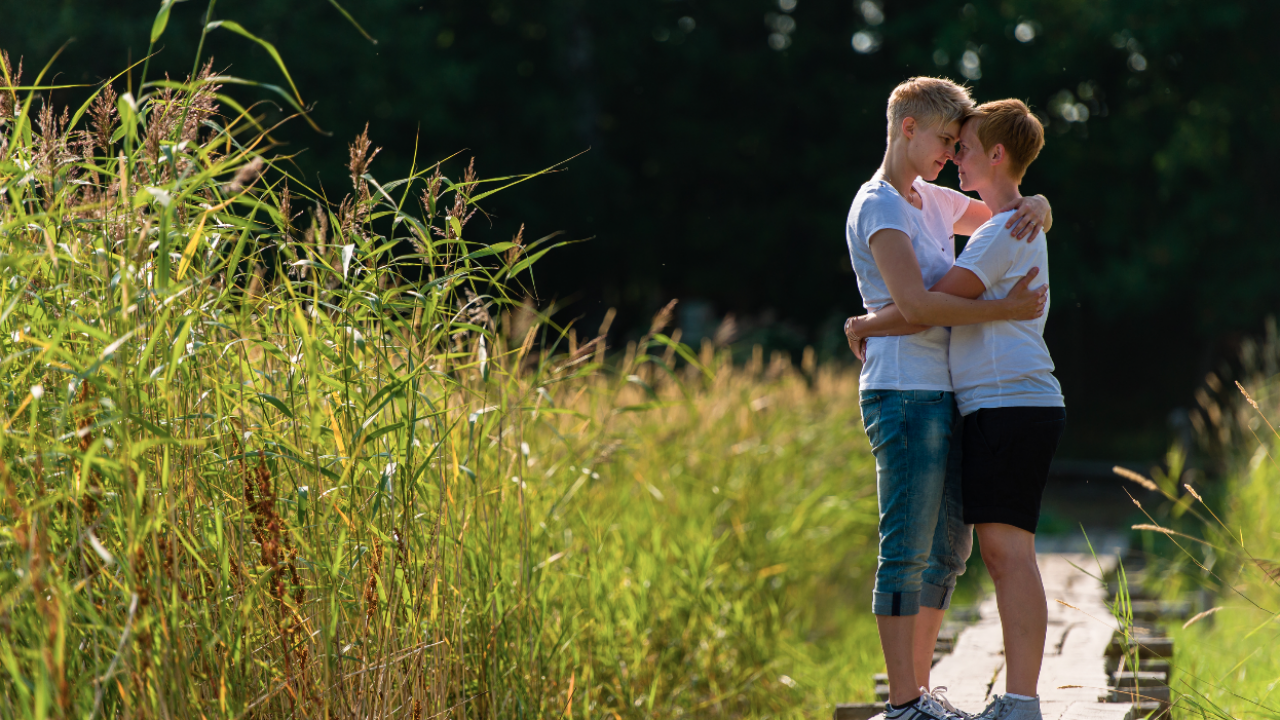 First LGBT Couples in Minneapolis
FIRST LGBT MARRIED COUPLES IN MINNEAPOLIS
On August 1st, 2013, same-sex marriages will be legal in the state of Minnesota. To celebrate this historic and momentous occasion, Mayor R.T. Rybak has selected two couples' weddings he will officiate at midnight on the 1st.
Read more about the entire day here, then scroll down below to learn more about the two couples that will be the first same-sex marriages ever in Minneapolis.
MARGARET MILES AND CATHY TEN BROEKE
Minneapolis residents Margaret Miles and Cathy ten Broeke met as coworkers at St. Stephen's Human Services in Minneapolis. Cathy is Minnesota's Director to Prevent and End Homelessness and Margaret is the Director of Development and Communications for St. Stephen's Human Services. In 2001, they held a festive commitment ceremony, which earned a small feature in Minnesota Bride magazine. They have a five-year-old son, Louie.
Ms. ten Broeke and Ms. Miles said, "We have been 100% committed as a family for 12 years. The legal recognition of our commitment by our beloved Minnesota means that our family will have the legal support and protection that every family wants. We are deeply grateful that our son's generation will grow up knowing not only that they are held in the arms of a loving community, but are also embraced by the protections and privileges that this legal recognition gives.
"We are honored to have our ceremony officiated by Mayor R.T. Rybak, who has been a leader in bringing marriage equality to Minnesota," they added.
AL GIRAUD AND JEFF ISAACSON
Minneapolis residents Al Giraud and Jeff Isaacson, who are both big sports fans, met on Sept 29, 2002 at a Tampa Bay Bucaneers football game, and have loved being together every day for the last 11 years since then. In 2005, they held a commitment ceremony in Tampa, Florida, where they lived at the time. In 2008, Jeff, a Minneapolis native, persuaded Al, a native Floridian, to move to Minneapolis. Now Al shares Jeff's love of Minneapolis and neither can imagine living anywhere else.
Mr. Giraud and Mr. Isaacson said, "We, our friends and our family have seen us as married since our commitment ceremony eight years ago, but being legally married in our hometown of Minneapolis not only will give us the same rights as any other citizen, but will affirm our relationship in the eyes of our city and community.
"We had considered traveling to Iowa to get married, but we had faith that Minnesota would welcome us before long. We couldn't be happier that the day is now so near," they added.