Pavek After Dark: War of the Worlds
Pavek After Dark: War of the Worlds
Join us on October 21st, 2023, as we celebrate the 35th anniversary of the Pavek Museum's grand opening on October 29, 1988, which coincided with the 50th anniversary of the broadcast of Orson Welles' War of the Worlds radio drama. To celebrate, we are hosting an inaugural fundraiser, Pavek After Dark: War of the Worlds, featuring a star-studded cast reading of Orson Welles' original radio drama by Minnesota Broadcasters Hall of Famers. This event offers a new way to experience the Pavek Museum, and we invite you to join us.
Itinerary
6 p.m. – Pre-Show Happy Hour
7 p.m. – Program: Live Reading of the War of the Worlds Radio Drama
8 p.m. – Post-Show Dessert
Grab your tickets now—availability is limited!
For more information about the Pavek Museum, click here.
Cast list to be announced soon!
Date
Oct 21 6:00 PM –9:00 PM
Event Location
Pavek Museum
Address
3517 Raliegh Ave. St. Louis Park, Minnesota 55416
Website
Buy Tickets
Pavek After Dark: War of the Worlds3517 Raliegh Ave.
St. Louis Park, Minnesota 55416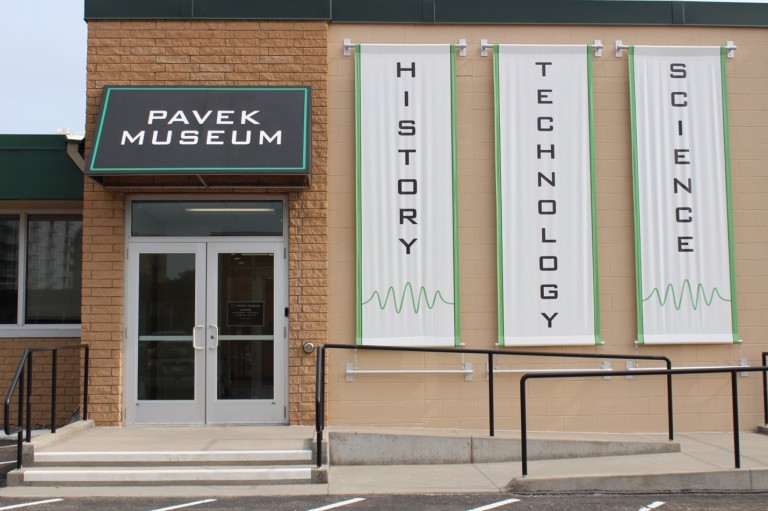 3517 Raleigh Ave. St. Louis Park, 55416