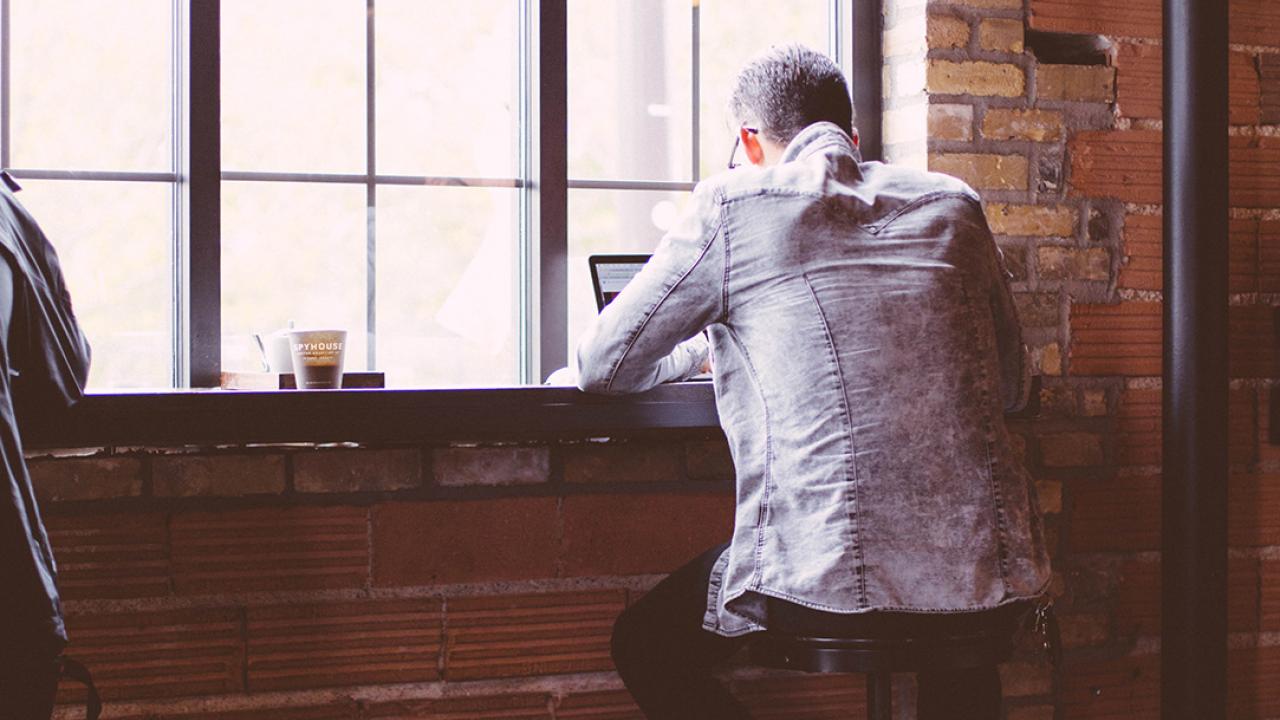 Hipster Haven
Looking for something a little out of the ordinary? Want to get out of your hotel room and into the local scene? Perhaps you are looking to catch some of the best views of the city while feeling like you are miles away on a beautiful lake. Grab your skinny jeans and flannel shirts and settle in to one of the hippest neighborhoods in America – Uptown Minneapolis.
Morning
Start with coffee and pastry at any of Minneapolis' amazing coffee shops. Then, visit Hennepin Avenue's one-of-a-kind boutiques and specialty stores. Some good bets:

Goorin Brothers Hat Shop — Friendly neighborhood hat shops were commonplace and visited regularly back in the day. Goorin Brothers Hat Shop is bringing this piece of history back with a shop where buying a hat is a personal and special experience.
John Fluevog Shoes — Since 1970 John Fluevog has been an independent designer of and retailer of forward-thinking footwear and accessories. Creating 'unique soles for unique souls' that have been seen everywhere from the feet of Madonna and Jack White to the runways of high fashion.
Columbia Sportswear — The Columbia Uptown store features Columbia's high-performance outdoor apparel, footwear, accessories and equipment, as well as stylish Sorel brand footwear throughout two stories of glass, reclaimed wood and locally sourced stone.

Afternoon
Just down the street from the shops grab lunch at Salsa a la Salsa featuring recipes that come from the central part of Mexico, and have been in the family for generations.
If the weather is fine, walk the few blocks down to Lake Calhoun for one of the best views in the city. After lunch, check out some more funky fashions and home accessories at the shops in Calhoun Square.

Evening
For a real Uptown experience, dine with neighborhood trend-setters at the cozy Barbette. Or enjoy dinner at another one of Uptown's hot spots:
Libertine – one of Uptown's hottest restaurants Libertine reflects a diversity of talent united by a belief that the public should be able to drink and eat as they wish, and that creativity thrives in an atmosphere of freedom.
Coup D' Etat - new standard of dining and drinking in Uptown Minneapolis. The smart and stylish restaurant and bar provides intimate dining areas or a semi-private room for larger groups.
Bryant-Lake Bowl - catch live music, edgy theater, good food (once featured on Diners, Drive-ins and Dives), and five lanes of bowling—no kidding!
Chino Latino – Saki bombs, signature drinks and food from the hot zones. Chino Latino is one of Uptown's most lively establishments.
Check out what other travelers say about Minneapolis on tripadvisor