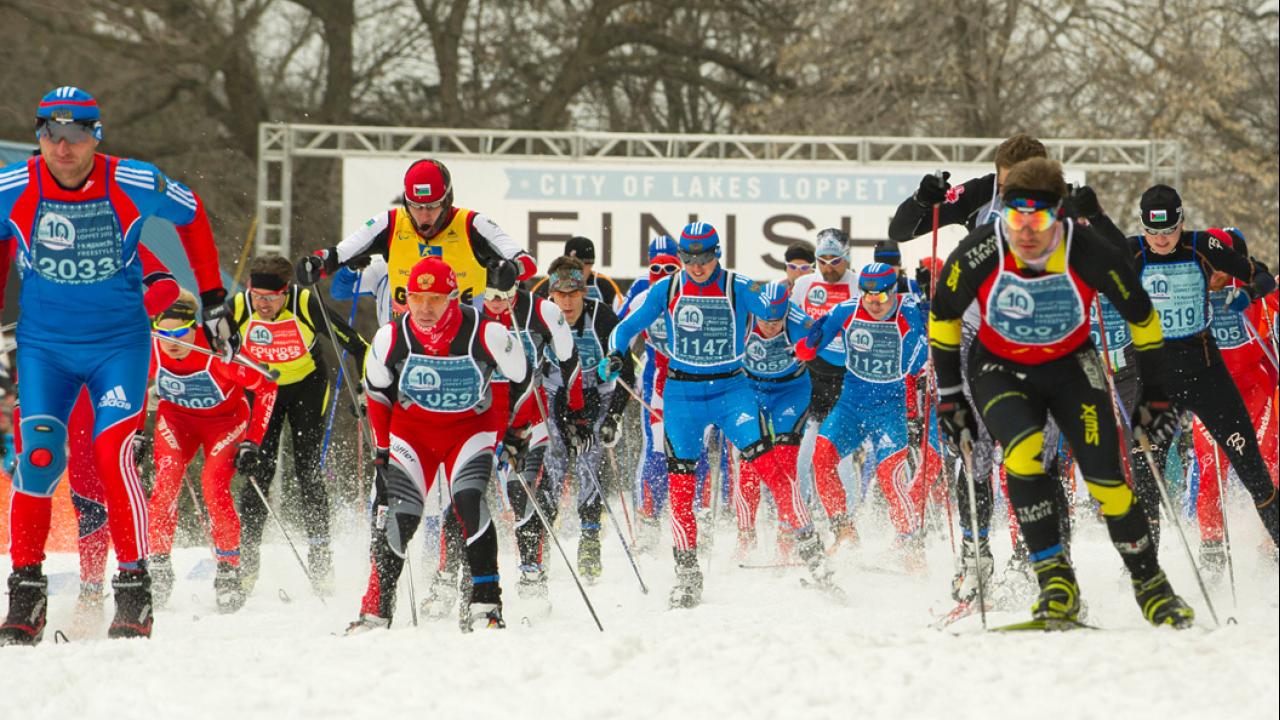 Winter Outdoor Itinerary
Morning
It's no secret that the air can be a bit...brisk...this time of year. BUT, you're an outdoor explorer! That's not going to stop you! You'll need to get the blood running, though, so the Crowne Plaza West is the perfect place to prep for a full day outside. Not only will you be fully refreshed after a night in one of their beds, but their own Athletic Club includes exercise equipment, a pool, whirlpool, sauna, aerobic classes, racquetball, tennis, volleyball and spa treatments for you to get a good morning workout in.
Mid-Morning
There is plenty to do in Minneapolis in the winter, and one of our great parks is where you've got to start. Head to Theodore Wirth Park for the ultimate in winter recreation. Here, you can snowboard, cross-country ski, snow-shoe and go sledding or tubing. Basically, whatever your preferred mode of transportation down a hill is, they've got it. They even have lessons and rentals if you would like to try something new!
Lunch
Come on inside and warm up at The Freehouse. From breakfast to beer they serve their beer side-by-side with that of their competition with the belief that quality and selection of ingredients and the care and craft of our brewmasters and chefs will shine through in every batch we brew, every pint we pour and every plate we serve. It's this commitment and love for what they do that makes it worthy of your selection.
Afternoon
Hop on the Light Rail and spend the afternoon taking a winter walk in Minnehaha Park. This park is beautiful in all seasons and is one of the best places to take a winter walk in the city. Make sure to see the waterfall which can be especially spectacular with shrouded in sheets of ice. This is one of those places where you feel like you're isolated in a picturesque, remote wilderness scene...but you're still in Minneapolis. It's why we're the City by Nature.
Evening
You've been awed by natural beauty. Captivated by nature not usually seen in a city this size. You've conquered lands like the Scandinavians before us, and your hunger is mighty! Take the light rail back and hit up Seven Steak and Sushi. With more than 30 different sushi rolls to choose from, Seven provides endless, delicious and unique options for every sushi lover. Not into sushi? No worries! Seven also has an array of scrumptious steaks, fish, soups, salads and appetizers. Winter months also provide a cozy atmosphere for romantic nights out with the skybar's heated tent before heading back to the Courtyard to crash for the night.