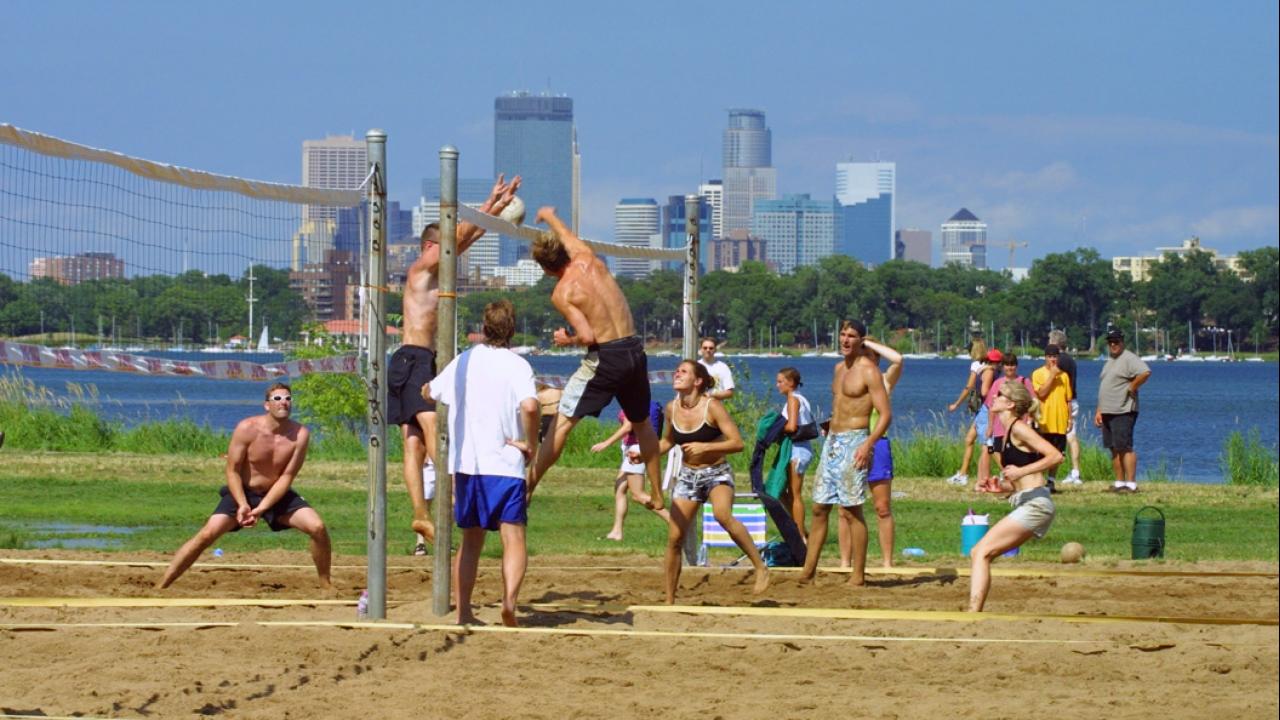 Summer Lovin'
Aw yeah. Baby, you're gonna need to blast that Barry White, 'cause summer in Minneapolis has the romantic vibe floating all around. Check out this itinerary for THE perfect day for you two lovebirds.
Morning
Eat a scrumptious breakfast at Dunn Bros Coffee and get ready to roll. Minneapolis is one of the most physically fit and active cities in the nation, and there's no better way to spend a summer day than out-and-about: at the lakes, playing beach volleyball, on a bike, in a canoe, or clasped to a windsurf board. Of the Chain of Lakes, Calhoun is the best place to get your sport on. After your workout(s), treat yourself at The Tin Fish (in the Lake Calhoun Pavilion) with some fish tacos or fried delights.

Afternoon
Too much sun? Time to shop. Walk down Lake Street where you'll find nationally-known stores like American Apparel and Urban Outfitters, funky boutiques like Go Home, and vintage clothing shops like Ragstock and Tatters. Make sure to stop along Lagoon, Lyndale and Hennepin at the various funky stores and art shops to fully satiate your purchase impulse.
Night Fever
Uptown knows how to do it, with a trip to LIbertine. Check out the hot spot for creativity and freedom, where delicious food and classy drinks make for an atmosphere of freedom. Make sure to get a spot on the rooftop patio, so you can see the sun set over the Minneapolis skyline.
Then make your way over to Chino Latino, one of Uptown's most active bars. Let the dim red lighting give you an excuse to get a little closer to your date, and let their world-famous mojitos seal the night.