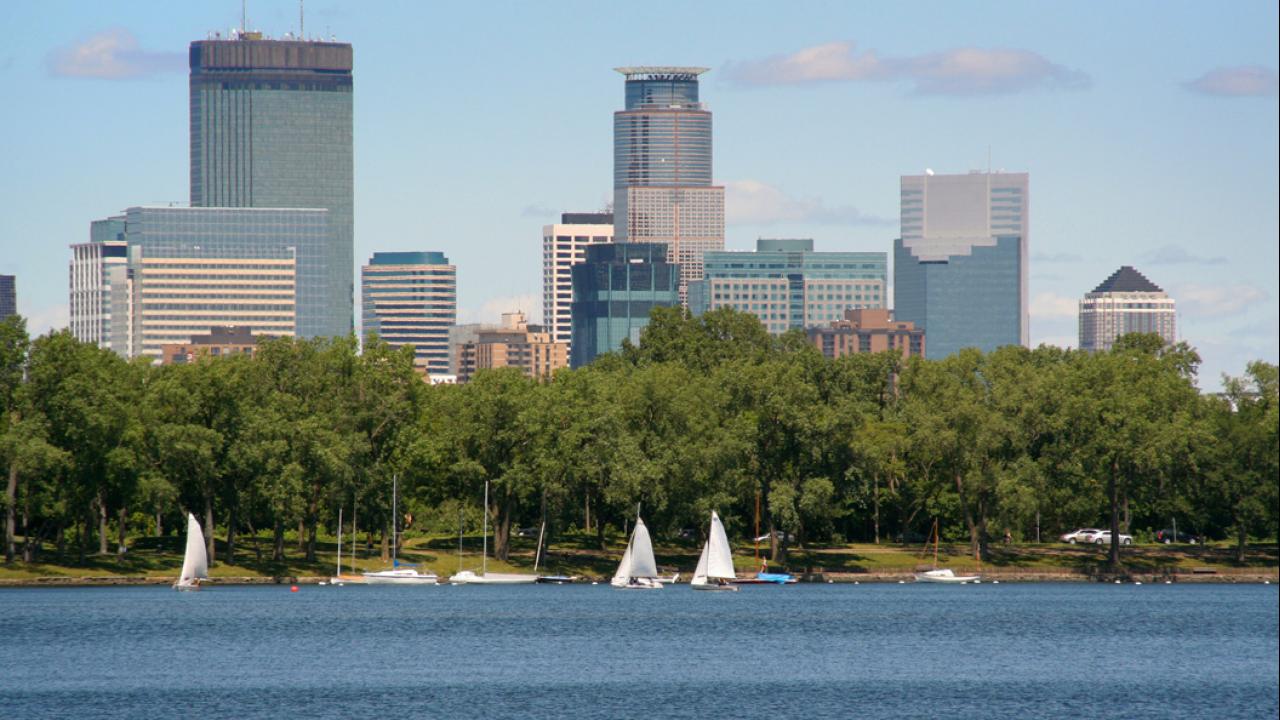 Spring Into Minneapolis
Spring is a time of rebirth in Minneapolis. As the snow melts away, luscious, green grass rises to the scene, accompanied by blossoms bursting forth on the trees. The streets come to life with activity, coats and hats replaced with shorts and polos. Come take a look at what spring in Minneapolis has to offer.
Morning
Stomach a-rumblin'? Descend into Hell's Kitchen for a sinful breakfast. Afterwards, if you're musically-inclined, catch a matinee at Orchestra Hall.
Rather stay outside and smell the blooms? Get your butt over to Loring Park and walk the paths, or idle by the lake and catch a glimpse of the new spring chicks.
Afternoon
Your stomach is calling again, and this time it's ready to experience Eat Street, Minneapolis' famous 17 blocks stocked with diverse eating adventures at every corner. For the best pho outside Vietnam, try Quang Restaurant. Want something spicier? Salsa a la Salsa fits the profile. Greek it up at Cristos, go for a little fusion at Azia, or indulge in some classic German at the Black Forest Inn. The options are endless, so why not sample a few?
After you're done indulging—or gorging, whichever you prefer—shift a few blocks and experience the Minneapolis Institute of Arts (MIA). One of the nation's most comprehensive art museums, the complex has got everything from century's-old Malian figures to Chuck Close. In 2006, the MIA revealed a new, Michael-Graves designed wing, adding even more glamour and distinction to the institution. Better yet? Admission is always free.
Evening
Time to eat on the run: Pizza Luce is a Minneapolis must and easy-on-the-go. For the night's events? Go howl with the Timberwolves at the Target Center, or be part of the crowd at First Avenue, the city's most famous music club. Want less grit and more glitz? Stroll on down to the Orpheum Theater to catch a Broadway hit or the State Theater to take in a headliner.
In the Midnight Hour
Okay, you're thirsting for more. Make your final destination Solera. Climb upstairs to the rooftop—rated one of the best in the cities. Sip on an exquisite mojito (or two), marvel at the Minneapolis skyline and celebrate a day spent right.